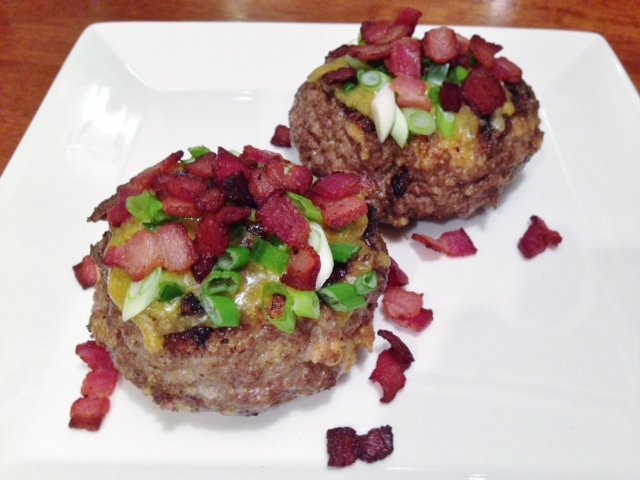 Gluten Free Jalapeno-Bacon Cheese Burger
Gluten Free Jalapeno-Bacon Cheese Burger
Author:
Jeanette Withington
Ingredients
2 pounds ground beef chuck
1 cup Glutino Gluten Free Breadcrumbs
¾ cup Swanson Beef Broth - gluten free
2 eggs beaten
shredded cheddar cheese
1 tablespoon salt
½ teaspoon black pepper
1 package Hempler's Bacon gluten free, diced and crispy cooked
4 green onions, sliced
2 jalapeno peppers, seeded and minced
Instructions
Place beef in a large bowl. Add the breadcrumbs, eggs, salt and pepper; combine nicely. Form into 6 to 8 patties. Grill over medium heat for about 3 minutes each side depending on the thickness. Top with cheese, bacon, green onions and peppers. Serve with French fries if desired.
Notes
If you prefer with buns, try Canyon Bakehouse Hamburger Buns - gluten free