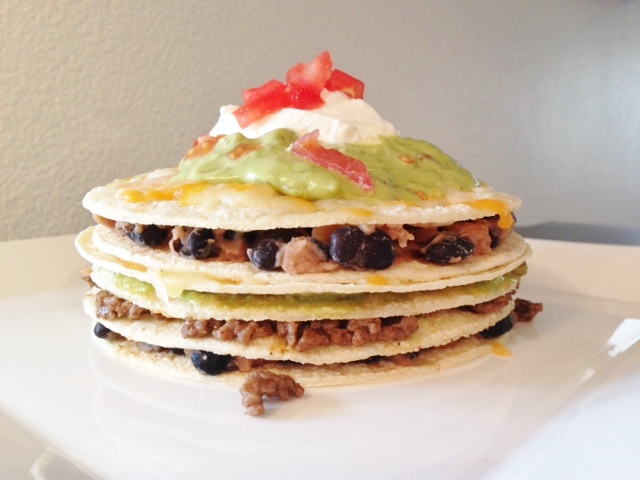 Gluten Free Layered Tortilla
Gluten Free Layered Tortilla
Author:
Jeanette Withington
Ingredients
Guerrero Corn Tortillas - Gluten Free
Mexican Four Cheese Mix, shredded
1 pound ground beef
guacamole
sour cream
1 tablespoon ground chili powder - McCormick are gluten free
½ tablespoon ground cumin
1 can black beans, rinsed
1 can 10 oz. La Victoria Enchilada Sauce - gluten free
1 can Old El Paso Refried beans - gluten free
1 medium tomato, diced for garnish
Instructions
Preheat oven to 350 degrees F.
Lightly toast the tortillas; set aside
In a medium pan, brown the beef then drained. Add the spices and enchilada sauce, stir and let it simmer for 2 minutes; set aside.
Combine the beans in a medium bowl.
Place a tortilla in a lightly greased a baking pan, top with the bean mixture.
Top with another tortilla then add some of the meat. Add another tortilla, then top with some of the guacamole. Add another tortilla, then add cheese. Repeat layers with remaining ingredients ending in cheese.
Bake until the cheese melts about 10 minutes. Garnish with guacamole, sour cream and diced tomatoes. Serve
Notes
Makes 2 or 3 layered tortillas.