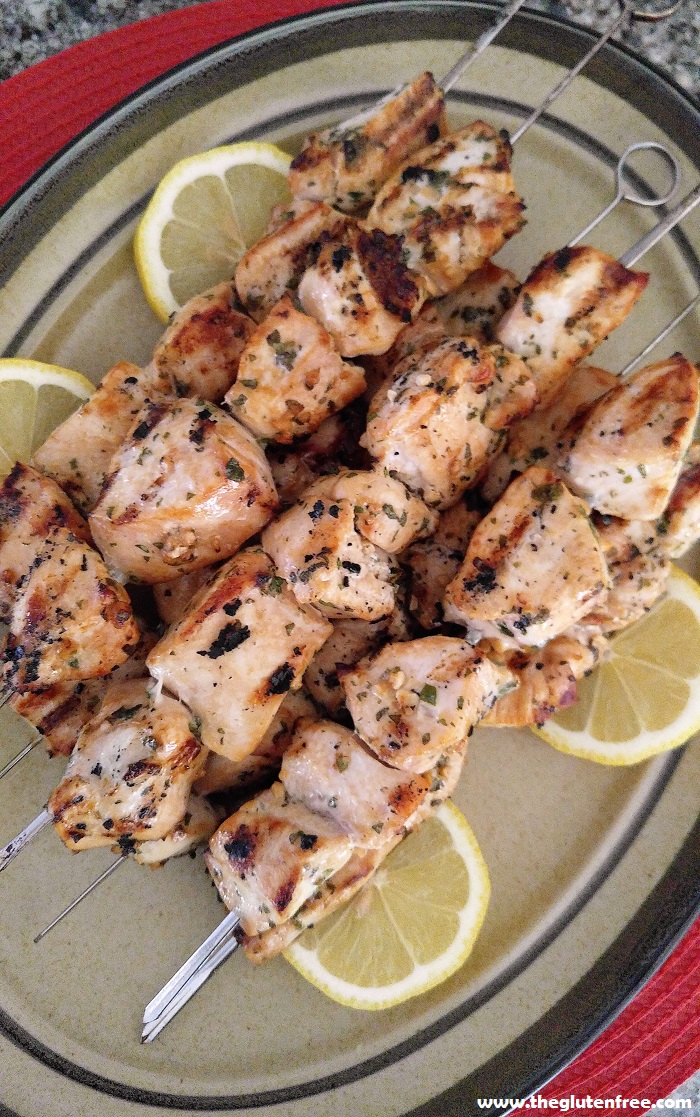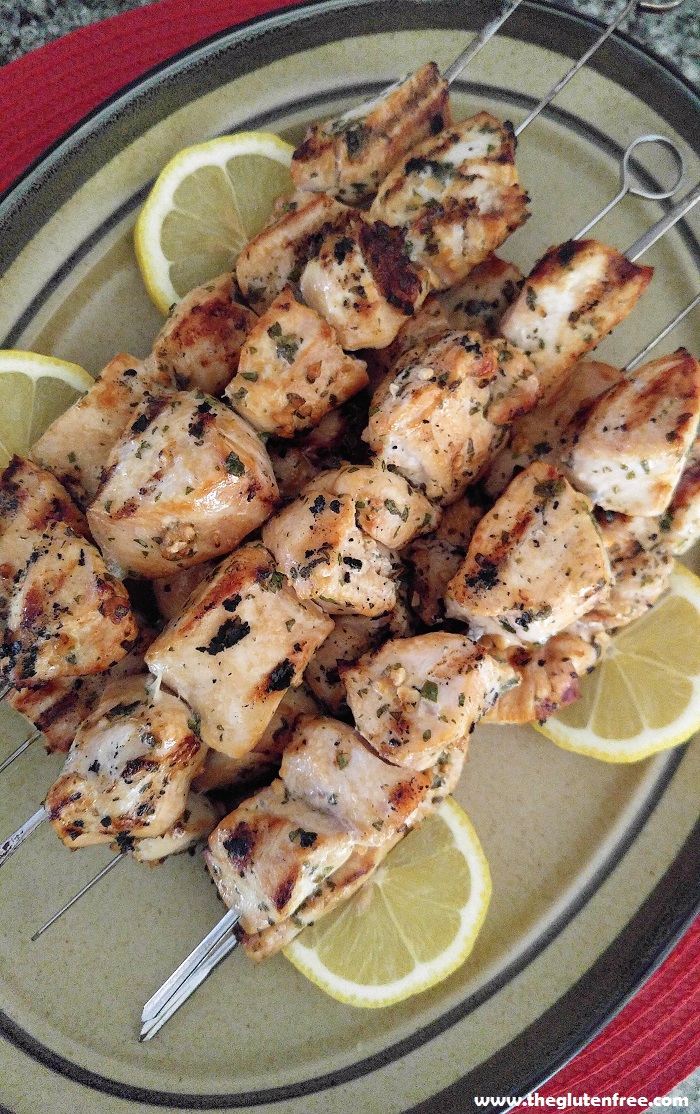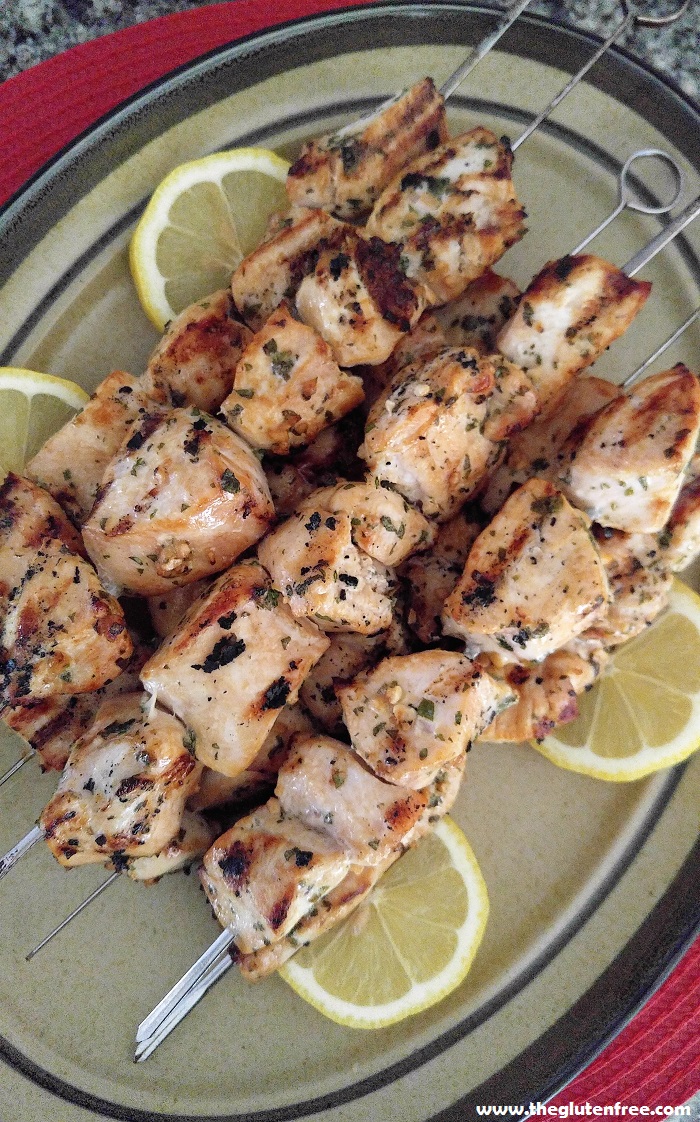 Gluten Free Chicken Kabobs
Gluten Free Chicken Kabobs
Ingredients
4 chicken breast, skinless and boneless; cut into 1 inch cubes
olive oil
4 garlic cloves, minced or you can use McCormick Ground Garlic - gluten free
1 lemon, juiced
⅓ cup fresh cilantro, minced
1 tablespoon fresh thyme, minced
1 tablespoon fresh rosemary, minced
salt and pepper
Instructions
Combine the herbs in a small bowl.
Drizzle chicken with olive oil and season with salt and pepper. Rub the herb mixture unto the chicken and drizzle the lemon juice all over. Cover and marinate for 30 minutes.
Thread chicken unto metal skewers.
Preheat grill to medium heat. Grill chicken about 4 to 5 minutes per side or until done. Serve with lemon wedges. Yum!