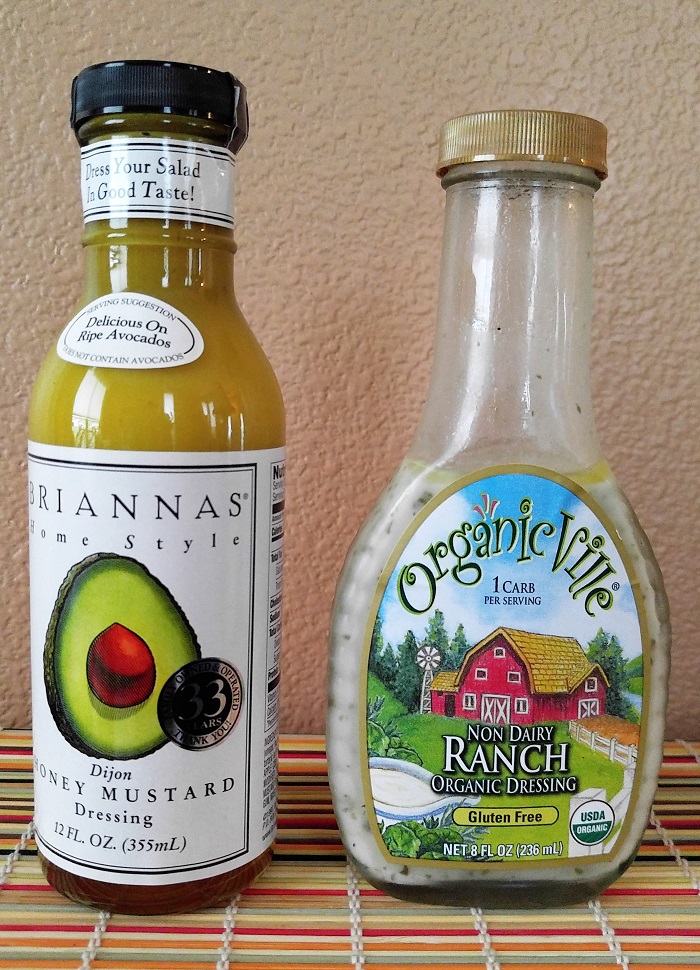 Gluten Free Salad Dressing List
This is a short list but I will keep adding more products so, check often.
Annie's Naturals – Annie's salad dressings are considered naturally gluten-free, but not all.
Cardini's – All Cardini's dressings except for the Roasted Asian Sesame are considered gluten-free.
Girard's – Girard's makes a dozen or so premium salad dressings, most of which are considered gluten-free. The only two that are not gluten-free are the Sundried Tomato and Artichoke, and the Chinese Chicken Salad flavors.

Hidden Valley – Most of Hidden Valley's products do not contain gluten, according to the company.  Check the label with a yellow and green "gluten-free" check mark circle".
Maple Grove Farms – Most of their salad dressings are considered gluten-free.  Check for the words "gluten-free" below the list of ingredients.
Marzetti's – Most but not all are gluten free, so check your label carefully.  They usually disclosed gluten ingredients.
Newman's Own – Their dressings are gluten free except the Family Recipe Italian Dressing and Sesame Ginger Dressing.
Organicville – Organicville, which has a variety of salad dressings, is certified gluten-free. Also their Asian flavors, the Miso Ginger Organic Vinaigrette.
Pfeiffer – They have 14 salad dressings all are listed as gluten free.