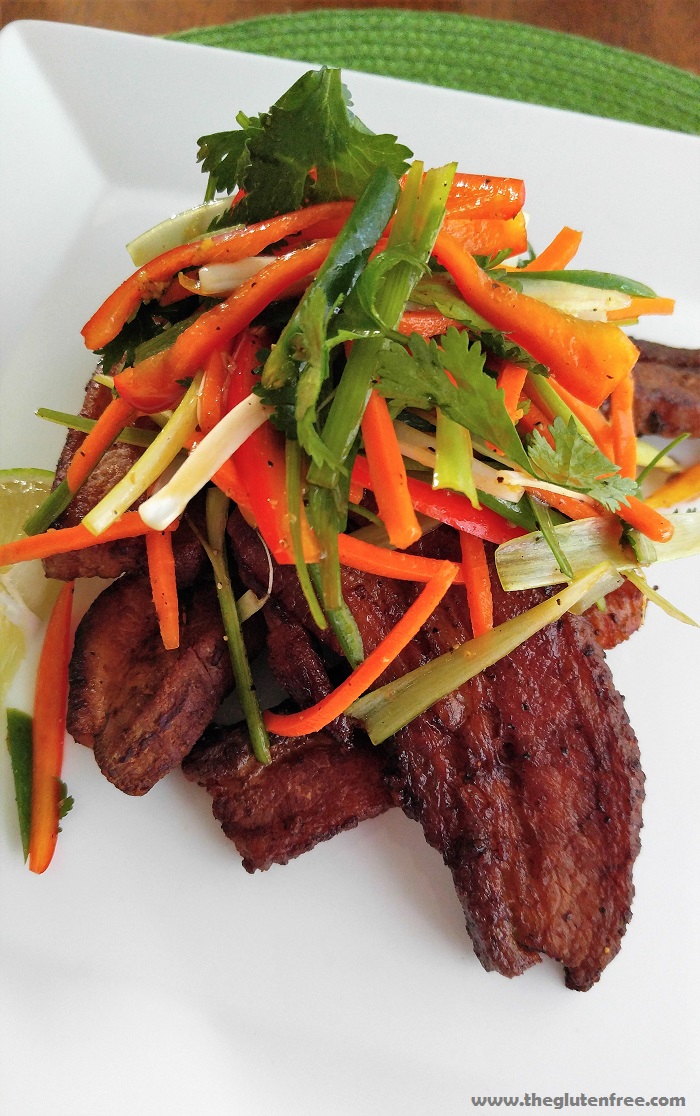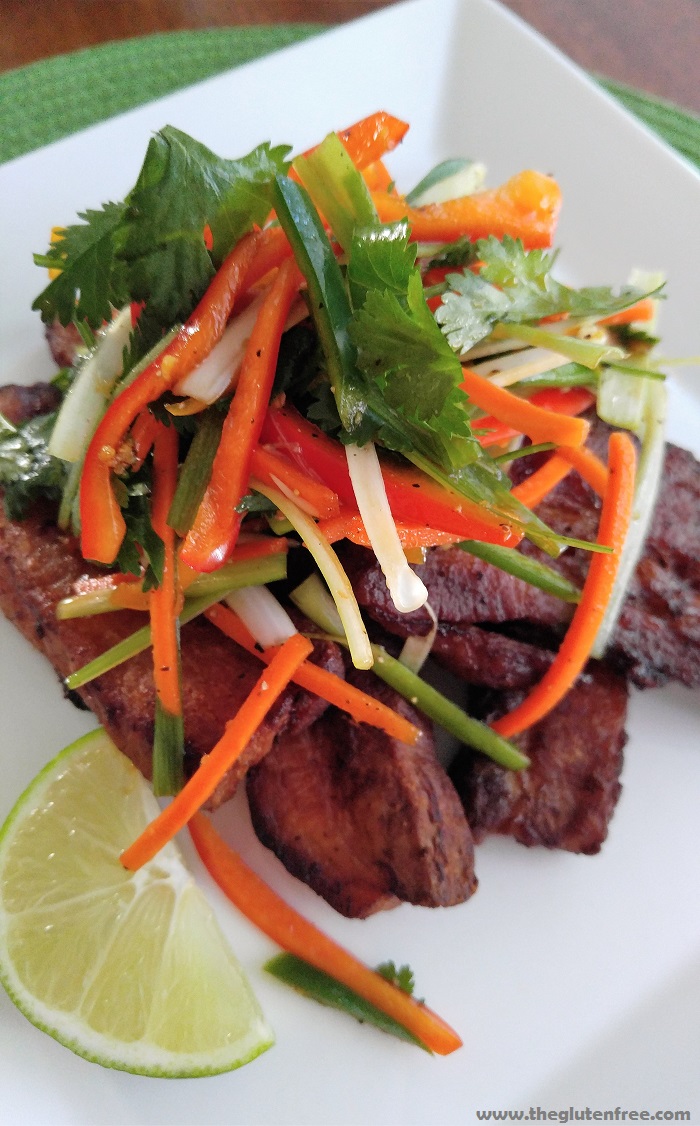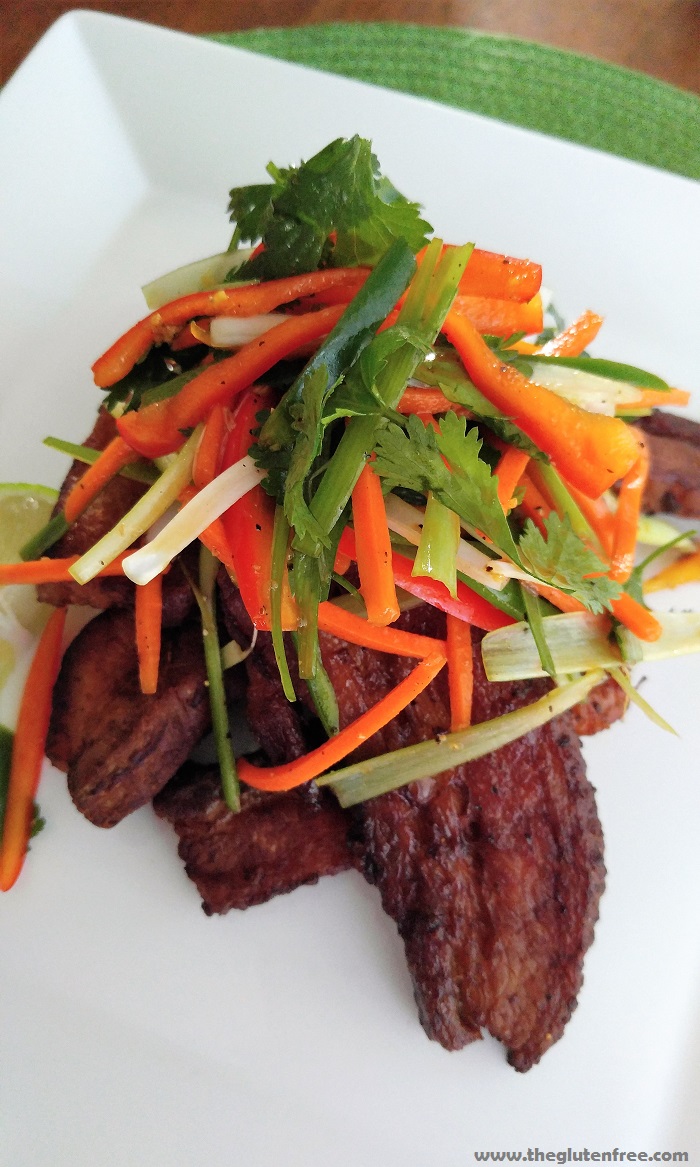 Gluten Free Pork Belly with Herb Salad
Gluten Free Pork Belly with Herb Salad
Ingredients
3 to 4 pounds pork belly (from Costco), cut them in half
½ cup San J Tamari Soy Sauce - gluten free
1 lime, juiced
3 bay leaves
5 garlic cloves, smashed
2 inch fresh ginger, sliced
1 tablespoon sesame oil
salt and black pepper
HERB SALAD
3 green onions, cut into 3 or 4 sections then sliced thinly
2 sweet peppers, thinly sliced
1 small carrot, julienne
⅓ cup cilantro, roughly chopped
1 serrano pepper, thinly sliced
3 tablespoon San J Soy Sauce - gluten free
½ lime, juiced
1 teaspoon fresh ginger, grated
1 teaspoon brown sugar
salt and pepper
Instructions
Fill a large pot with water enough to cover the pork. Add the pork in the pot and add a dash of salt and pepper. Let it boil for 5 minutes then drain and pat dry.
In a medium bowl, combine soy sauce, lime juice, bay leaves, garlic, sesame oil, ginger and season with a little bit of salt and pepper.
Place the pork in a large resealable bag then pour the sauce mixture. Marinate in the fridge for 4 hours or overnight for better result.
Preheat oven to 350 degrees F.
Add water on a roasting pan and grease the top portion. Arrange the pork on the roasting pan. Roast for 1 and 15 mins. turning halfway. Broil for few minutes to make it crispy.
Combine all the herb salad ingredients in a large bowl. Top pork with the herb salad. Serve with lime wedges.