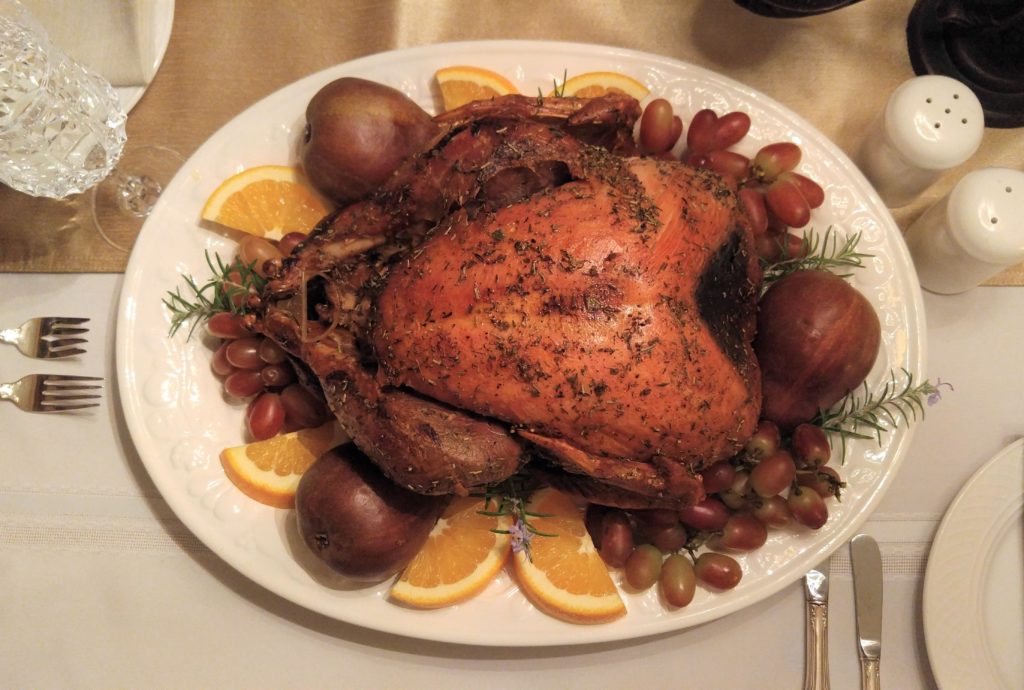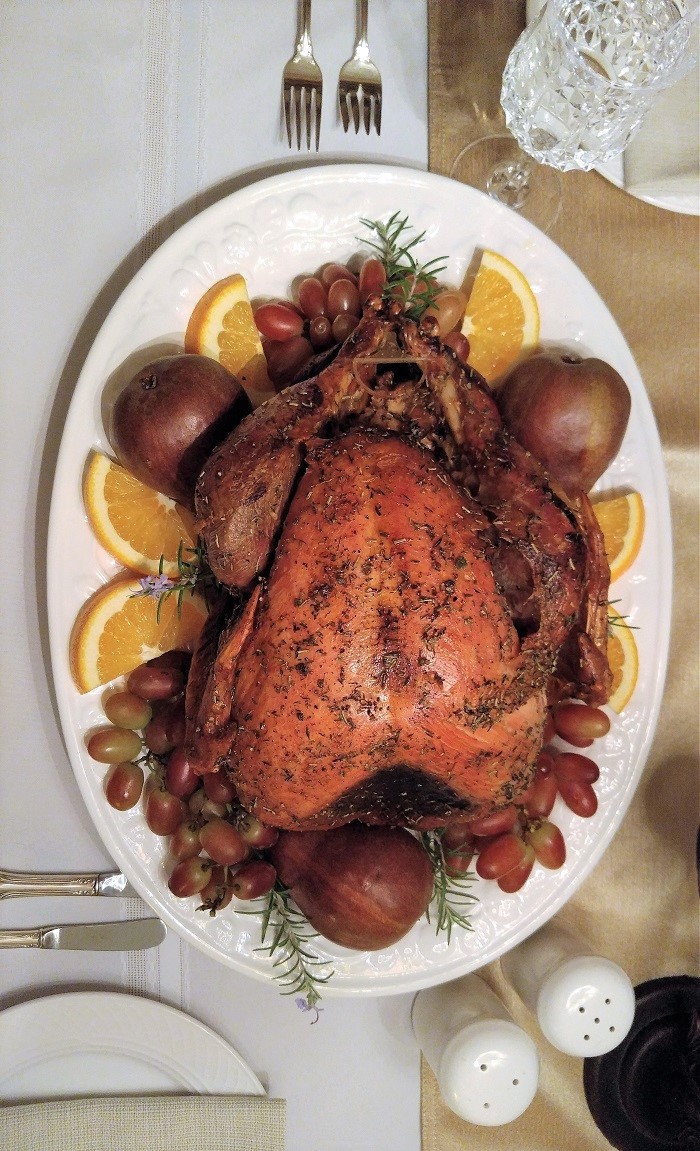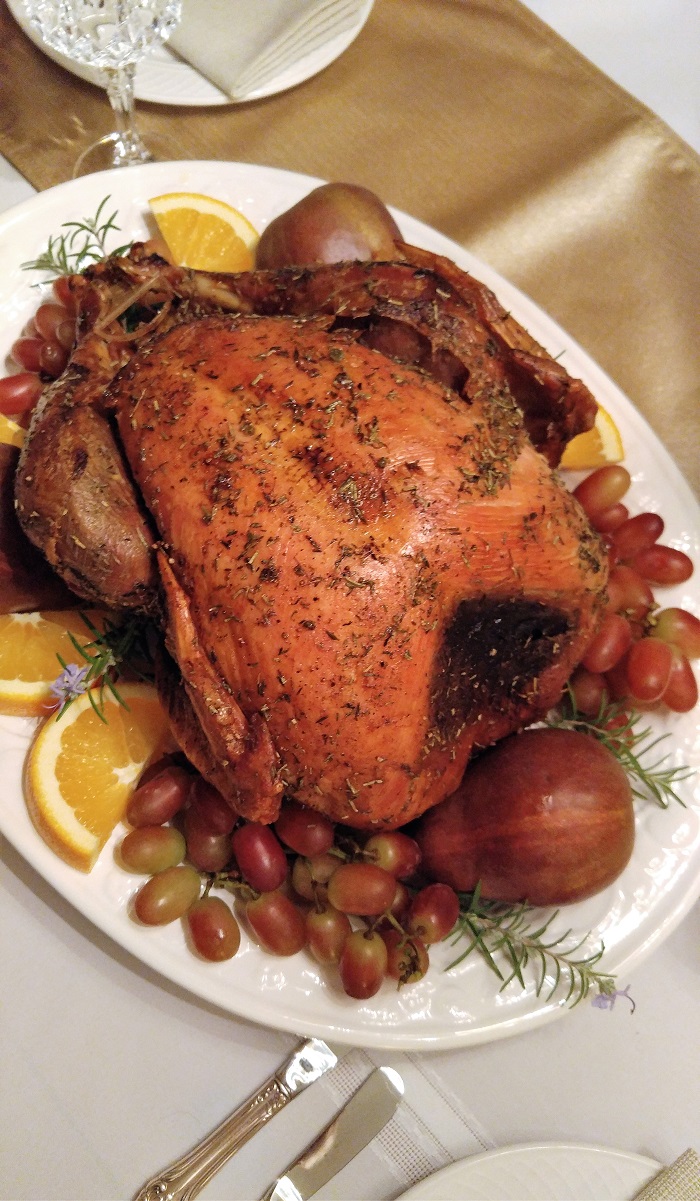 Gluten Free Turkey for Thanksgiving
Gluten Free Turkey for Thanksgiving
Author:
Gluten Free Recipes
Ingredients
6 to 9 pounds precooked turkey (I got mine at New Seasons Market in Portland, OR. They have whole gluten free dinner kit.)
olive oil
2 teaspoons kosher salt
1 teaspoon freshly ground black pepper
2 teaspoons dried rosemary
2 teaspoons dried thyme
1 teaspoon dried sage
½ teaspoon McCormick garlic powder - gluten free
grapes
1 navel orange, sliced
pears
Instructions
Preheat oven to 325 degrees F.
Follow directions on the package for reheating the turkey.
Combine the dry ingredients in a small bowl. Rub turkey with olive oil including the back. Rub liberally with the herb mixture. Heat turkey for 1 and ½ hours to 2 hours depending on the weight until a meat thermometer registers 140 degrees F.
Serve with fruits and gluten free gravy. Yum!!!