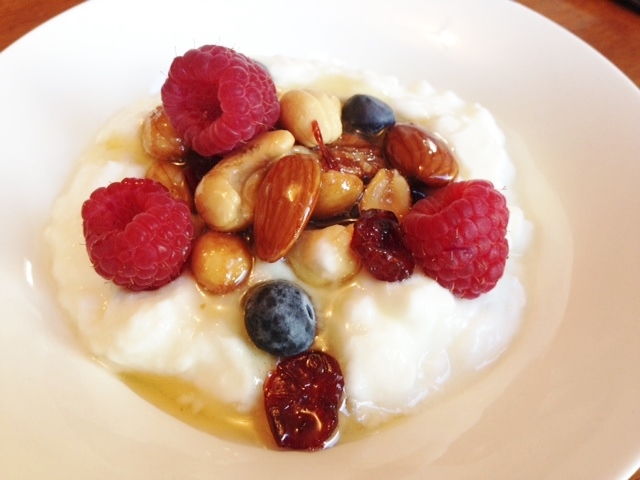 Greek Yogurt with Berries, Honey and Nuts
Gluten Free Greek Yogurt with Berries, Honey and Nuts
Author:
Jeanette Withington
Ingredients
½ cup The Greek Gods Low Fat Greek Yogurt - gluten free
3 tablespoons honey
¾ cups mixed unsalted nuts
1 cup fresh mixed berries
Instructions
Heat the honey in a small saucepan over medium heat, Add the nuts and stir to coat. Cook for a couple minutes then set aside to slightly cool.
Divide yogurt among 4 serving bowls. Top with the nuts and honey mixture. Add the berries and serve.