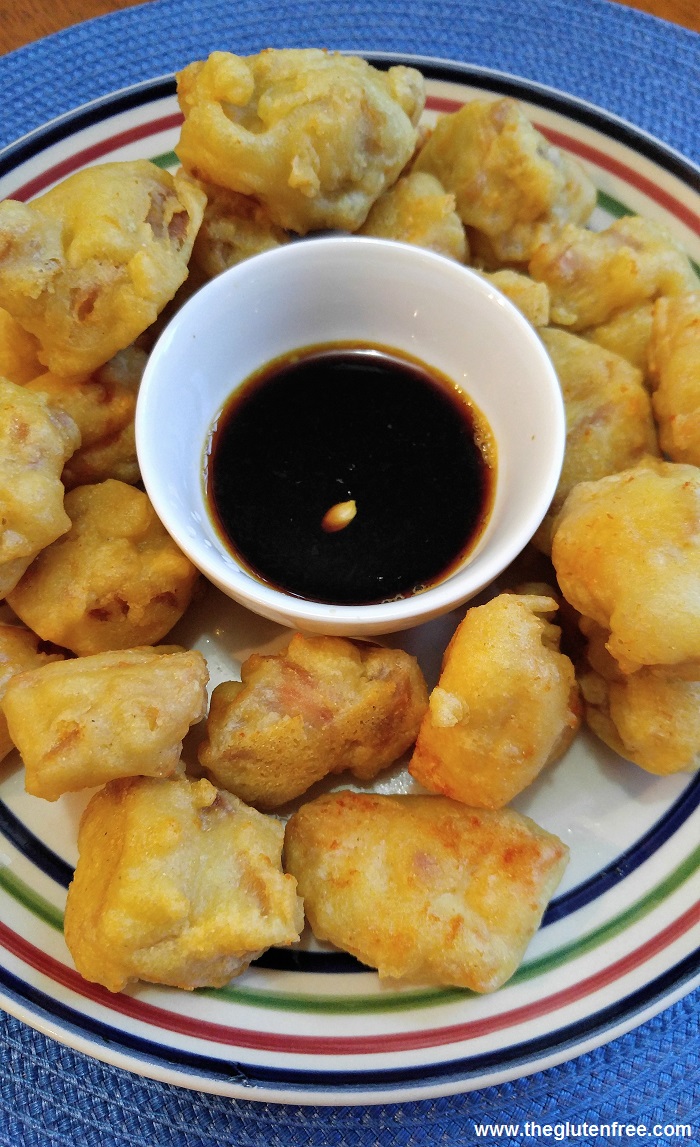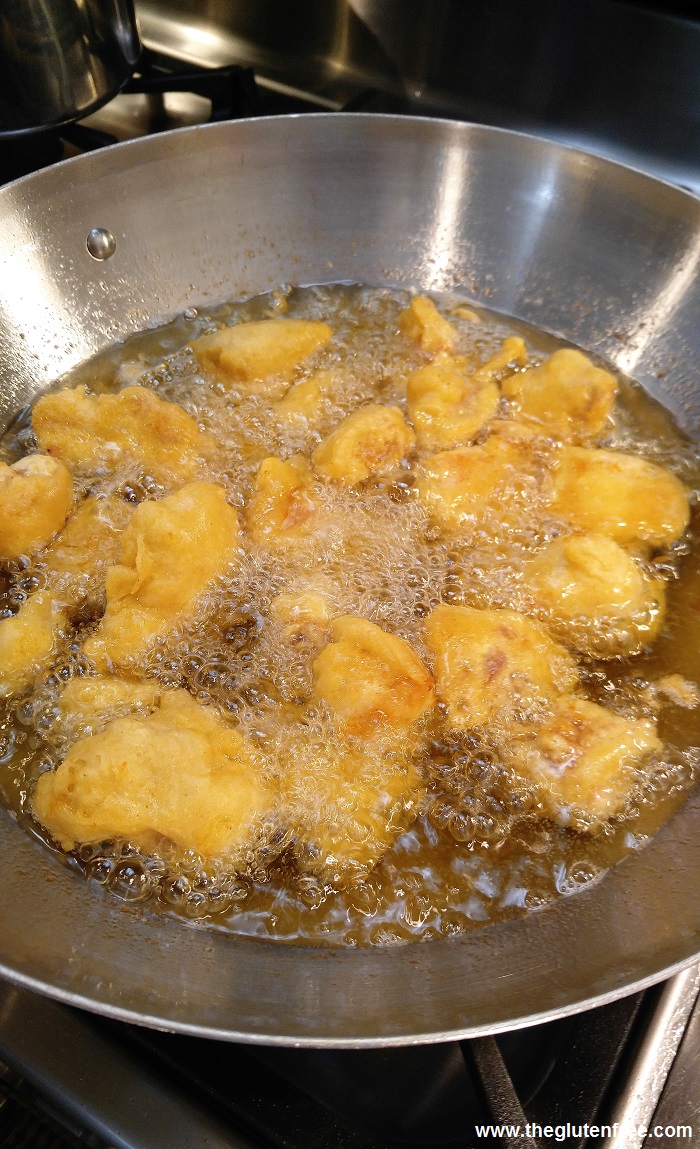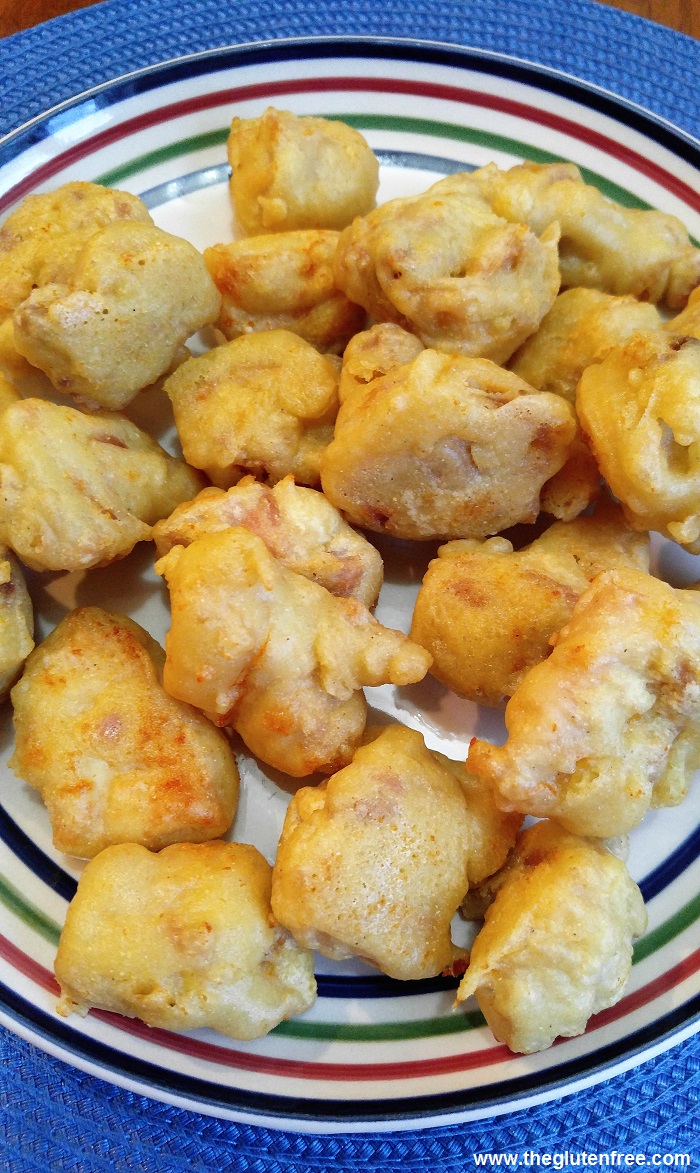 Best Gluten Free Chicken Nuggets
Best Gluten Free Chicken Nuggets
Ingredients
2 packages skinless and boneless chicken thighs
cooking oil for frying
1½ cups Bob's Red Mill All Purpose Baking Flour - gluten free
½ teaspoon salt
1⅓ cup water
1 teaspoon Clabber Girl Baking Powder - gluten free
San J Tamari Soy Sauce - gluten free
lemon juice
Instructions
Heat oil in a deep fryer to 375 degrees or you can use a wok.
Cut chicken thighs into bite pieces. In a large bowl, combine flour, baking powder, water and salt. Mix nicely until it becomes thick and smooth. Place the chicken bits in the mixture and coat nicely.
Fry until golden brown about 4 to 5 minutes depending on the temperature of the oil. Transfer nuggets to a platter lined with paper towels. Serve with soy sauce with lemon juice. Yum!