Gluten Free Pot Roast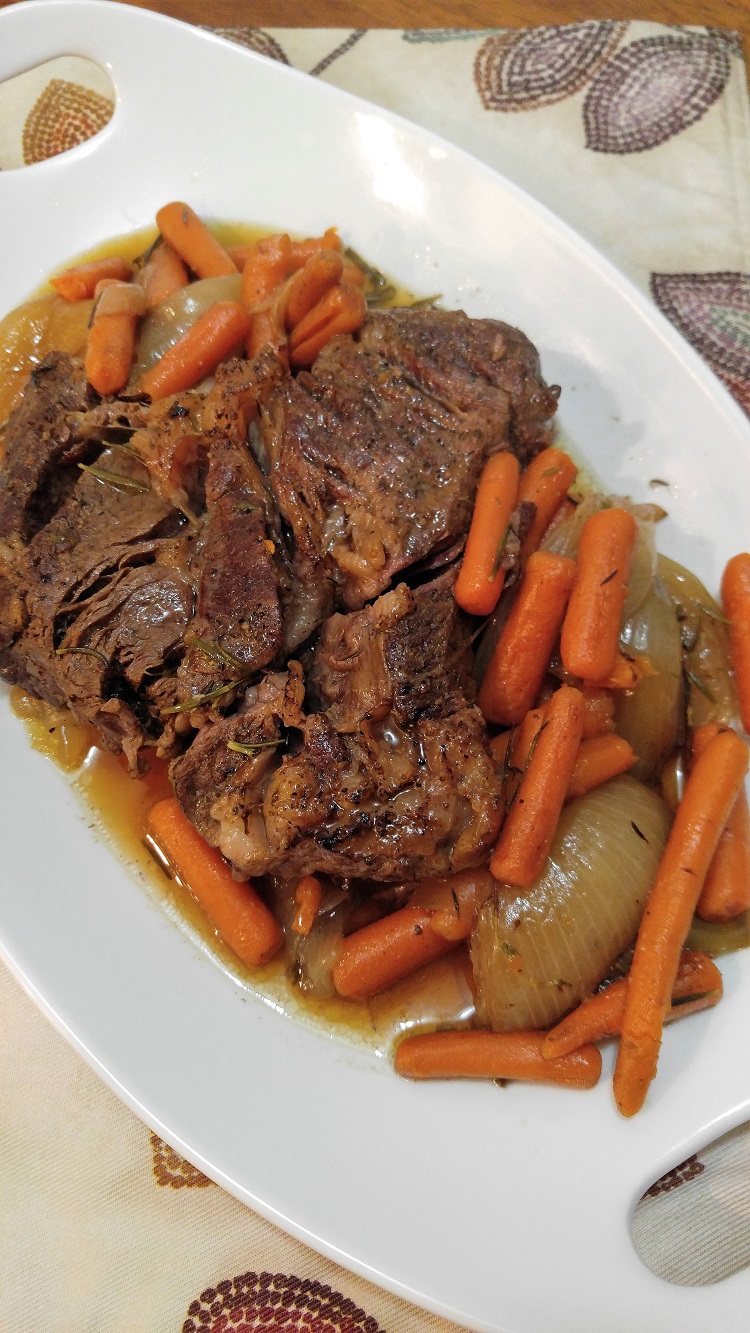 1 (3 to 5 pounds) chuck roast
1 tablespoon Lea & Perrins Worcestershire Sauce - gluten free
3 cups Swanson Beef Broth - gluten free
olive oil
kosher salt
black pepper
2 large large yellow onions, halved
2 cups carrots or 3 large, cut into big chunks
3 sprigs fresh rosemary
3 sprigs fresh thyme
Preheat oven to 275 degrees F.
Heat a Dutch oven to medium high heat. Add a splash of olive oil and brown the onions and the carrots for few minutes. Transfer to a plate.
Season roast with salt and pepper. Add more olive oil to the Dutch oven and sear the roast for few minutes on all sides then transfer to a plate. Pour the beef broth scraping the bottom then return the roast and vegetables. Top with the herbs, and Worcestershire sauce cover and transfer to the oven and bake for about 4 hours. Discard the herbs. Adjust seasoning and serve.