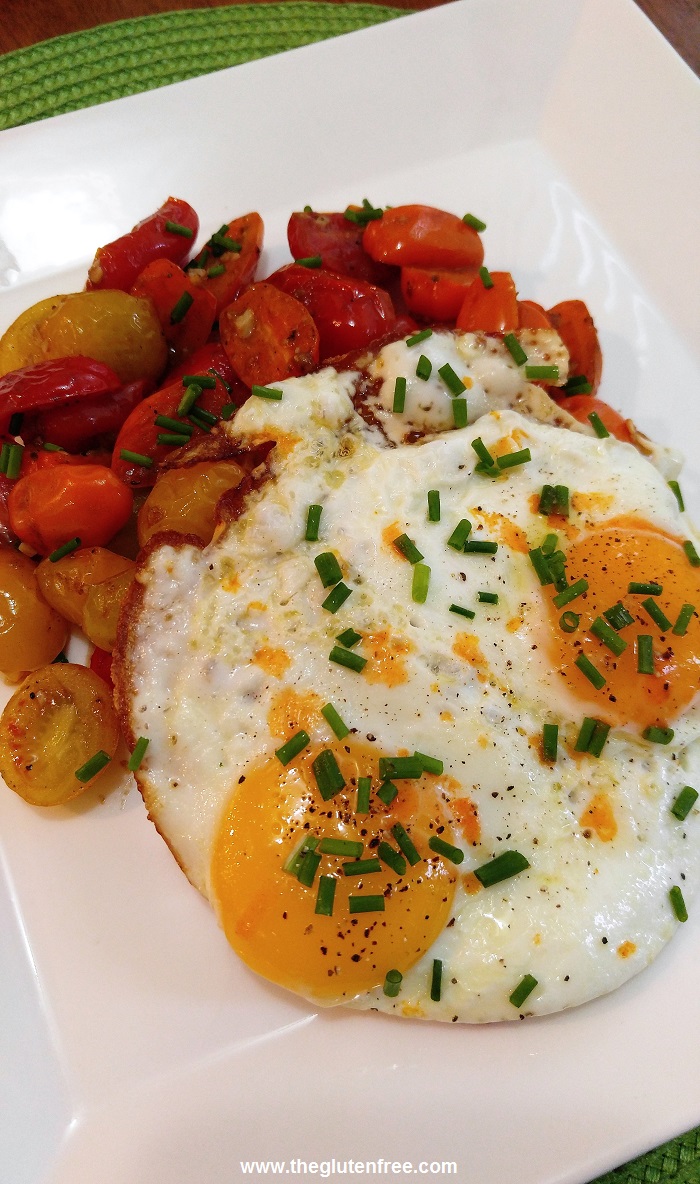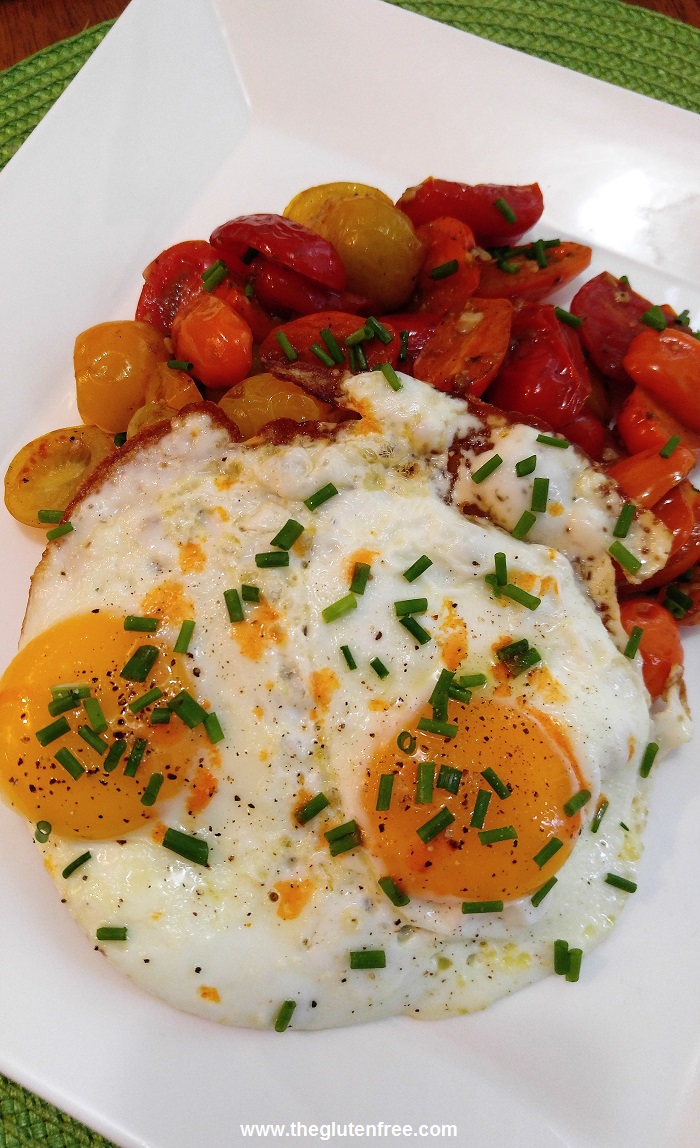 G-Free Sunny Side Up Eggs & Roasted Tomatoes
G-Free Sunny Side Up Eggs & Roasted Tomatoes
Ingredients
1 cup cherry or grape tomatoes
large eggs
olive oil
Tabasco Sauce - gluten free
McCormick garlic salt - gluten free
black pepper
fresh chives, chopped for garnish
Instructions
Preheat oven to 350 degrees F.
Place tomatoes on a baking pan and drizzle some olive oil. Season with salt and pepper. Roast the tomatoes about 15 minutes or until they start to blister. Set aside.
Heat a frying pan to medium to low heat. Add 2 tablespoons olive to the pan. Crack the eggs and cook for a couple minutes. The white should be set but the yolk is runny. Add a little tabasco sauce on top and garnish with chives.
Serve eggs with the roasted tomatoes.