[caption id="attachment_2029" align="aligncenter" width="640"]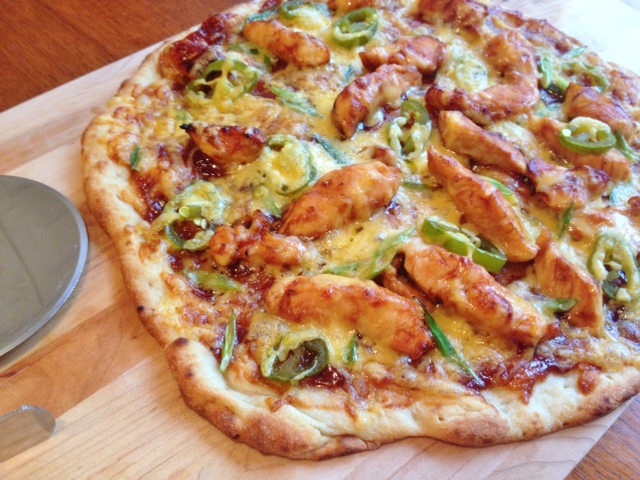 Gluten Free Bbq Chicken Pizza[/caption]
Gluten Free Bbq Chicken Pizza
Gluten Free Bbq Chicken Pizza
Ingredients
1 cup Sweet Baby Rays Bbq Sauce - Gluten Free
1 pound skinless chicken breast, cut into small strips
2 green onions, sliced diagonally
1 or 2 pickled jalapeno pepper, sliced
1 cup shredded cheddar cheese
1 tablespoon vegetable oil
salt and pepper
Instructions
Prepare pizza dough according to package.
Lightly season the chicken with salt and pepper, drizzle some bbq sauce and stir to coat the chicken.
Heat a cast iron skillet to high, add the vegetable oil. Add the chicken and cook for 3 minutes or until the chicken is done. Let it sizzle. Set aside.
Spread bbq sauce over the pizza crust. Top with chicken, jalapeno, green onions and cheddar cheese.
Bake at 425 degrees f. for 15 to 18 minutes. Enjoy.