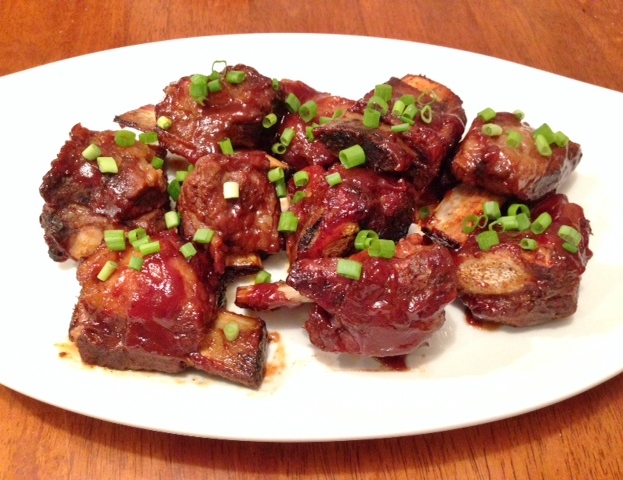 Gluten Free Bbq Short Ribs
Gluten Free Bbq Short Ribs
Ingredients
4 pounds Beef Chuck Short Ribs
Sweet Baby Rays Bbq Sauce (this is gluten free)
salt and pepper
⅓ cup sliced green onions, for garnish
Instructions
Preheat oven to 300 degrees f.
Season ribs with salt and pepper.
Add about half of a bottle bbq sauce over ribs and toss well to coat all pieces.
Arrange the ribs in a 13 by 9 inch baking dish.
Cover with aluminum foil and roast until cooked, about 3 hours.
Remove the foil to brown the top for another 15 to 30 minutes.
You can add more sauce if you want.
You can also remove the extra juice and broil for few minutes if you want.
Top with green onions.