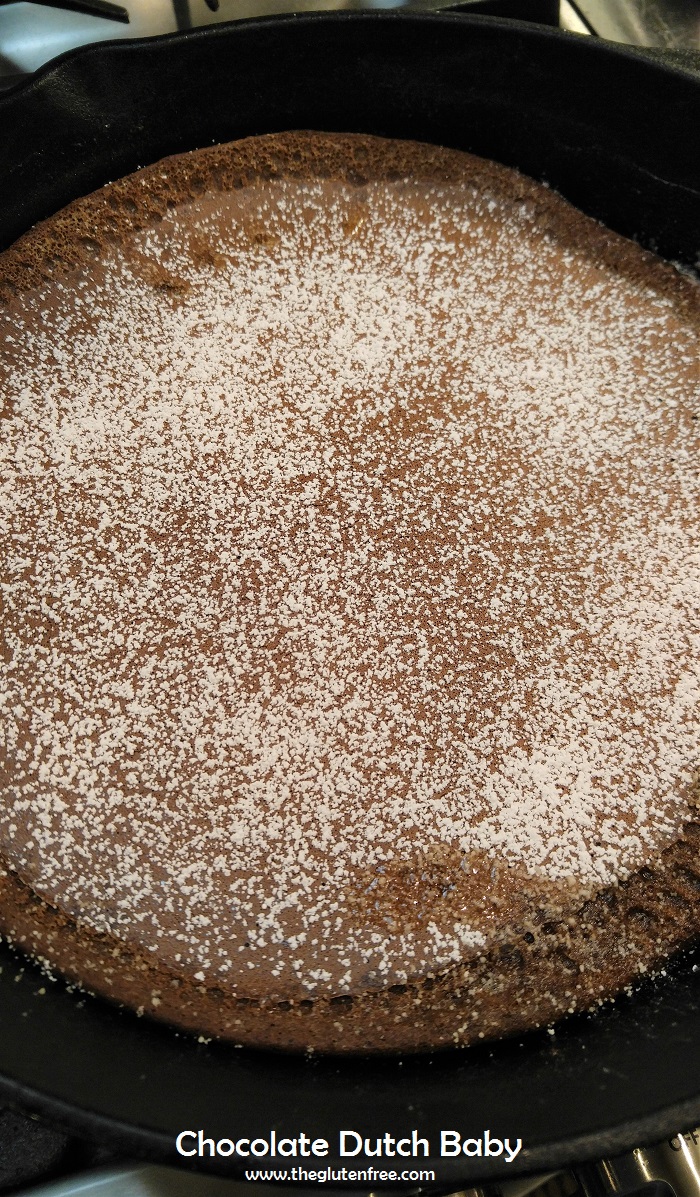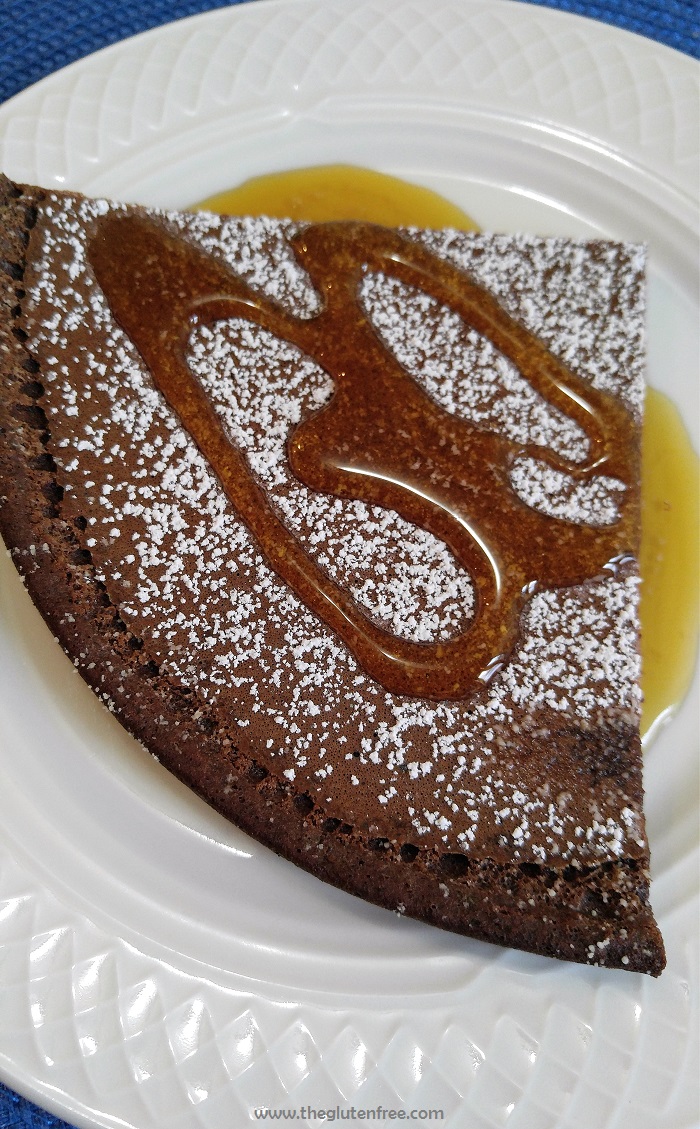 Gluten Free Chocolate Dutch Baby
Gluten Free Chocolate Dutch Baby
Ingredients
¼ cup Hershey's Cocoa Unsweetened Powder - gluten free
¾ cup milk
3 eggs
½ cup Bob's Red Mill 1 to 1 Baking Flour - gluten free
¼ teaspoon salt
½ teaspoon McCormick Pure Vanilla Extract - gluten free
2 tablespoons unsalted butter
¼ cup granulated sugar
powdered sugar for dusting
Instructions
Preheat oven to 425 degrees F.
In a large bowl, combine flour, eggs, cocoa powder, vanilla, salt, milk and sugar. Use a handheld electric beater and beat for 1 to 2 minutes until smooth.
Melt butter on a large cast iron pan over medium heat. Swirl the butter to the pan to coat the entire bottom.
Pour batter into hot pan and bake for 20 minutes. Remove from oven and dust with powdered sugar. Serve with maple syrup. Yum!