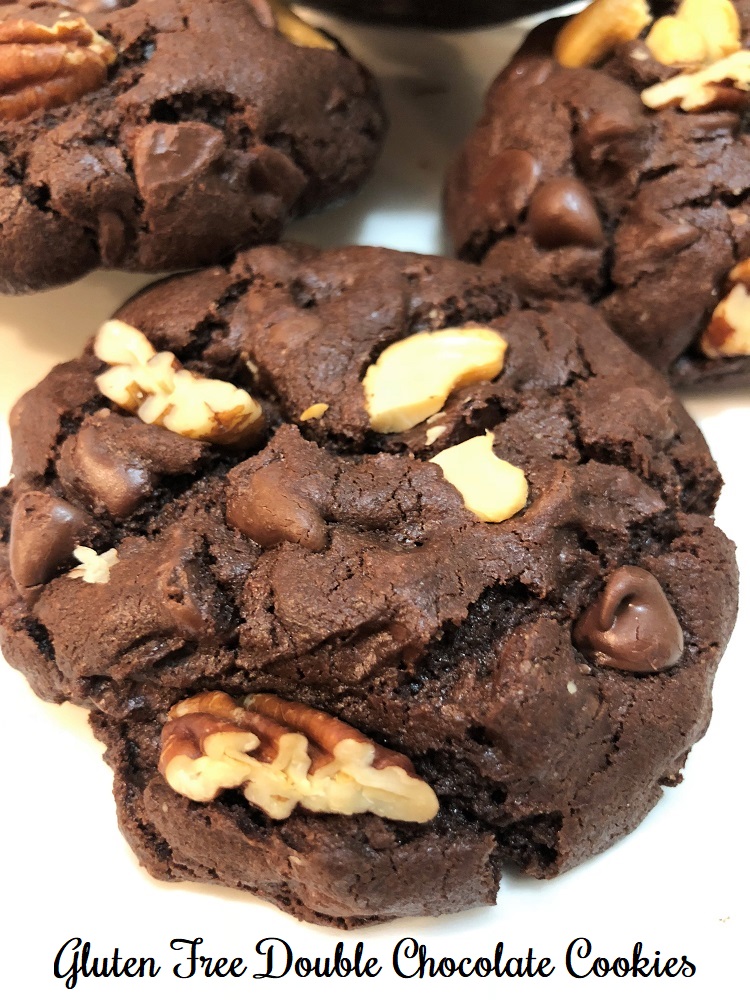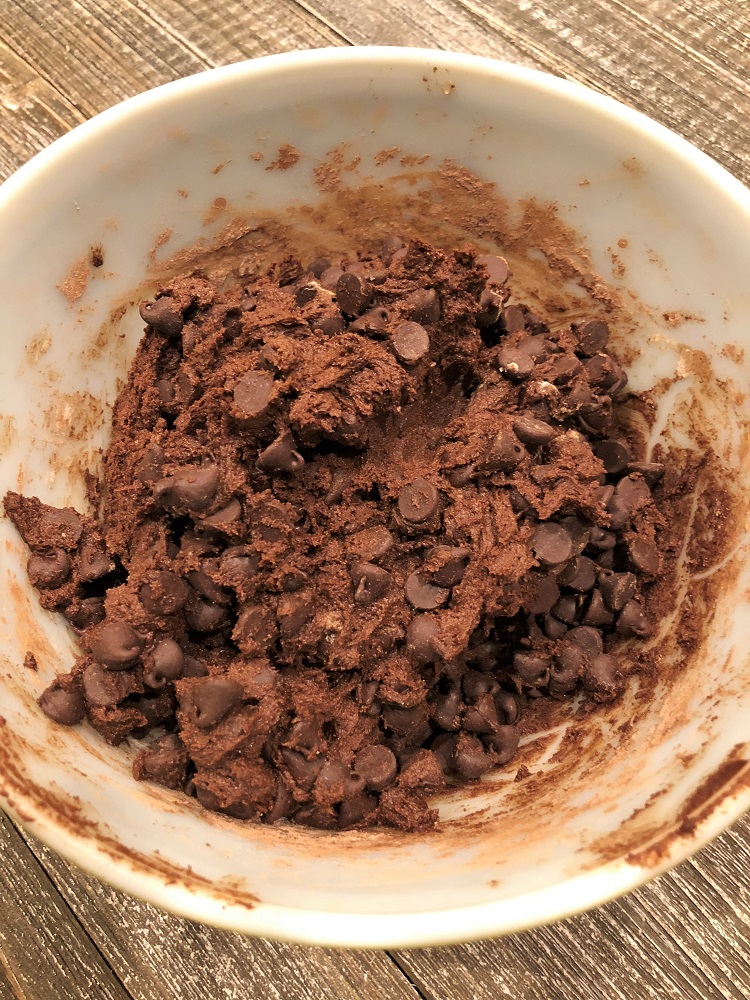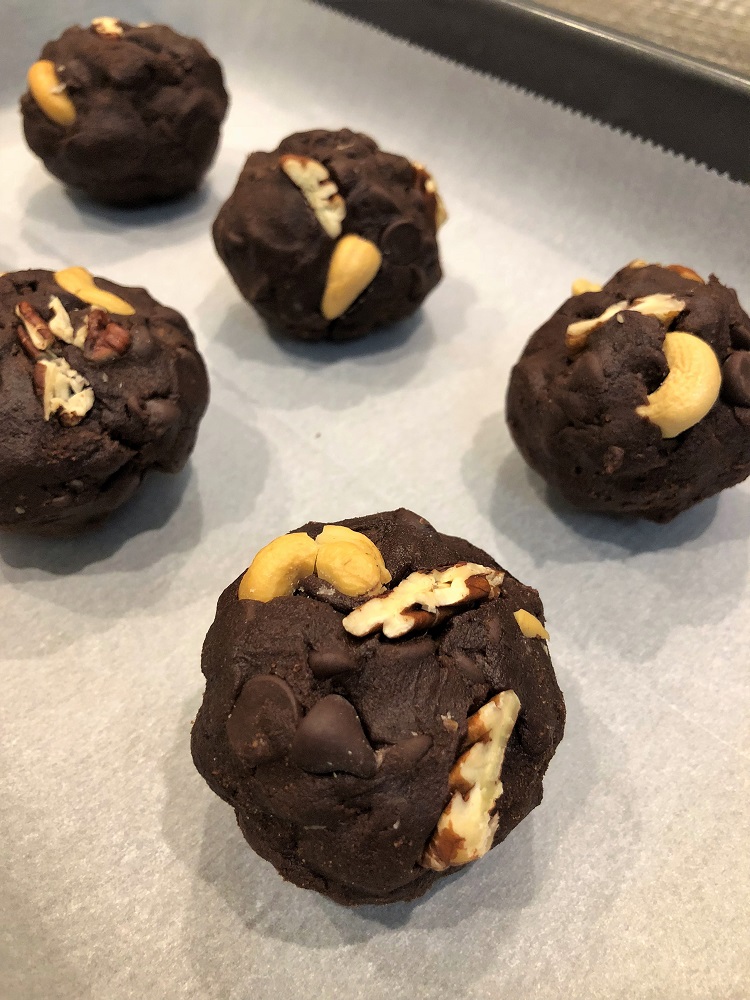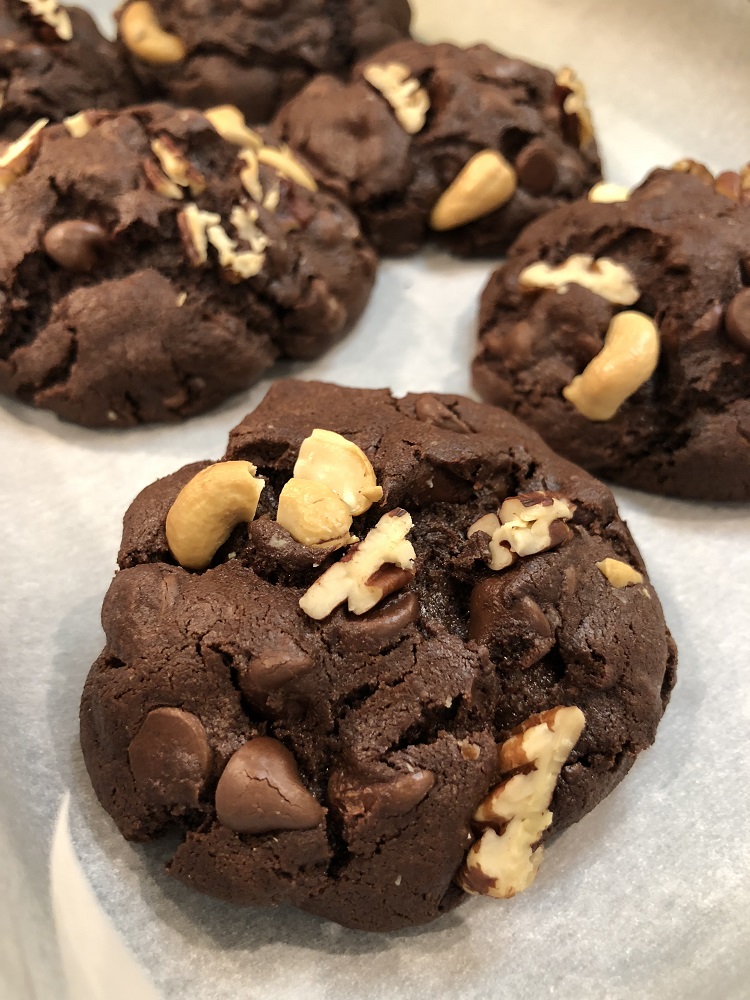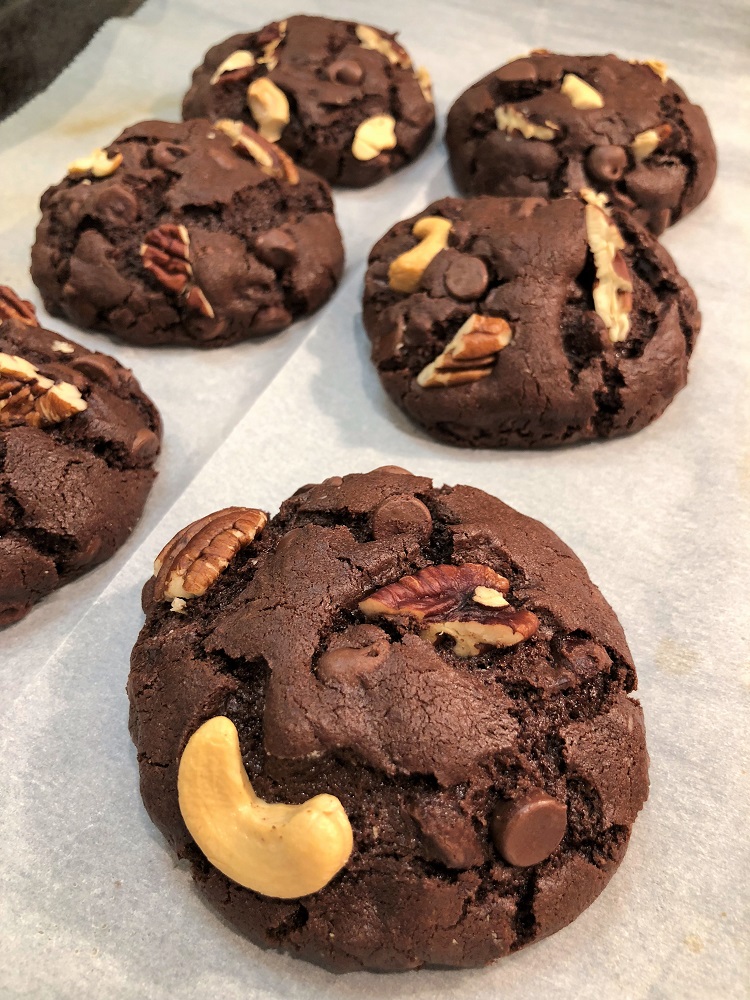 Gluten Free Double Chocolate Cookies
Gluten Free Double Chocolate Cookies
Ingredients
1 cup Cup4Cup Multipurpose Flour - gluten free
¾ cup Hershey's Unsweetened Cocoa Powder - gluten free
½ teaspoon Clabber Girl Baking Powder - gluten free
½ teaspoon Arm & Hammer Baking Soda - gluten free
1 teaspoon kosher salt
10 tablespoons organic unsalted butter, at room temperature
¾ cup brown sugar
⅔ cup granulated sugar
1 large egg
2 teaspoons McCormick Pure Vanilla Extract - gluten free
2 cups Tool House Nestle Semisweet Morsels - gluten free
3 tablespoons pecan, chopped
3 tablespoons cashews, chopped
Instructions
In a medium bowl, mix together the flour, baking powder, baking soda, cocoa powder and salt.
In another large bowl, beat together the butter, granulated sugar and brown sugar using a handheld electric mixer until very light about 3 minutes. Add the vanilla and egg and beat until well combined.
Add the dry ingredients and chocolate morsels and beat on low until just well combined. Cover with plastic wrap and refrigerate for 2 hours.
Preheat oven to 350 degrees F.
Line a couple of baking sheets with parchment paper. Form the dough into 12 equal balls about the size of golf balls. Press some pecans and cashews on the top and arrange them on the baking sheet. Bake for 18 minutes to 20 minutes. Let cool for few minutes before serving. Yum!