[caption id="attachment_1588" align="aligncenter" width="470"]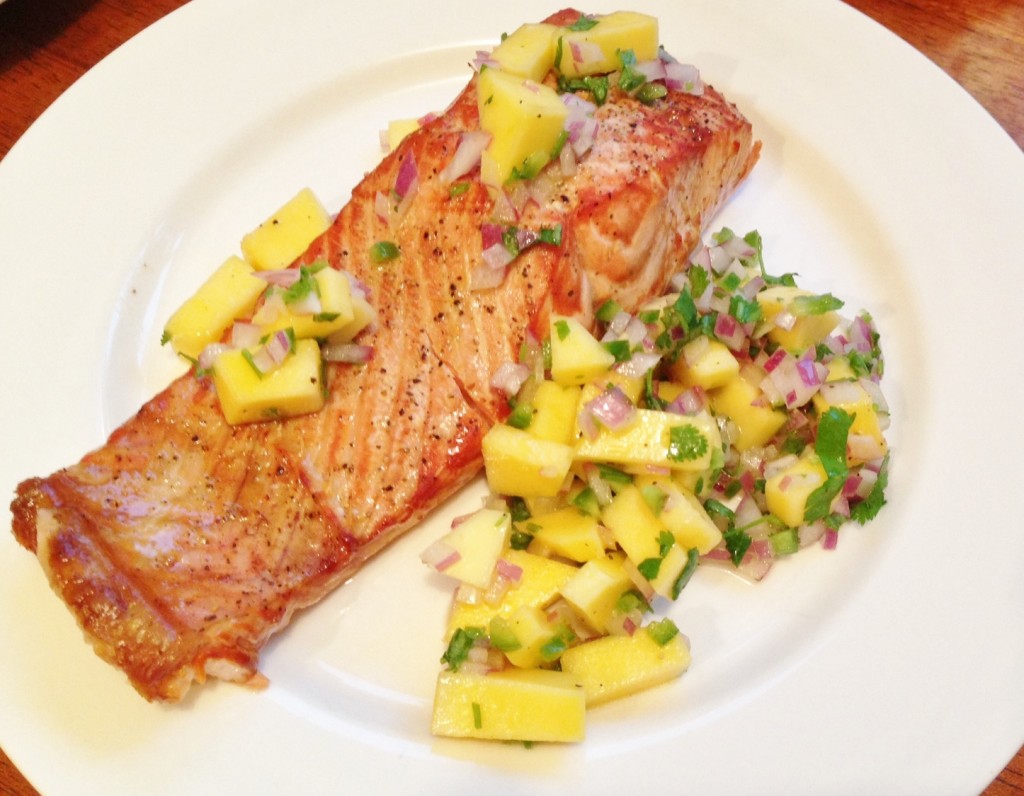 Gluten Free Fish with Mango Salsa[/caption]
Gluten Free Fish with Mango Salsa
Gluten Free Fish with Mango Salsa
Ingredients
2 pounds salmon or any white fish, cut into serving pieces
3 tablespoon olive oil
Lawry's Seasoning - gluten free
1 ripe mango, diced
1 juice of lime
½ red onion, minced
¼ cup chopped cilantro
1 jalapeno pepper, minced
salt and pepper
Instructions
Preheat oven to 350 degrees F.
Season fish on all sides.
Lightly grease a rimmed baking sheet.
Bake fish on 350 degrees for 15 to 20 minutes depending on thickness.
SALSA
In a medium bowl, mix mango, cilantro, jalapeno pepper, lime juice, olive oil, red onion and season it with salt and pepper.
Spoon salsa on top of fish and serve.