[caption id="attachment_1593" align="aligncenter" width="470"]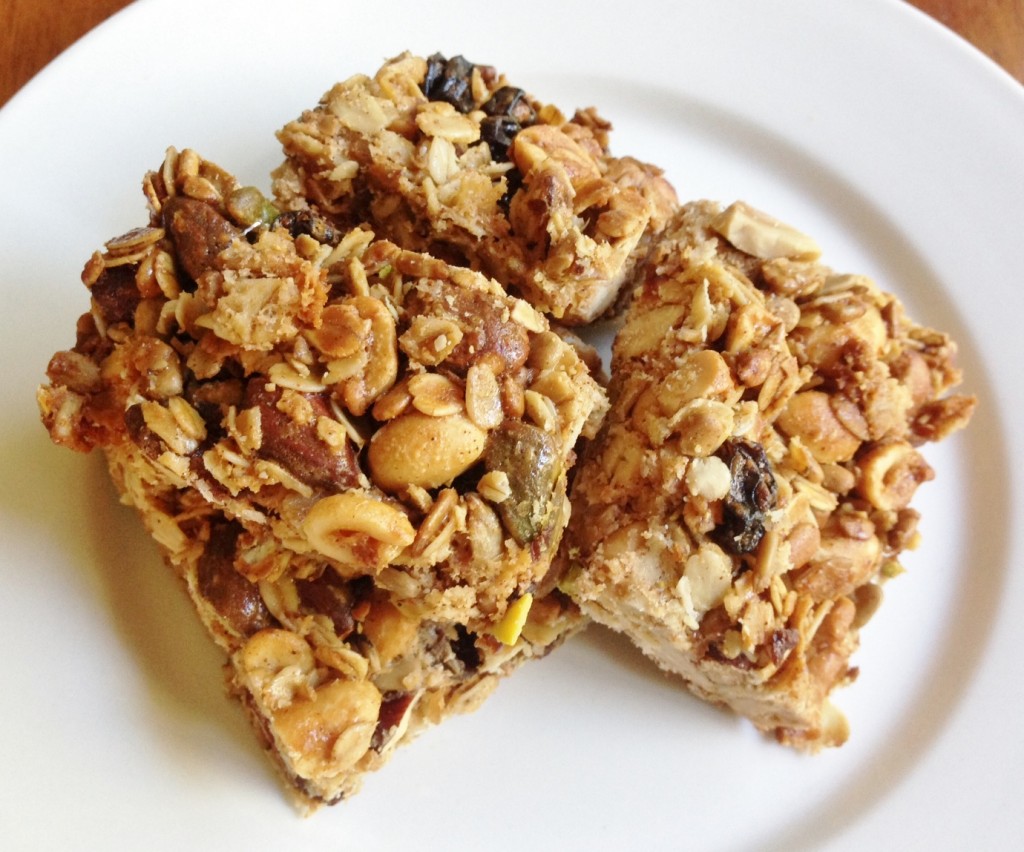 Gluten Free Homemade Granola Bars[/caption]
Gluten Free Homemade Granola Bars
Gluten Free Homemade Granola Bars
Ingredients
Cooking spray
2 cups Gluten Free Old Fashioned Rolled Oats (Bob's Red Mill)
½ cup dry roasted peanuts (Planter's are g-free)
1 cup raisins (Sunmaid Raisins are Gluten Free)
½ cup roasted almonds (Maisie Jane's Organic Oven Roasted Almonds are Gluten Free)
½ cup roasted pistachios (Wonderful Shelled Pistachios Roasted and Salted are Gluten Free)
1 cup cashews (Yumnuts Naturals Flavor Roasted Cashews, Touch of Honey are g-free)
1½ teaspoons ground cinnamon
1 stick melted unsalted butter
1 (14 ounce) can sweetened condensed milk ( All varieties are Gluten Free)
Instructions
Preheat oven to 325 degrees F.
Line 1 15 by 10 inch rimmed baking sheet with foil and lightly coat with cooking spray.
Mix all the ingredients in a large bowl.
Spread evenly on the baking sheet and bake for 30 mins. or until golden.
Check often so it doesn't burn.
Let it cool completely before serving.