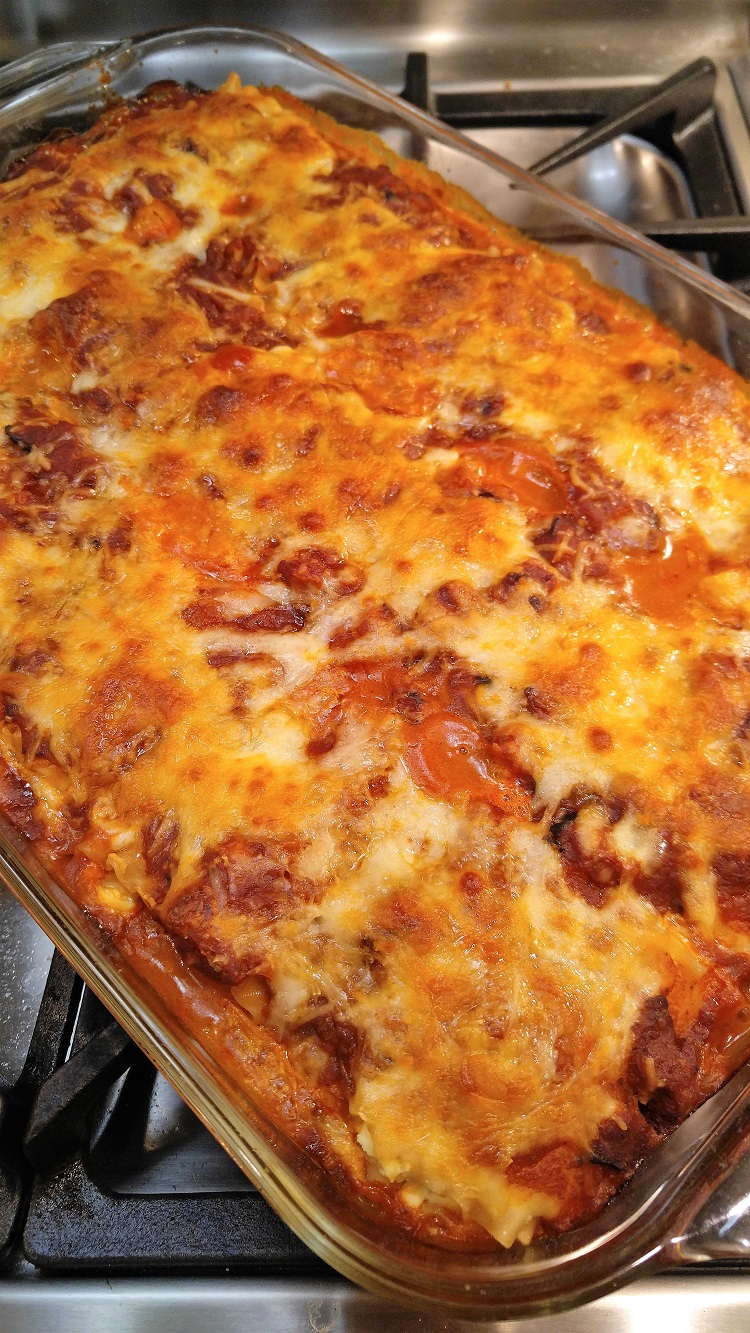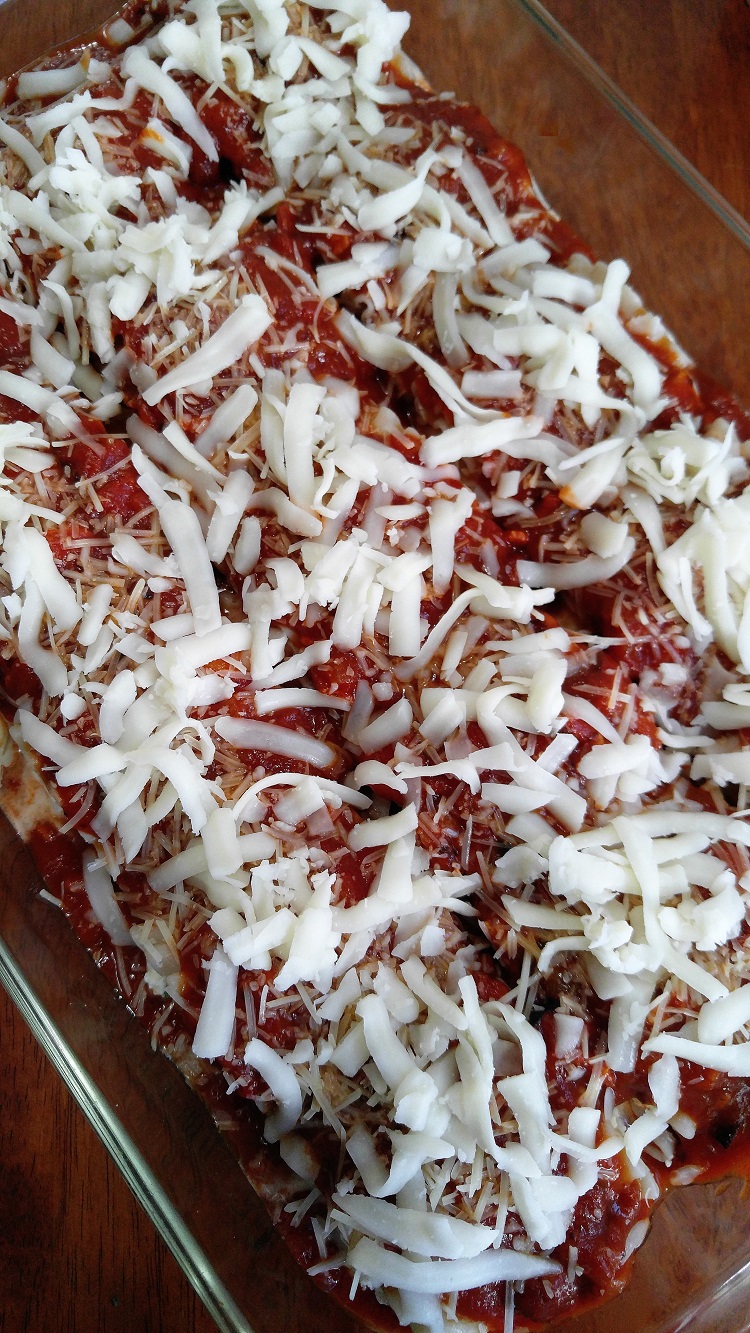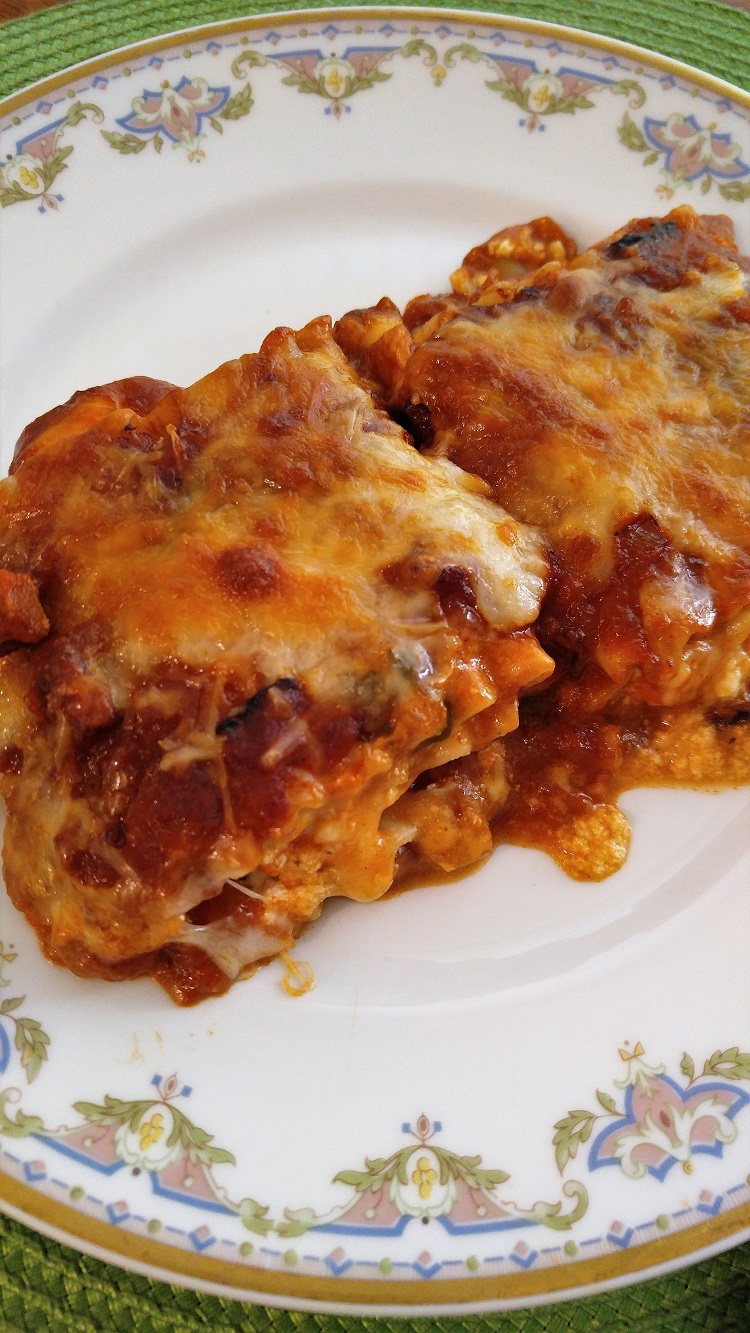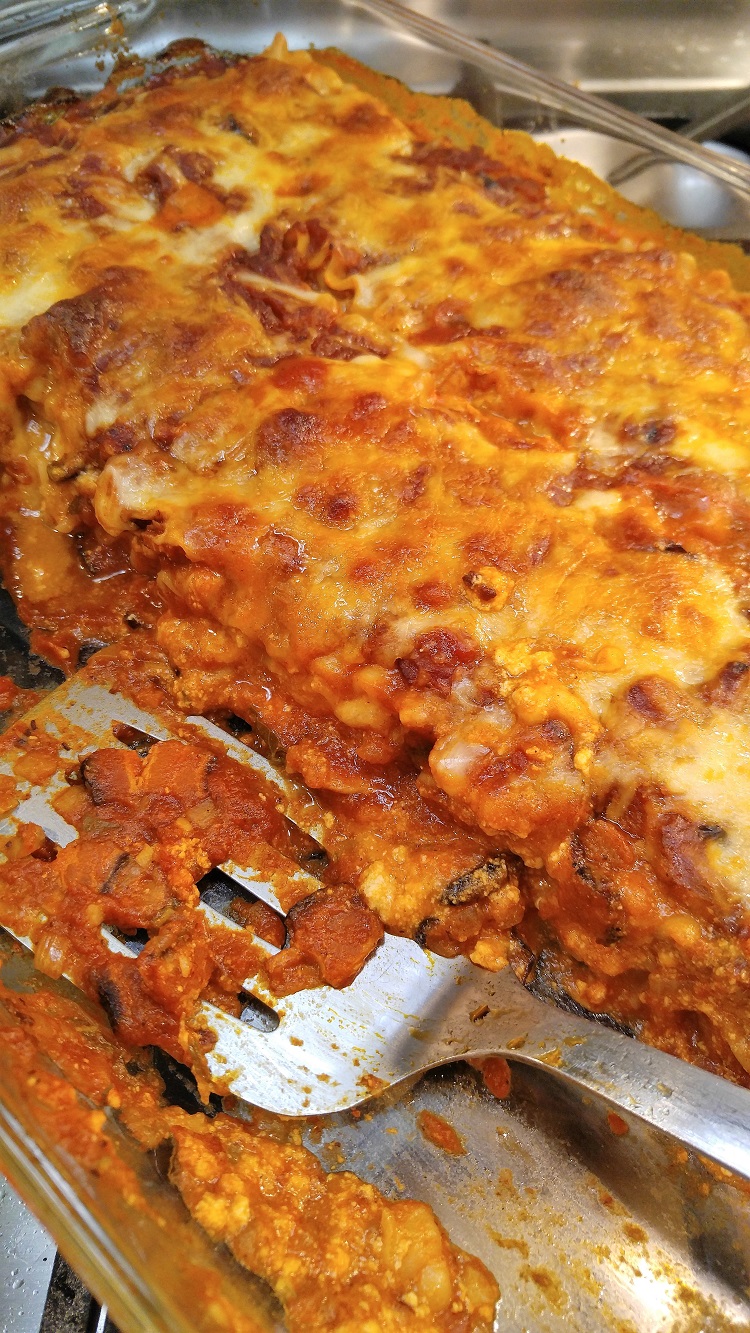 Gluten Free Lasagna Bacon-Marinara Rolls
Gluten Free Lasagna Bacon-Marinara Rolls
Ingredients
2 boxes Tinkyada Pasta Joy Brown Rice Pasta Lasagne - gluten free
1 (12 oz) package Hempler's Uncured Bacon - gluten free
1 (29 oz) Hunts Tomato Sauce - gluten free
1 (6 oz) Hunts Tomato Paste - gluten free
1 (32 oz) Ricotta cheese
½ cup grated parmesan cheese
3 cups shredded mozzarella cheese
1 cup water
olive oil
pinch of McCormick Red Pepper Flakes - gluten free
2 garlic cloves, chopped
1 large onion, diced
2 tablespoons fresh thyme, chopped
⅓ cup fresh basil, chopped
2 large eggs
kosher salt
Instructions
Cut the bacon into 1 inch pieces. Heat a large saucepan over medium heat then cook the bacon for about 5 minutes (do not overcook this time). Transfer to a plate. Discard the bacon grease from the pan and add a splash of olive oil. Saute the onion until soft about 6 minutes then add the pepper flakes, bacon, basil, water and tomato sauces. Stir and season with salt. Cover and simmer for about 1 hour stirring few times.
Cook the pasta about 8 minutes (al dente) in a large pot of boiling water. Rinse with cold water and drizzle some olive oil to prevent the pasta from sticking.
In a large bowl, combine the ricotta cheese, ¼ cup parmesan cheese, eggs, thyme and 1½ cups mozzarella cheese.
Preheat oven to 375 degrees F.
Coat the bottom of a 15 by10 inch baking dish with 1½ cups marinara sauce.
On work surface, you can use aluminum foil and spread about 3 tablespoons of the cheese mixture down the center of each pasta. Roll them up and arrange them on the pan. Spread the remaining sauce the sprinkle with the remaining mozzarella cheese and parmesan cheese.
Bake for about 1 hour until cheese has melted. Let stand for few minutes before serving.
Notes
You might not need the 2 boxes of the noodles but it's best to have extra to work with because they shred very easily while cooking.