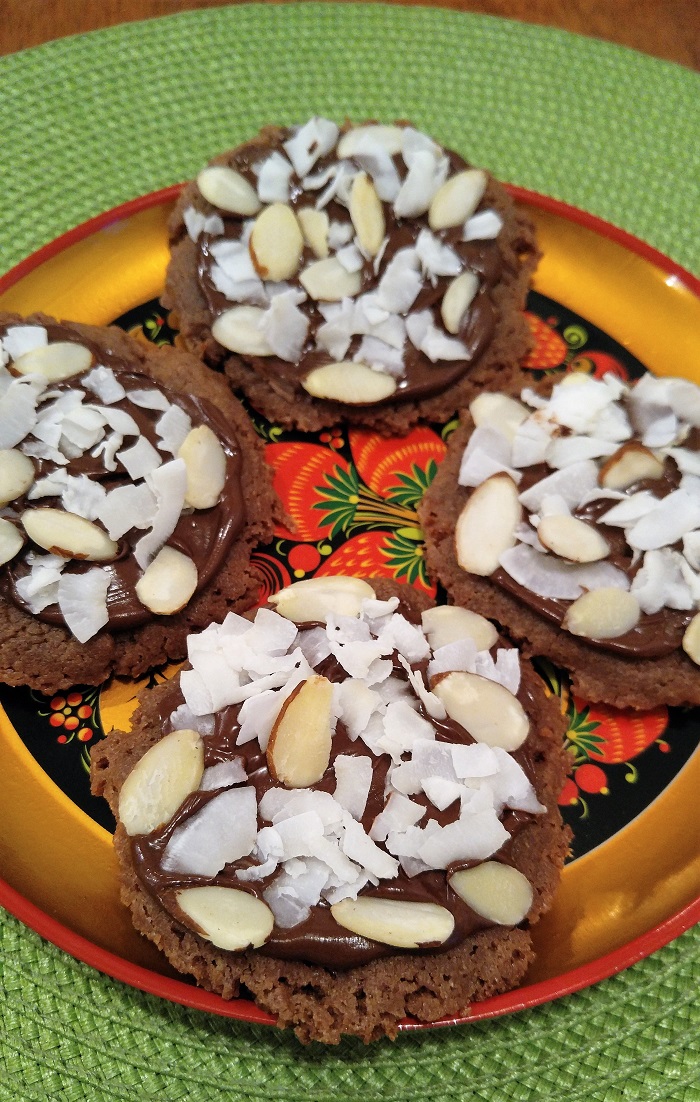 Gluten Free Santa's Chocolate Cookies
Gluten Free Santa's Chocolate Cookies
Author:
Gluten Free Recipes
Ingredients
2 cups Bob's Red Mill All Purpose Baking Flour - gluten free
1 large egg
2 sticks butter
sliced almonds
coconut flakes
½ teaspoon vanilla
¾ cup sugar
⅔ cup semi sweet Toll House Nestle Chocolate Chips, plus ½ cup more - gluten free
Instructions
In a large microwavable bowl, combine butter and ⅔ cup chocolate chips. Microwave on high about 1 and ½ minutes or until melted and mix until smooth. Let it cool for about 3 minutes then add the sugar, vanilla and the egg. Mix very well. Add the flour and stir until well blended. Cover and refrigerate until firm about 30 minutes.
Preheat oven to 350 degrees F. Shape dough into small balls. Makes about 18 cookies. Place them on a cookie sheet. Flatten ball if desired. Bake for about 8 minutes or until set. Remove from oven and let it cool completely. Decorate with the remaining melted chocolate chips, coconuts and almonds. Really good!
Notes
They need to be completely cooled down before decorating.