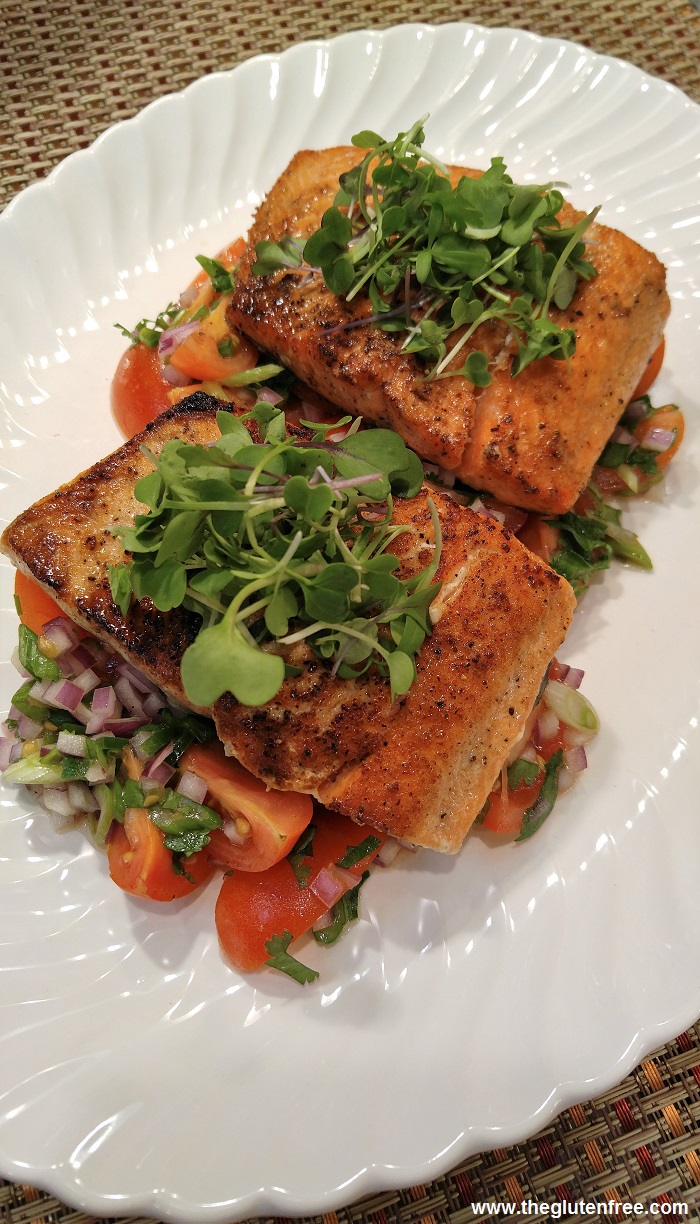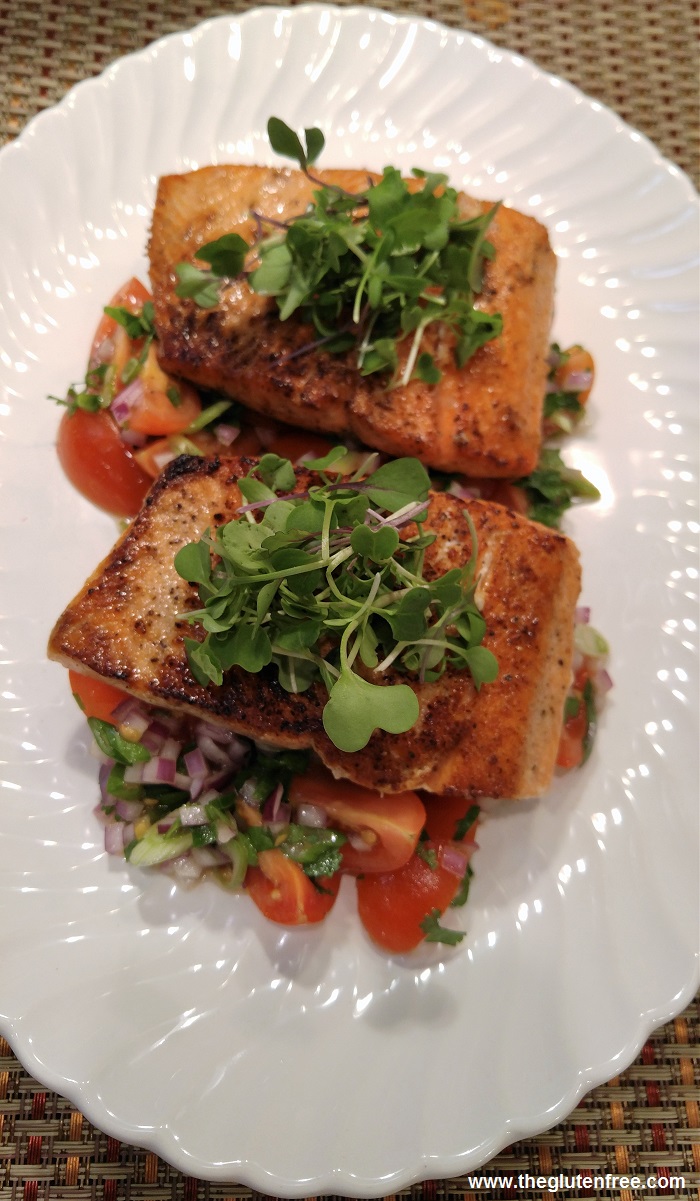 Gluten Free Seared Salmon with Microgreens
Gluten Free Seared Salmon with Microgreens
Ingredients
wild caught sockeye salmon with skin, cut into serving sizes
olive oil
microgreens
McCormick Garlic Salt - gluten free
2 tablespoons melted butter
black pepper
1 jalapeno pepper, minced
½ of lime juiced
¼ of red onion, diced
⅓ cup fresh cilantro, chopped
kosher salt
1 cup cherry tomatoes, halves
Instructions
Drizzle olive oil over the salmon, season with garlic salt, black pepper then butter.
Heat a cast iron pan over medium heat. While the pan is heating, combine the tomatoes, jalapeno, red onion, lime juice, 2 tablespoons olive oil, cilantro and season with salt and pepper. Mix nicely and set aside.
Sear the salmon on both sides about 2 to 3 minutes depending on how thick they are until done.
Serve salmon with the tomato salsa and top with microgreens. Yum!