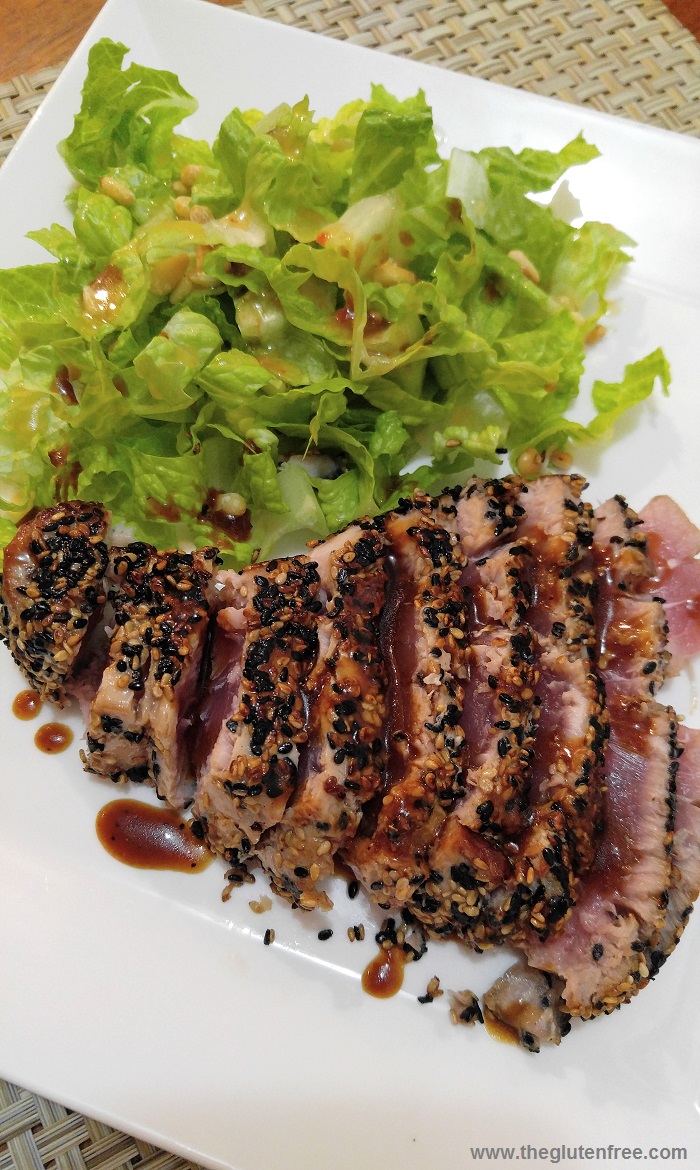 Gluten Free Sesame Crusted Tuna
Gluten Free Sesame Crusted Tuna
Ingredients
tuna steaks
¼ cup sesame oil
¼ cup Tamari Soy Sauce - gluten free
2 tablespoons black sesame seeds
2 tablespoons sesame seeds
1 inch fresh ginger, grated
2 tablespoons brown sugar
black pepper
SAUCE:
1 tablespoon Clabber Girl Cornstarch
¼ cup water
3 tablespoons Tamari Soy Sauce - gluten free
1 tablespoon grated ginger
1 tablespoon brown sugar
black pepper
Instructions
Drizzle sesame oil over tuna. Combine soy sauce, grated ginger, sugar and black pepper into a small bowl. Pour mixture over tuna. Place sesame seeds on a plate and mix. Press tuna steaks unto sesame seeds on all side and set aside.
Heat a cast iron pan over medium heat. Add a splash of olive oil to the pan then sear tuna steaks about 1 minute per side. Don't forget to cook the sides as well.
Combine the sauce ingredients in a small saucepan and let it boil on low until thickened.
Serve tuna with your favorite salad and sauce.