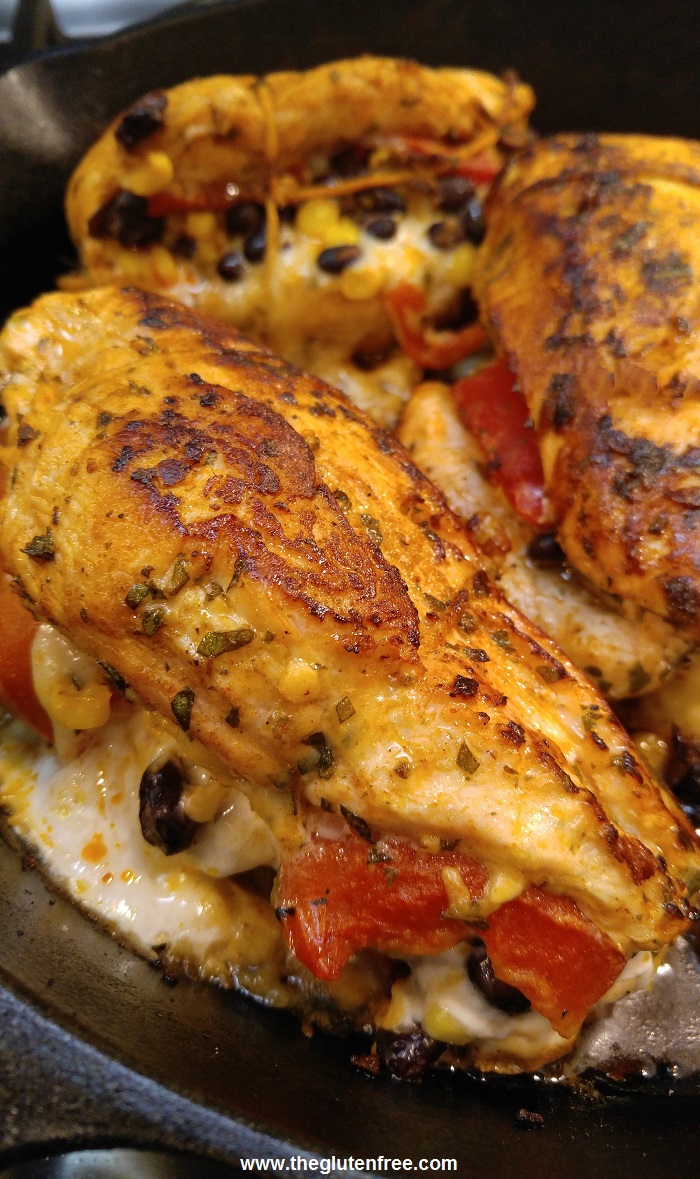 Gluten Free Stuffed Chicken
Gluten Free Stuffed Chicken
Ingredients
4 chicken breast, boneless and skinless
olive oil
salt and pepper
1 tablespoon fresh oregano, minced
3 garlic cloves, minced
1 teaspoon McCormick Paprika - gluten free
1 teaspoon McCormick Ground Cumin - gluten free
½ teaspoon McCormick Chili Powder - gluten free
1 cup shredded pepper jack cheese
½ cup black beans, rinsed and drained
½ cup corn kernels
½ cup Mezzetta Roasted Bell Peppers - gluten free
lime wedges
canola oil
Instructions
Butterfly the chicken and pat dry.
Drizzle some olive oil over chicken then season with salt, pepper, paprika, cumin, chili powder, garlic and oregano. Marinate for 30 minutes.
Stuff the chicken with bell peppers, corn, black beans and cheese. Use a kitchen twine to secure the chicken.
Preheat oven to 375 degrees F.
Heat a cast iron pan over medium high heat then add a splash of canola oil. Sear the chicken on all sides about 2 to 3 minutes per side. Transfer to the oven and bake for 20 to 25 minutes until done. Serve with lime wedges.