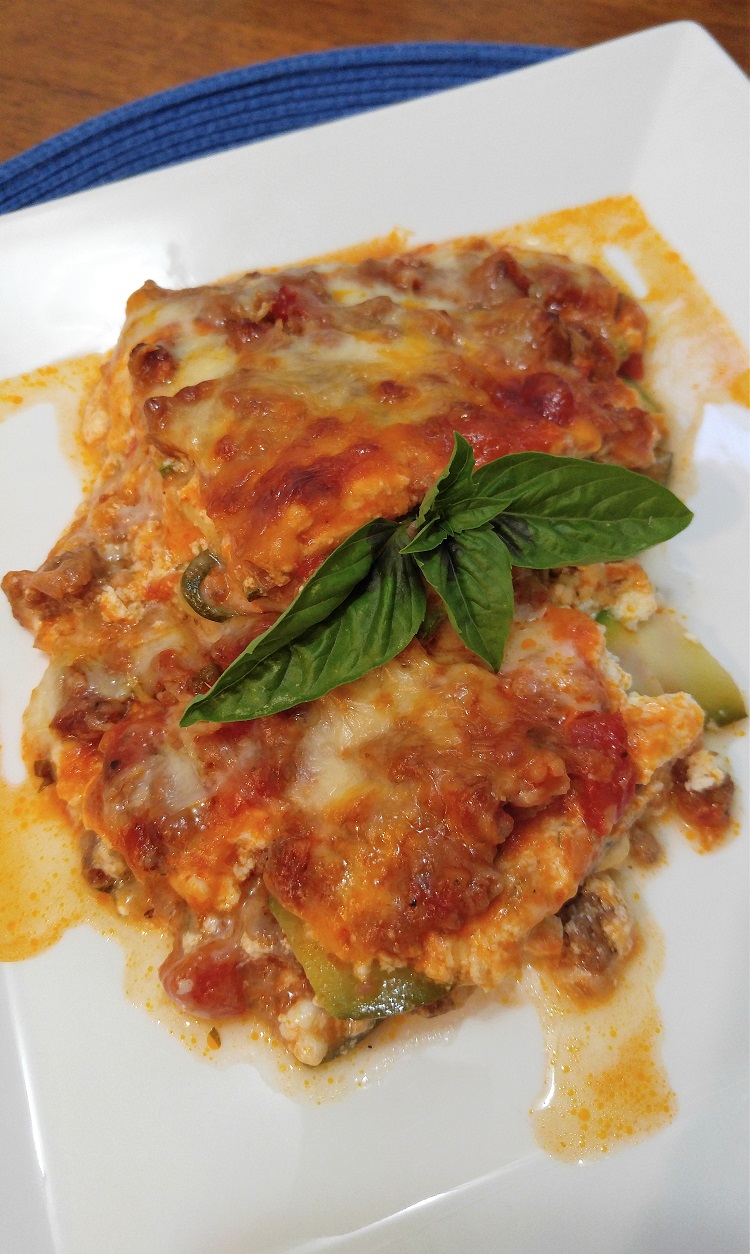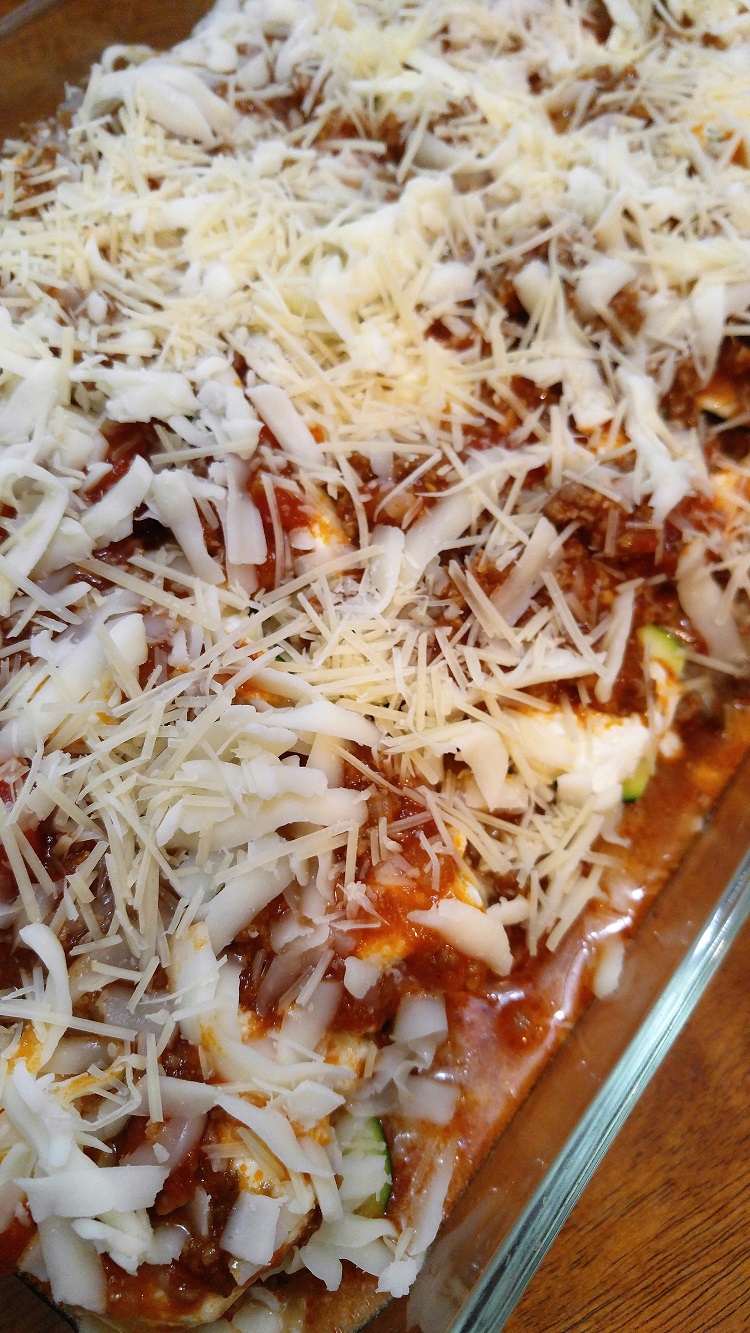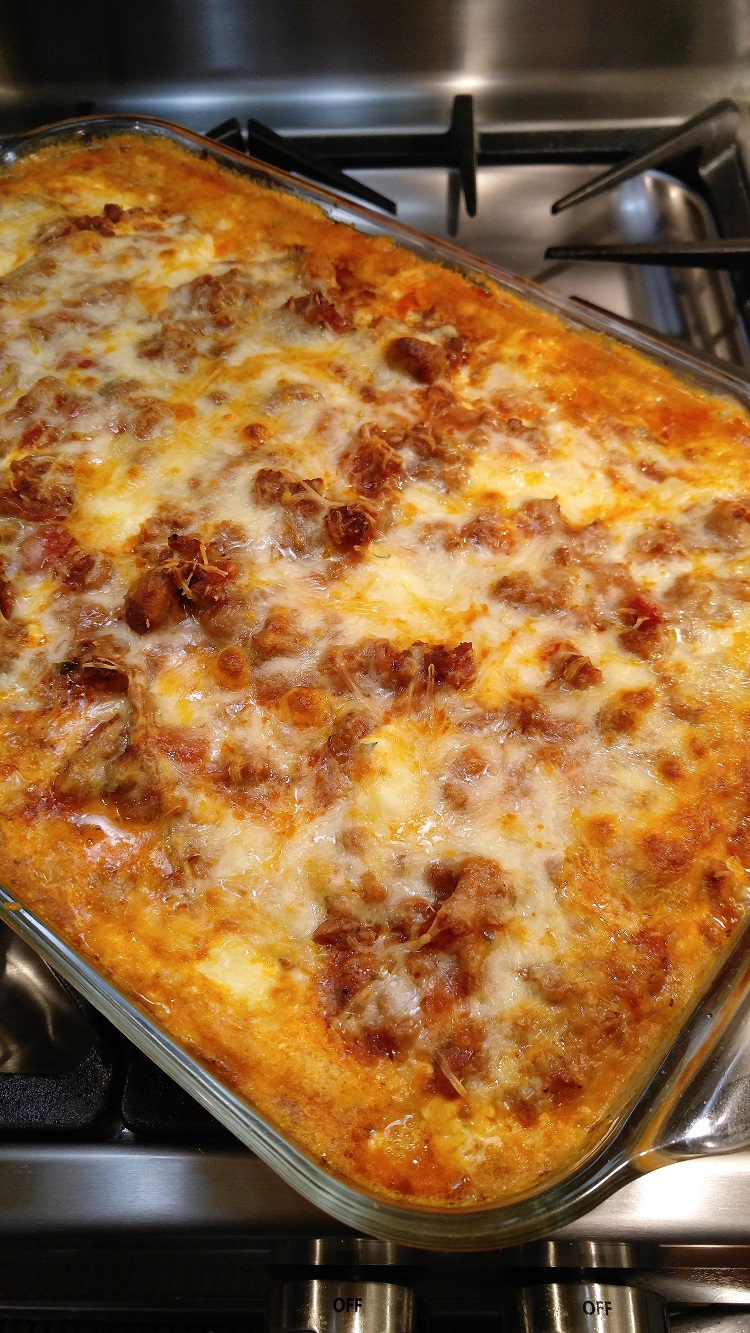 Gluten Free Zucchini Lasagna
Gluten Free Zucchini Lasagna
Ingredients
3 large zucchini, thinly sliced lenghtwise
1 pounds ground chuck
1 pound Johnsonville mild Italian sausage - gluten free
1 onion chopped
2 cloves garlic minced
2 tablespoons fresh oregano, chopped
2 tablespoons fresh basil, chopped
¼ teaspoon salt
¼ teaspoon pepper
1 can (14.5 ounces) Hunts diced tomatoes with basil, garlic, and oregano - gluten free
1 can (29 ounces) Hunts tomato sauce - gluten free
1 can (6 ounce) Hunts tomato paste - gluten free
15 oz riccota cheese
1 (5 ounce) package grated Parmigianno-Reggiano
2 tablespoons freshly chopped parsley leaves
2 large eggs, lightly beaten
2 (8 ounces) packages shredded mozzarella
Instructions
Preheat oven to 350 degrees F
In a large saucepan, combine ground chuck, sausage, onion and garlic. Cook over medium heat until meat is browned and crumbles, drain
Return meat to pan and add oregano, basil, salt and pepper. Add tomatoes, tomato sauce and paste.
Bring to boil, reduce heat and simmer 30 to 45 mins. Stirring occasionally.
In a small bowl, combine ricotta cheese, parmesan, parsley, and eggs.
Spoon ¼ of sauce into bottom of a 13 by 9 by 2 inch baking pan. Place sliced zucchini on top of the sauce. Do not overlap zucchini. Spread ⅓ of ricotta cheese mixture over zucchini, top with ¼ of sauce and ⅓ of mozzarella cheese. Repeat layers, ending with sauce, and mozzarella cheese.
Bake 45 mins. Let rest 10 mins. before serving.