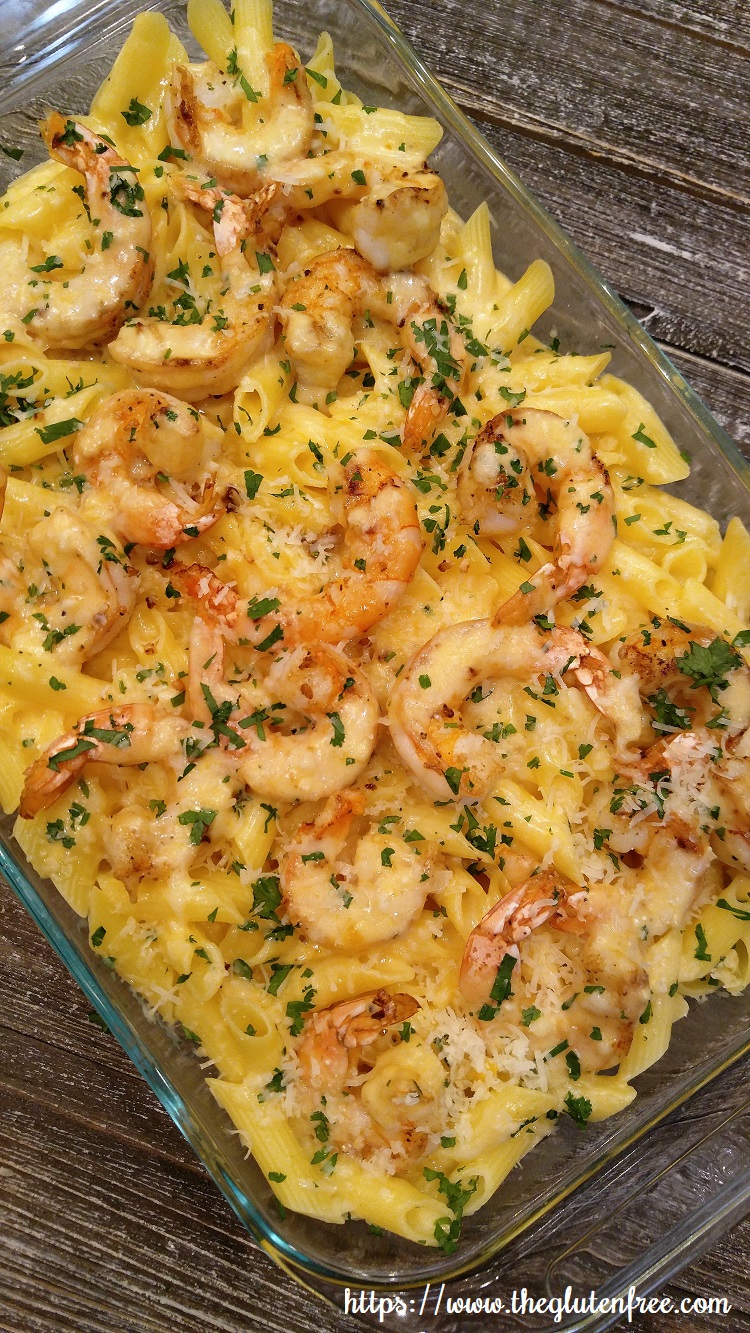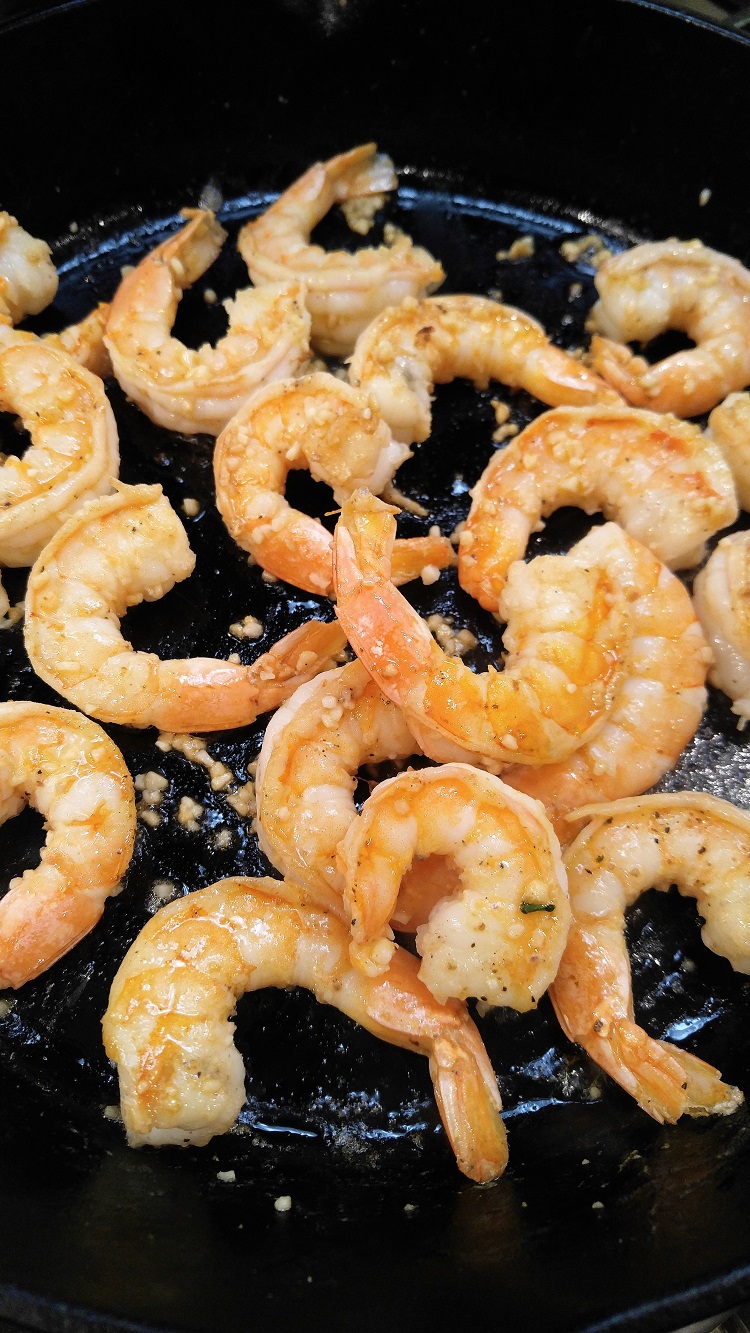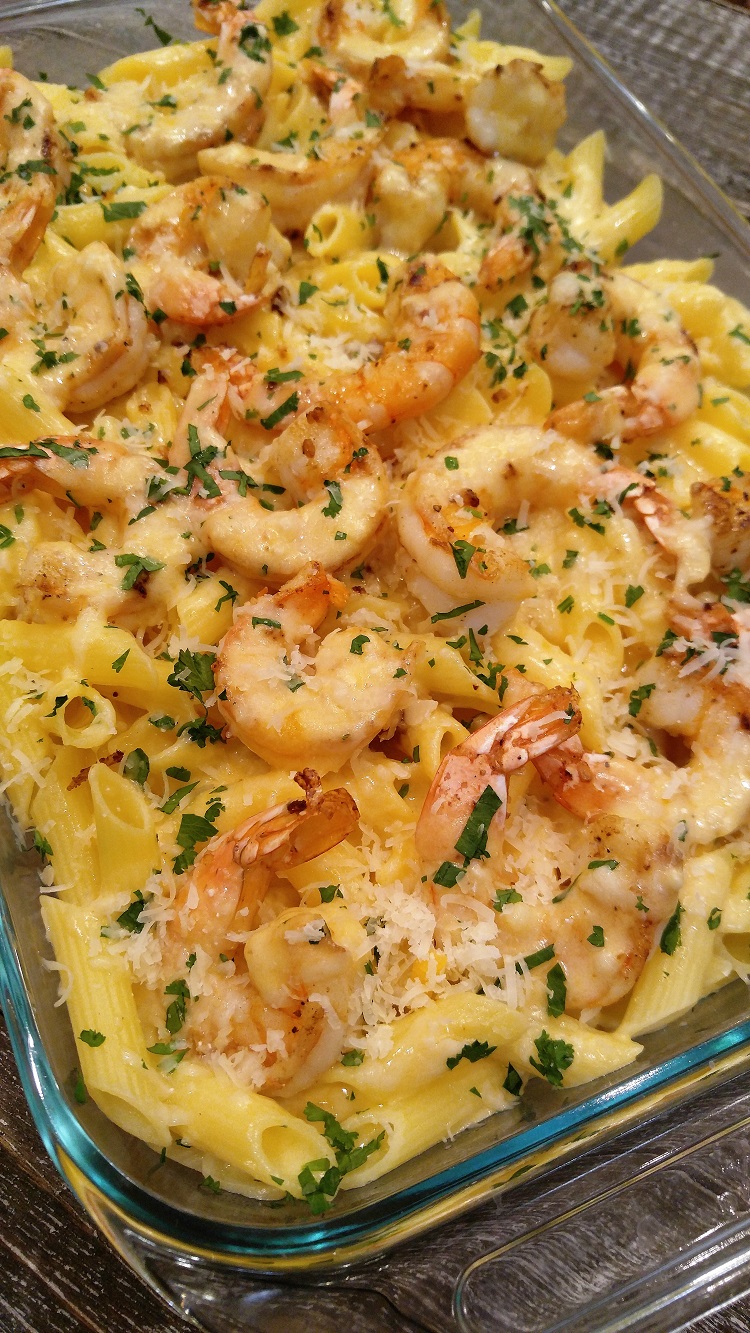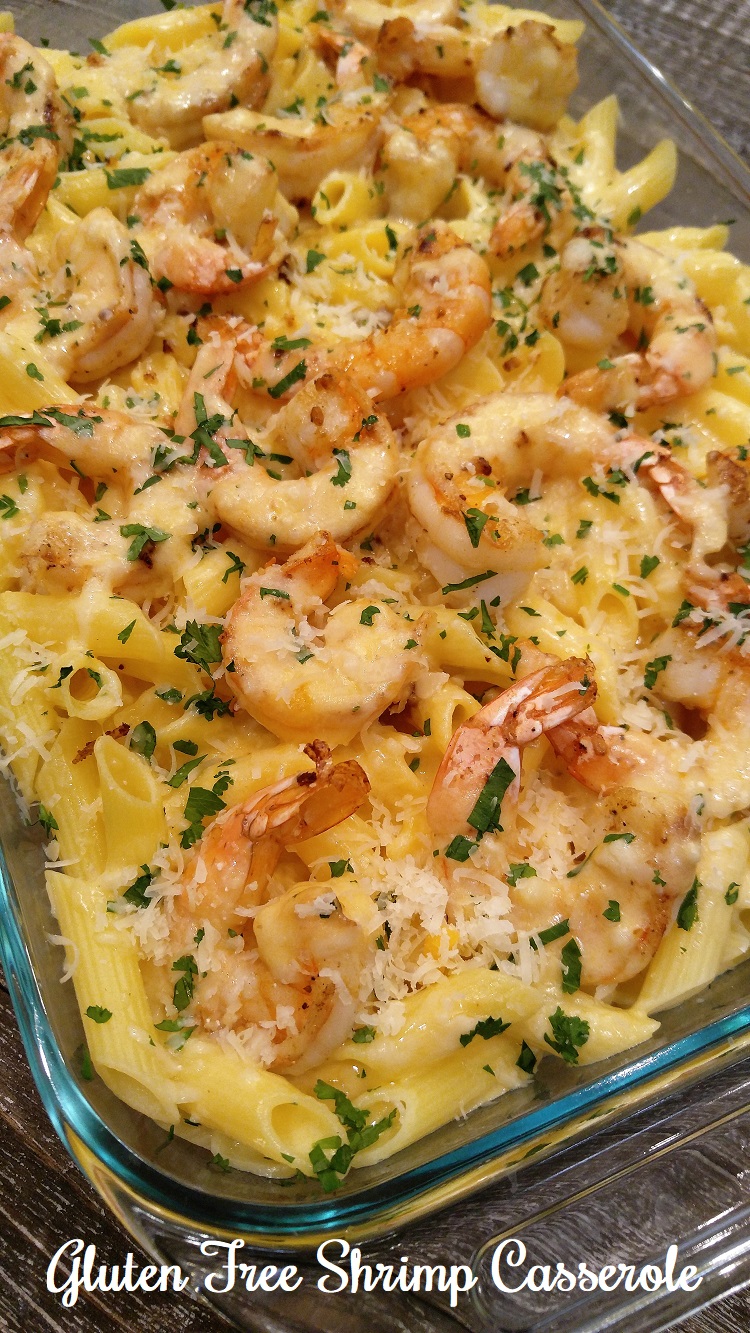 Gluten Free Shrimp Casserole
Gluten Free Shrimp Casserole
Ingredients
1½ to 2 pounds wild caught jumbo shrimps, shelled and deveined
unsalted butter
4 garlic cloves, minced (divided)
8 oz cheddar cheese, grated
1⅓ cup organic whole milk
1 tablespoon Cup4Cup Multipurpose flour - gluten free
1½ (18 oz total) package Barilla Gluten Free Penne
fresh chopped parsley
¼ cup grated parmesan cheese
salt and pepper
Instructions
Preheat oven to 350 degrees F.
Cook the pasta according to package directions.
Butter a 9 x 13 inch baking pan.
Heat a cast iron pan to medium heat, melt 2 tablespoons butter then add half of the garlic. Saute garlic until fragrant then add the shrimps. Cook for few minutes and season with salt and pepper. Set aside. In a small saucepan, melt 2 tablespoons butter over medium low heat. Add the remaining garlic and saute until fragrant. Add the flour and stir. Slowly add the milk and let it come to a boil and slightly thickened. Remove pan from the heat and add the cheddar cheese. Stir until cheese has completely melted. Season with salt and pepper.
Transfer pasta to the prepared baking pan. Drizzle half of the cheese sauce over the pasta. Top with the shrimps, and the rest of the cheese sauce. Sprinkle half of the parsley and parmesan cheese. Bake for 5 to 8 minutes. Sprinkle more parsley and parmesan cheese before serving.