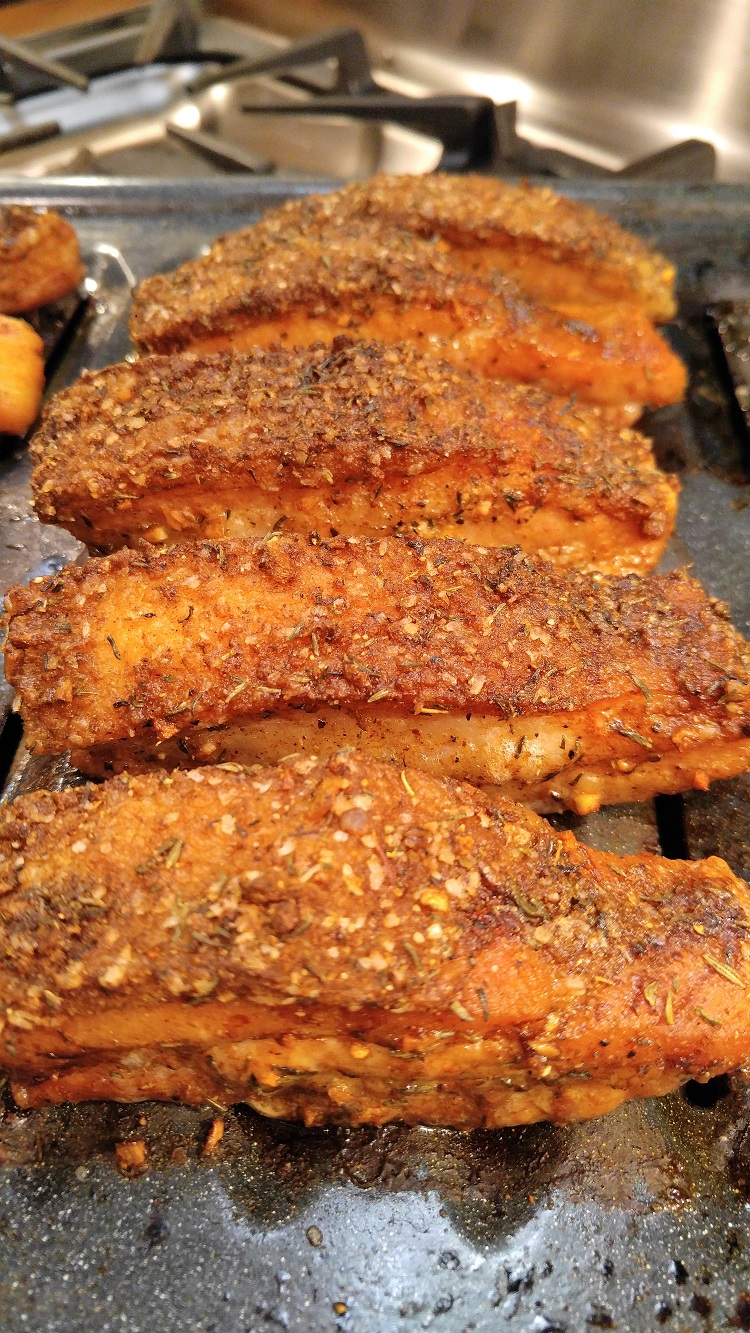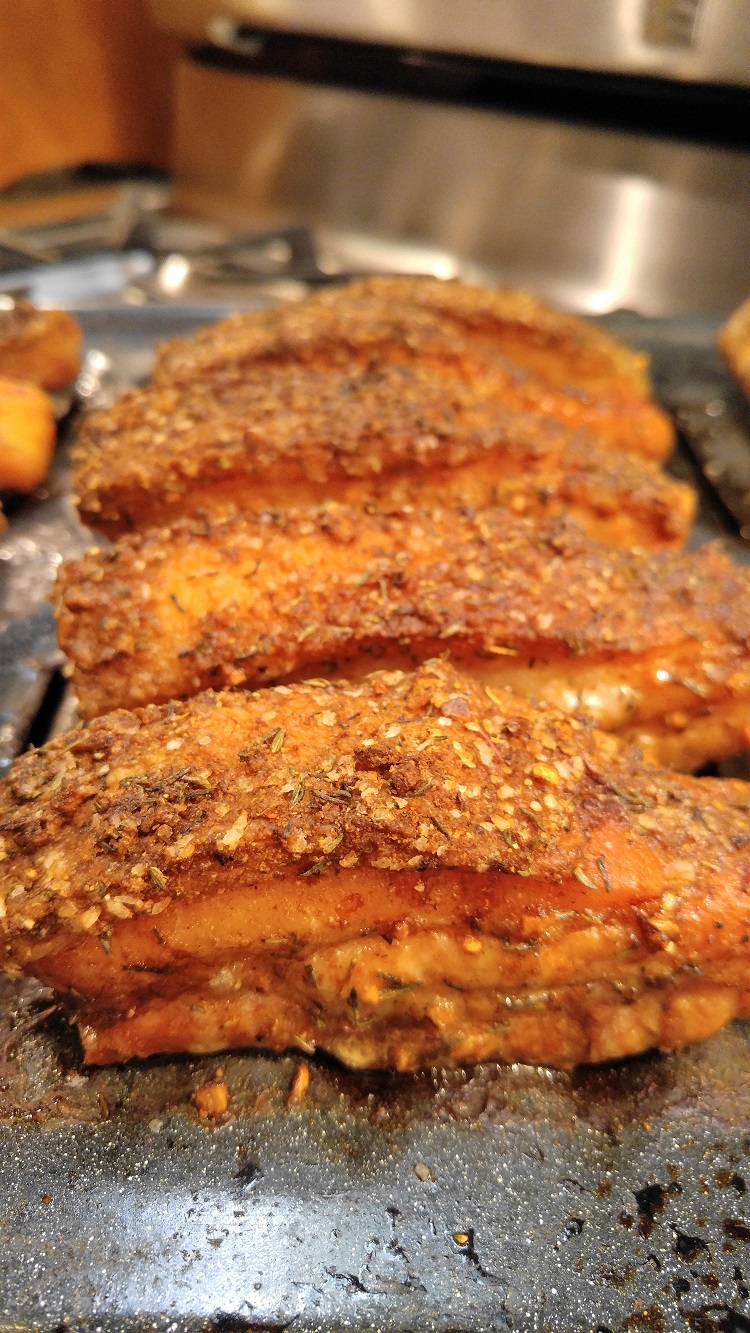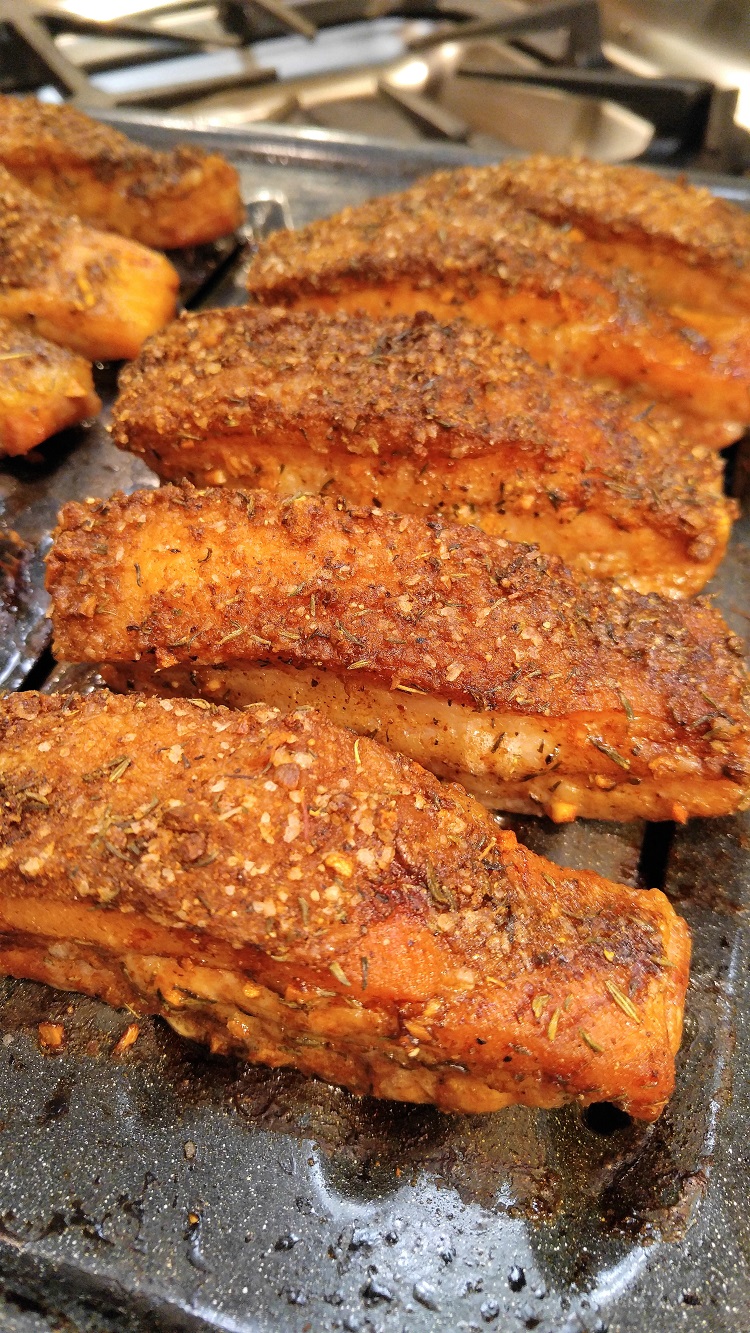 Gluten Free Crispy Pork Belly
Gluten Free Crispy Pork Belly
Ingredients
3 pounds or more pork belly (got mine from Costco
¼ cup vegetable oil
3 cloves garlic, minced
1 tablespoon McCormick Ground Coriander - gluten free
1 tablespoon McCormick Paprika - gluten free
1½ teaspoons McCormick Onion Salt - gluten free
1 teaspoon McCormick Chili Powder - gluten free
1 tablespoon dried thyme
Instructions
Preheat oven to 450 degrees F.
Rinse pork belly with cold water and pat dry with paper towels. In a small bowl, combine all the seasonings including the vegetable oil. Rub the pork all over and line them on a roasting pan.
Roast for 20 minutes then lower the temperature to 350 degrees F. and cook for 1 hour. If the skin is not crispy, broil for few minutes. Watch carefully so it doesn't burn. Let it rest for 5 minutes before serving. Yum!
Notes
You can also let it marinate for 1 hour before cooking.