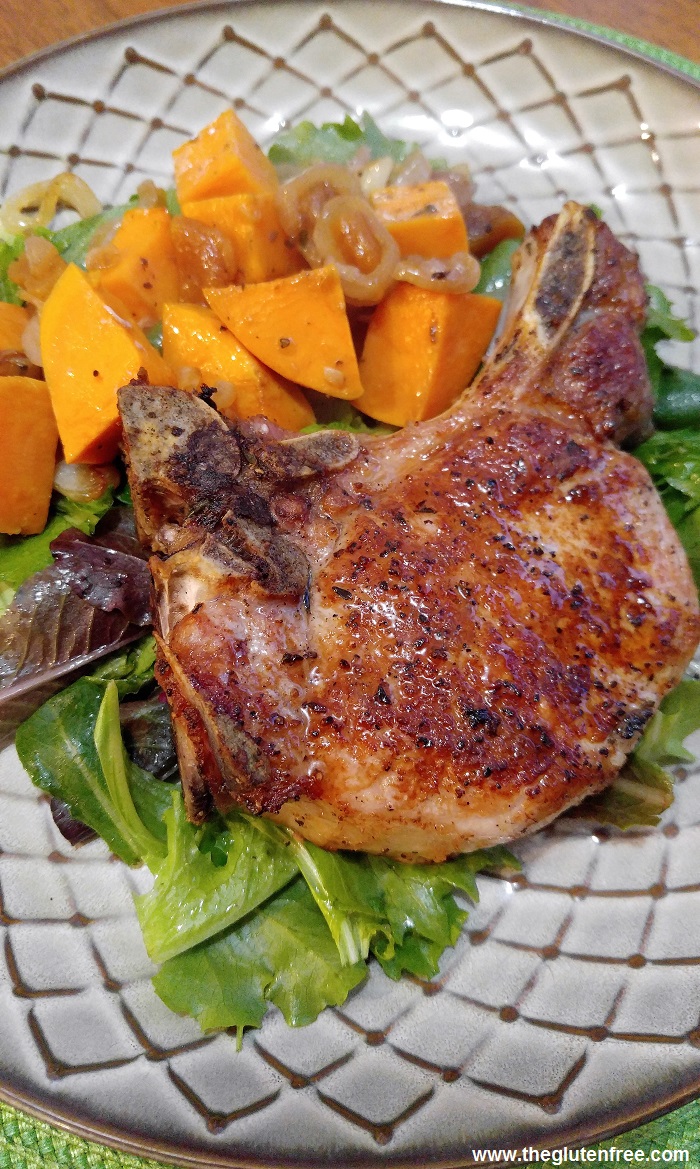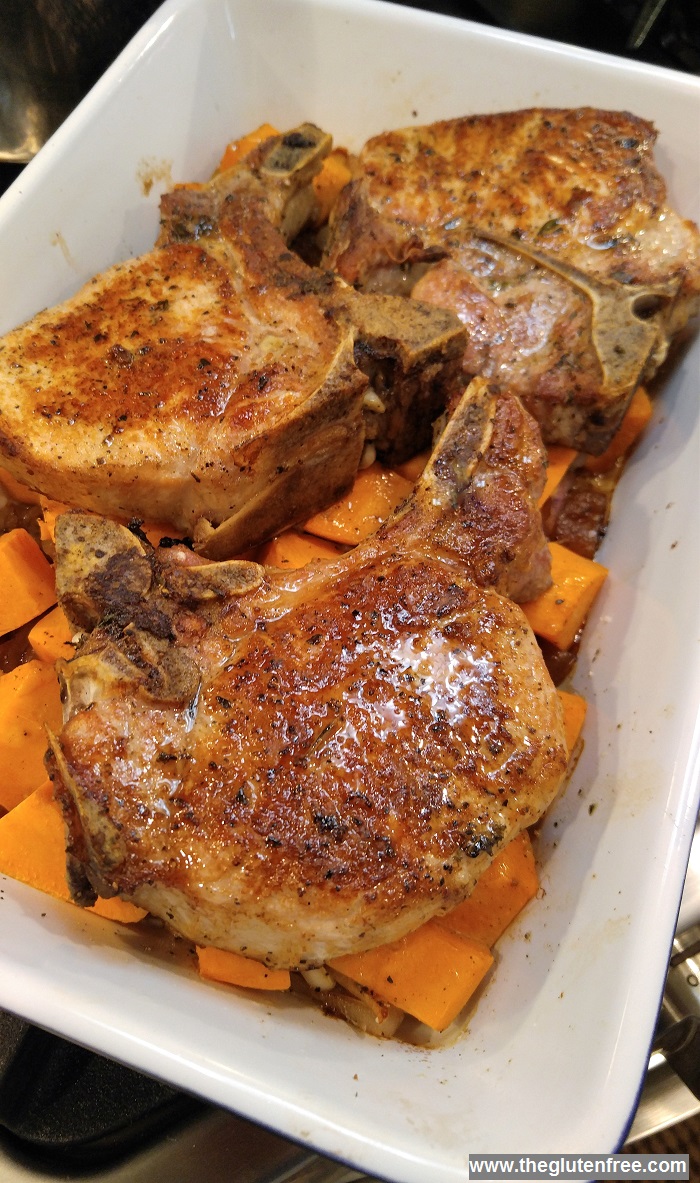 Gluten Free Pork Chops with Sweet Potatoes
Gluten Free Pork Chops with Sweet Potatoes
Ingredients
3 to 4 bone in pork chops (3/4 inch thick)
salt and pepper
canola oil
1 large sweet potato, cut into 1 inch cubes
3 large shallots, sliced
1 teaspoon fresh thyme, minced
3 garlic cloves, sliced
Instructions
Preheat oven to 375 degrees F.
Season pork with salt, pepper, and thyme.
Heat a cast iron pan to medium high heat. Add a splash of canola oil, sear the pork chops about 3 minutes per side. Transfer to a plate. Saute the shallots and garlic for few minutes then add the sweet potatoes. Cook for a couple of minutes then season with salt and pepper. Arrange the pork chops on top of the vegetables. If it doesn't fit, use a baking pan. Bake for 25 to 30 minutes until pork reaches 145 degrees F. Serve with your favorite salad. Yum!