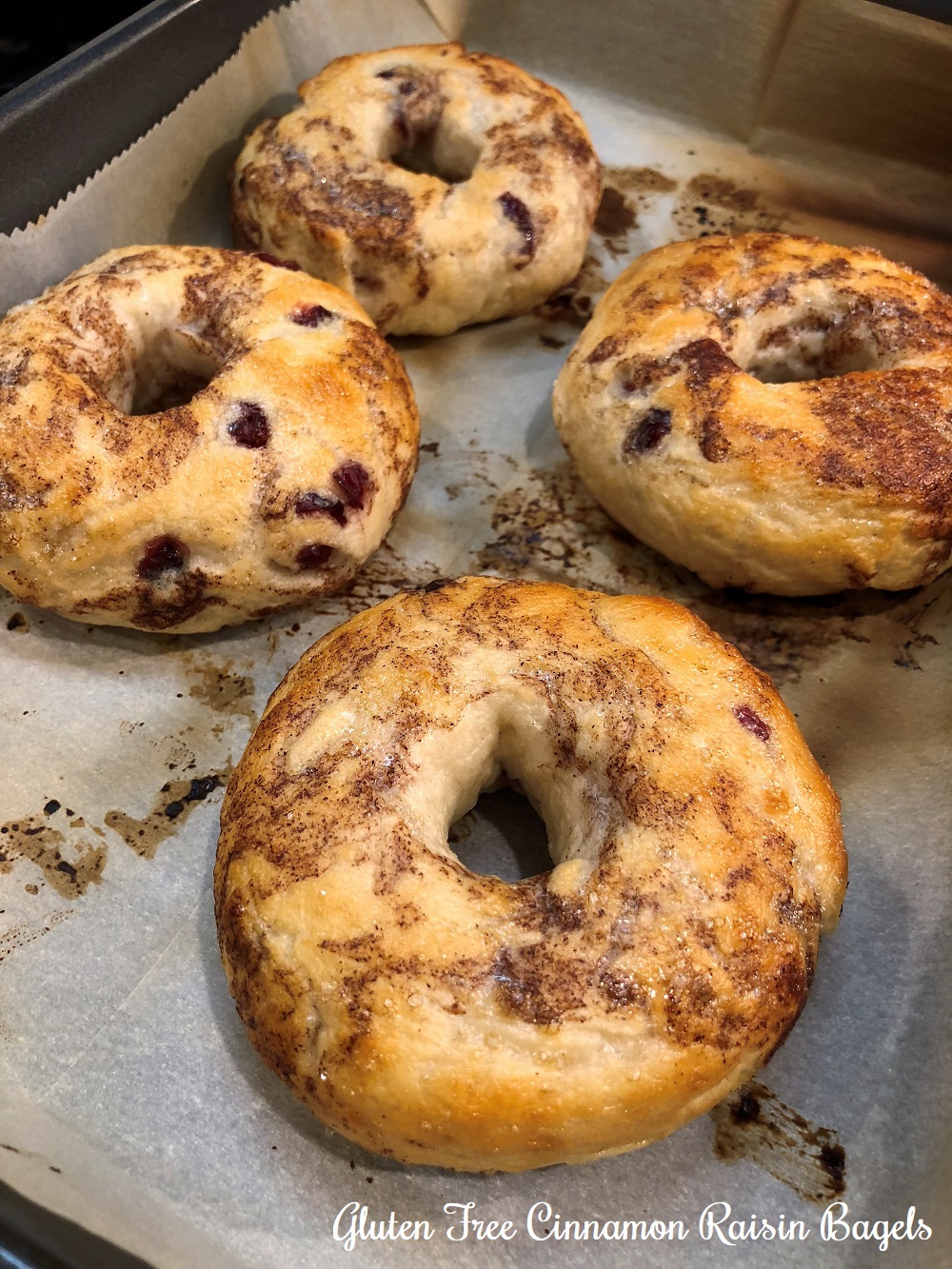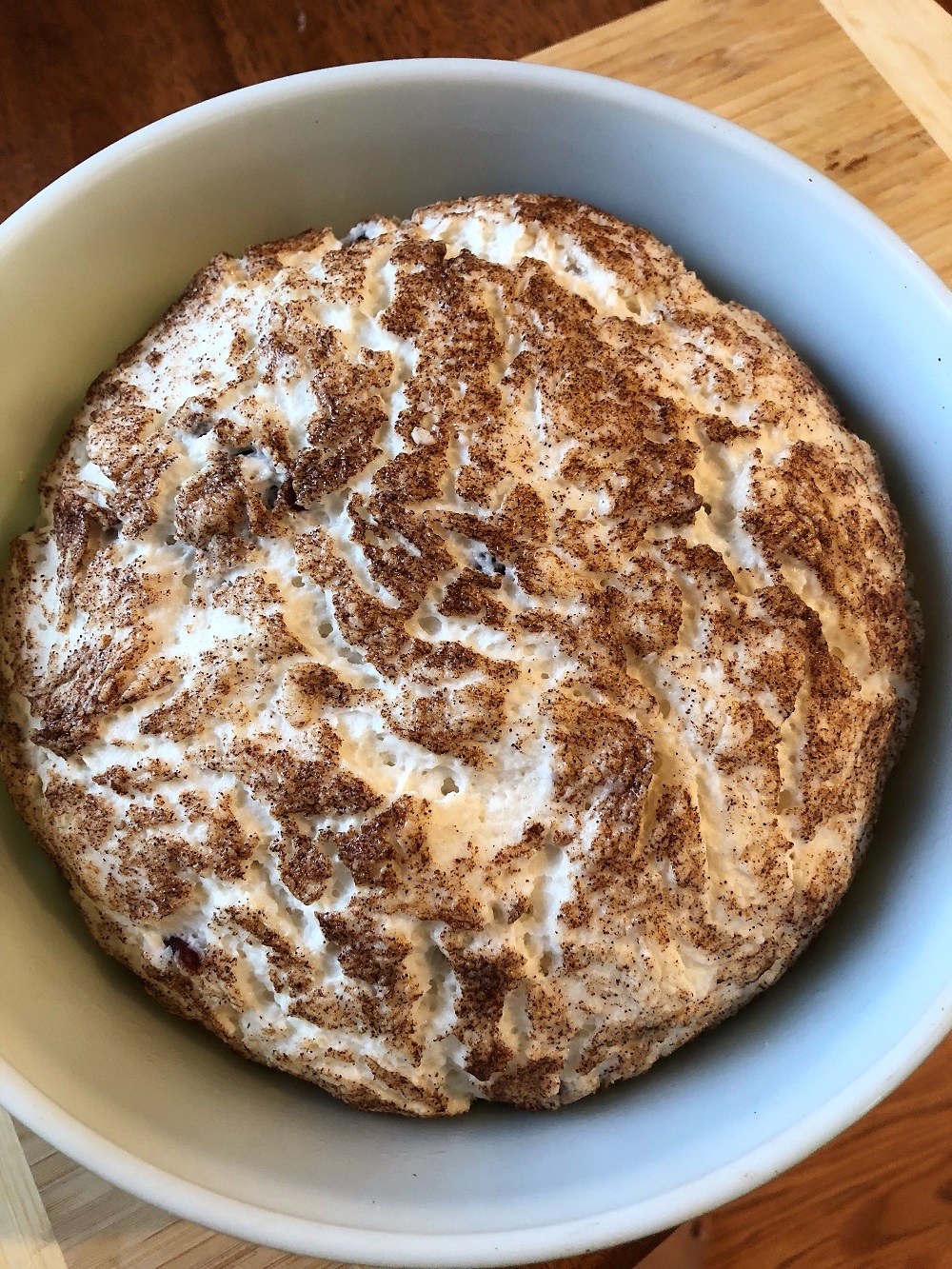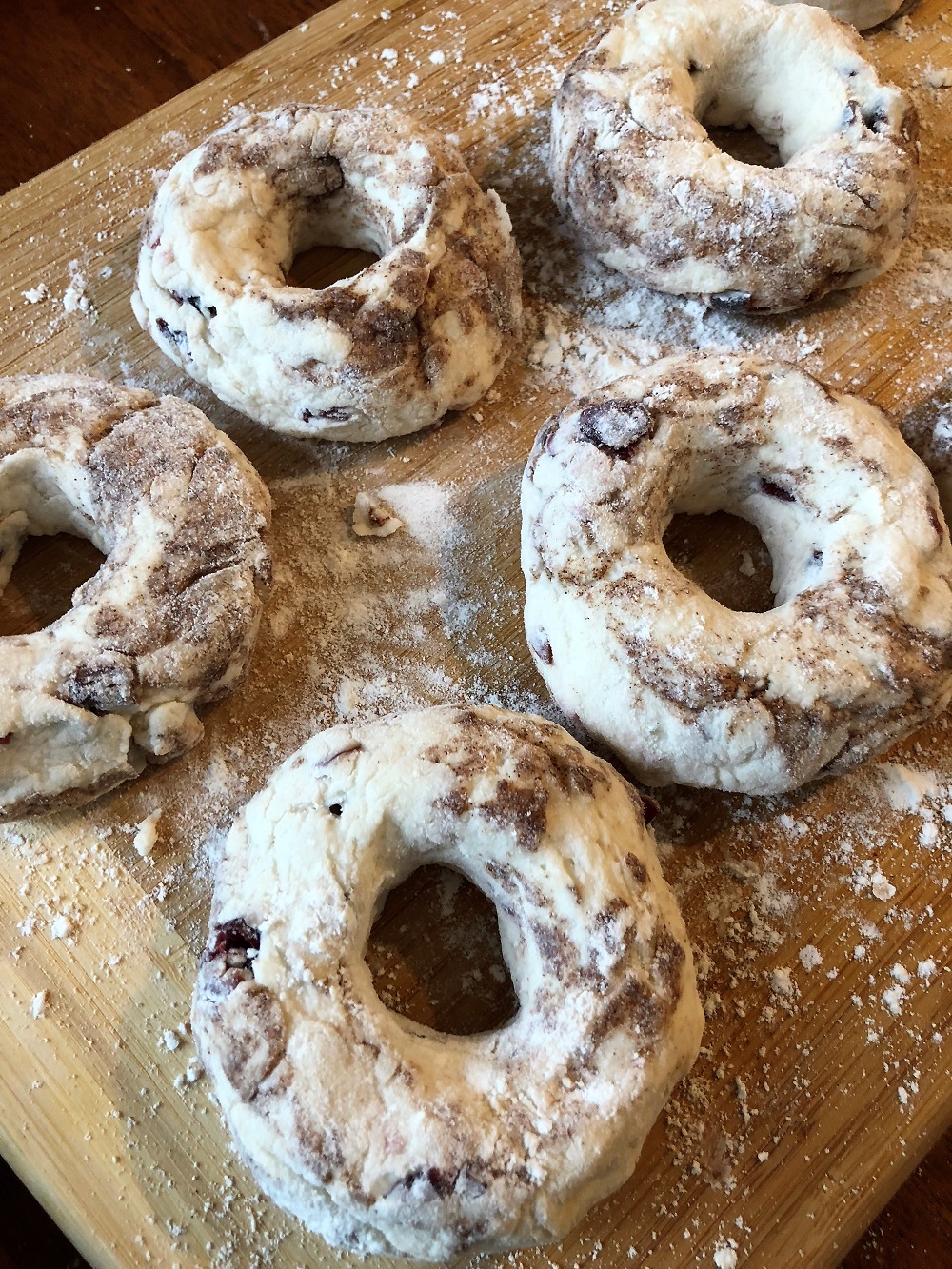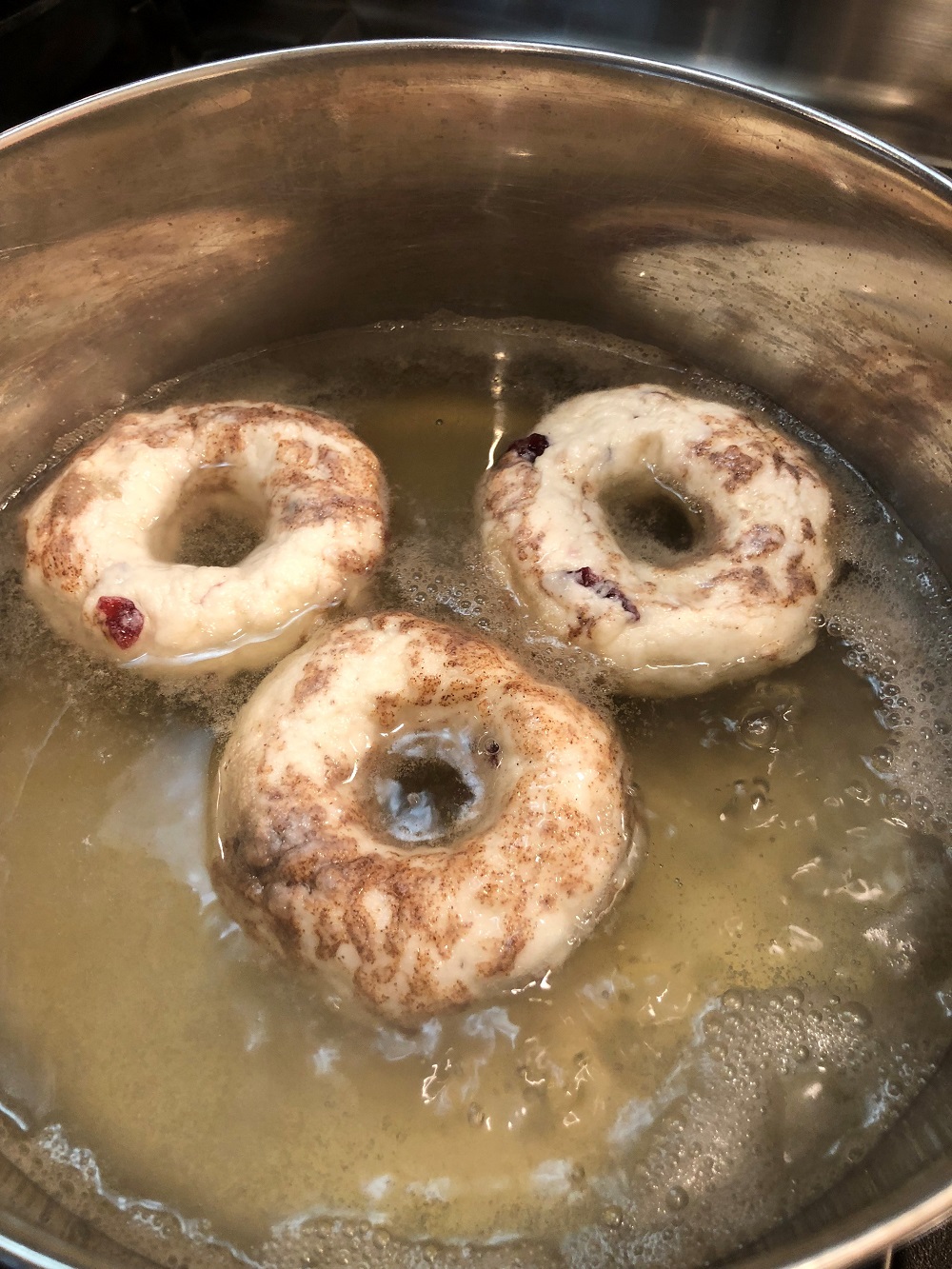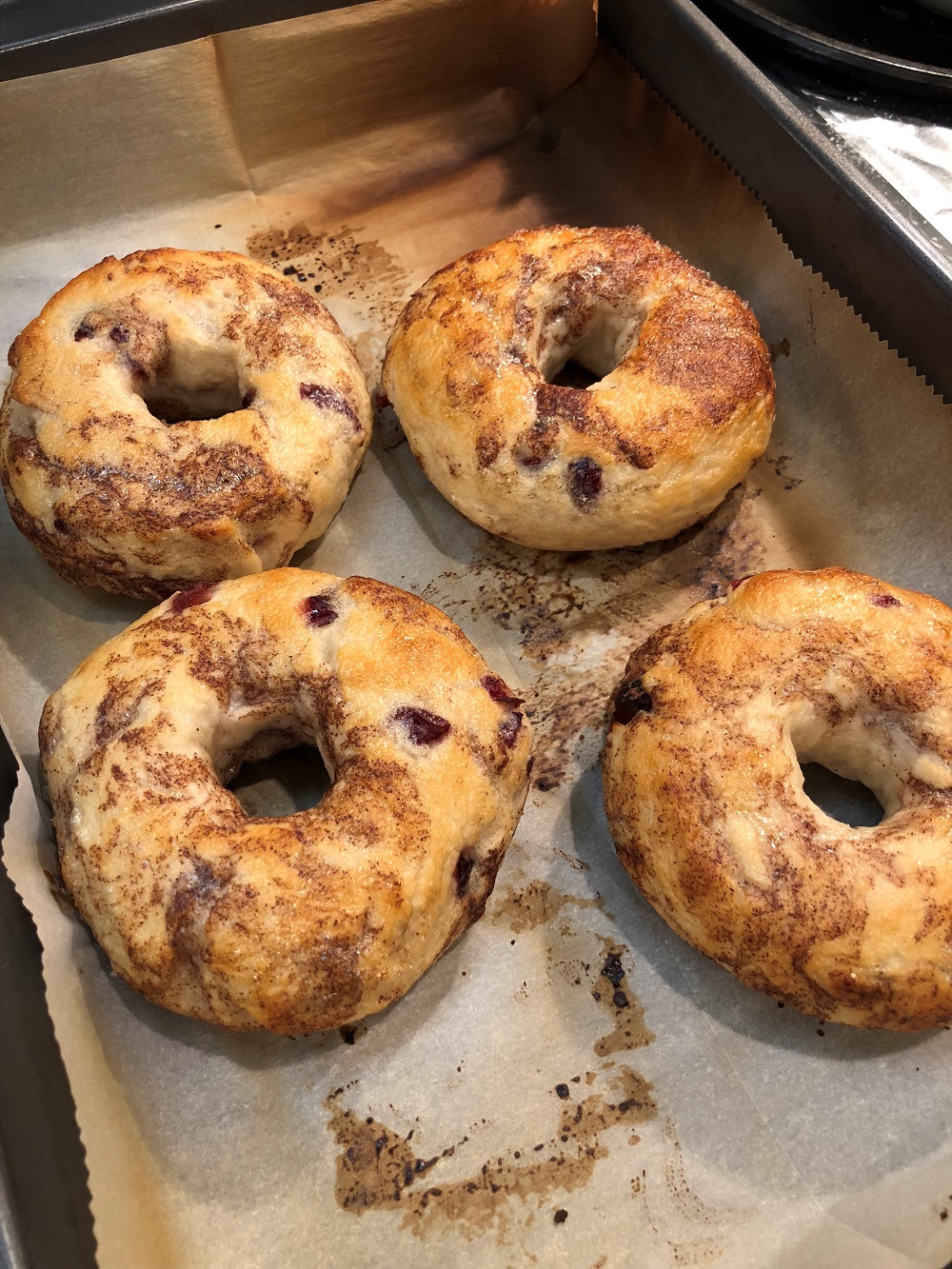 Gluten Free Cinnamon Raisin Bagels
Gluten Free Cinnamon Raisin Bagels
Ingredients
4 cups Cup4Cup Multipurpose Flour - gluten free
1¾ cups warm water, about 110 degrees F.
2¾ teaspoons Red Star Active Dry Yeast - gluten free
2 teaspoons salt
1 teaspoon McCormick Vanilla Extract - gluten free
¾ cup Sun Maid Raisins - gluten free
3 tablespoons granulated sugar
1 teaspoon McCormick Ground Cinnamon - gluten free
1 tablespoon brown sugar
1 egg white
1 tablespoon water
WATER BATH:
8 cups water
¼ cup raw honey - gluten free
Instructions
In a medium bowl, combine warm water and yeast, let it sit for 5 minutes.
In a large bowl of a stand mixer with a dough hook attached, combine flour, salt and brown sugar on medium speed. Slowly drizzle water and yeast mixture and vanilla. Mix for about 8 minutes adding the raisins at the last minute.
Mix granulated sugar and cinnamon in a small bowl.
Sprinkle sugar cinnamon on a dry surface. Shape the dough into a ball by hand and roll over the sugar cinnamon. Knead the dough to pick up all the cinnamon and sugar.
Grease a large bowl and place the dough turning to coat all sides. Cover with plastic wrap and let it sit for 1½ hours until doubled in size.
Line 2 large baking pans with parchment paper.
Combine the water and honey in a large pot and let it boil.
Whisk the egg white and 1 tablespoon water in a small bowl.
Place a wire rack over another pan.
Preheat oven to 425 degrees F.
Gently punch the dough to remove air bubbles and place on a lightly floured surface. Section the dough into 8 equal parts and form into balls. Make a hole in the middle about 1½ inch diameter. Boil the bagels 2 to 3 pieces at a time for about 2 minutes per side then transfer them to the wire rack. Brush with egg wash and place them to the baking pan with parchment paper. Continue until done then bake for 20 to 23 minutes. Best when serve warm. Yum!