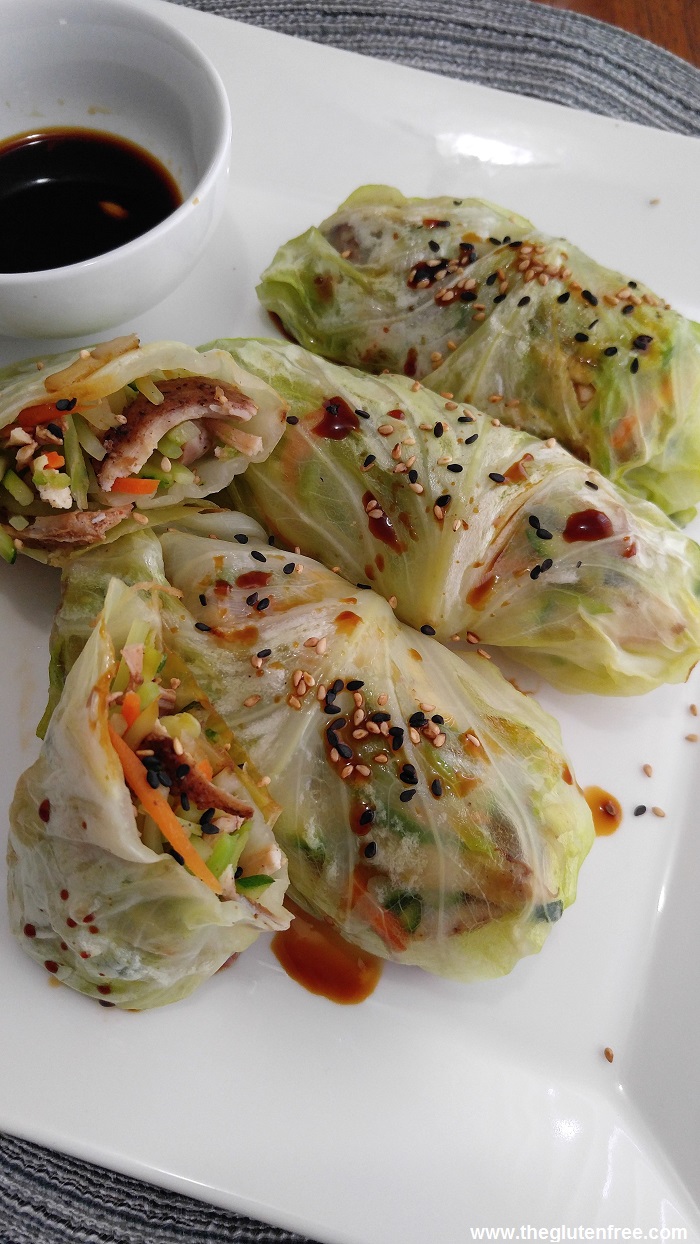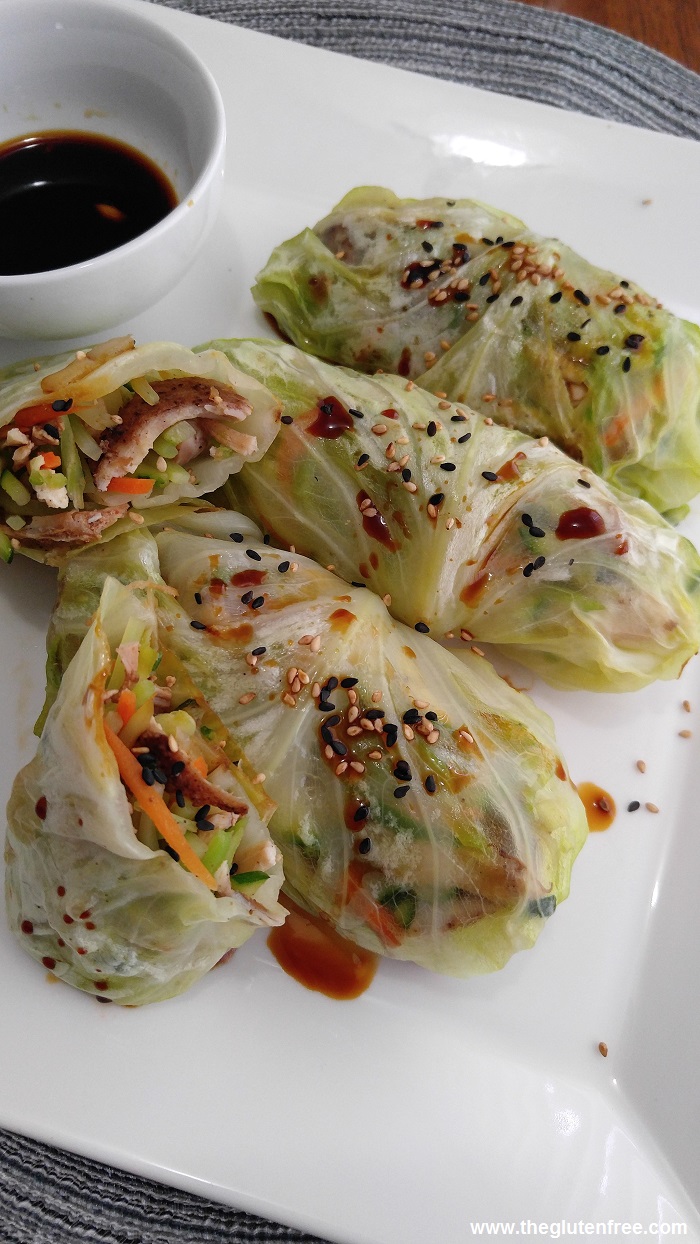 Gluten Free Asian Cabbage Rolls
Gluten Free Asian Cabbage Rolls
Ingredients
1 head cabbage
1 garlic clove, minced
1 teaspoon minced ginger
1 large carrot, thinly sliced or shredded
1 medium zucchini, thinly sliced or shredded
¼ cup chopped green onions
salt and pepper
San J Tamari Soy Sauce - gluten free
1 cup shredded cooked chicken
1 teaspoon sesame oil
sesame seeds for garnish
½ lemon, juiced
olive oil
Instructions
Preheat oven to 400 degrees F.
Bring a big pot of water to a boil. Cut 8 cabbage leaves from the base and carefully peel them off. Boil for 3 minutes then drain and rinse with cold water. Dry them with paper towels.
Heat a medium pan to medium heat. Add 1 tablespoon olive oil then add the garlic and ginger. Saute for 30 seconds then add chicken, sesame oil and vegetables. Season with salt and pepper. Cook for 3 minutes.
Lay leaves on a flat surface and add vegetables. Slowly roll the cabbage up folding the ends inward. Place the cabbage rolls on a lightly greased baking pan, brush some olive oil on and bake for 20 minutes. Serve with dipping soy sauce with lemon juice. Yum!