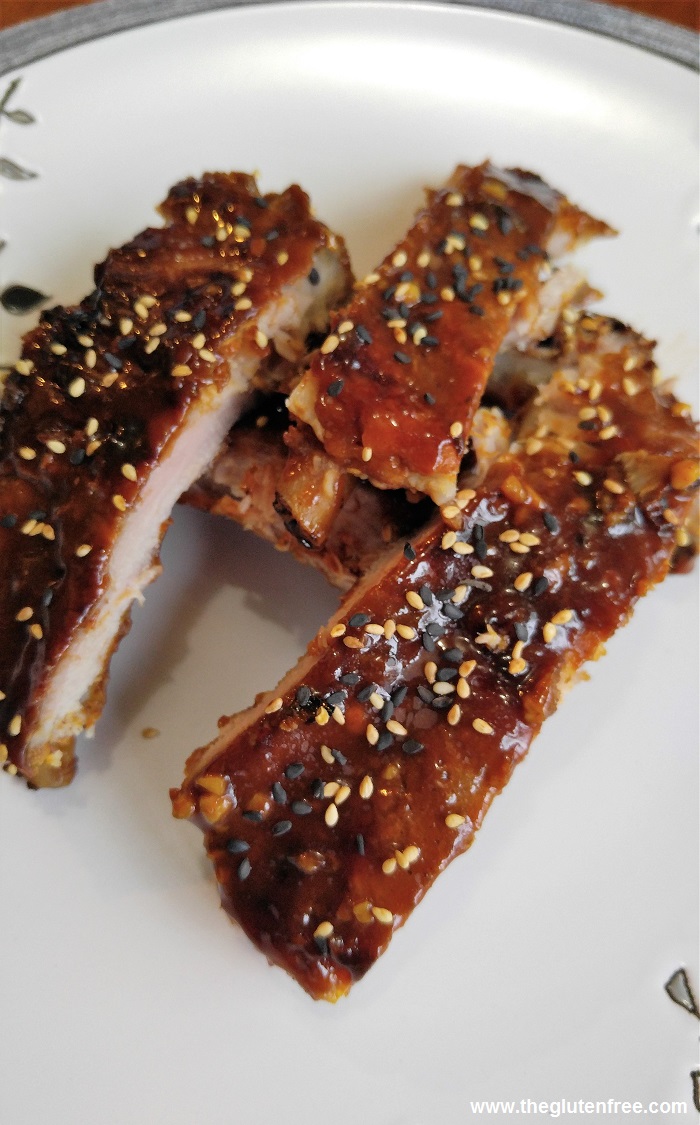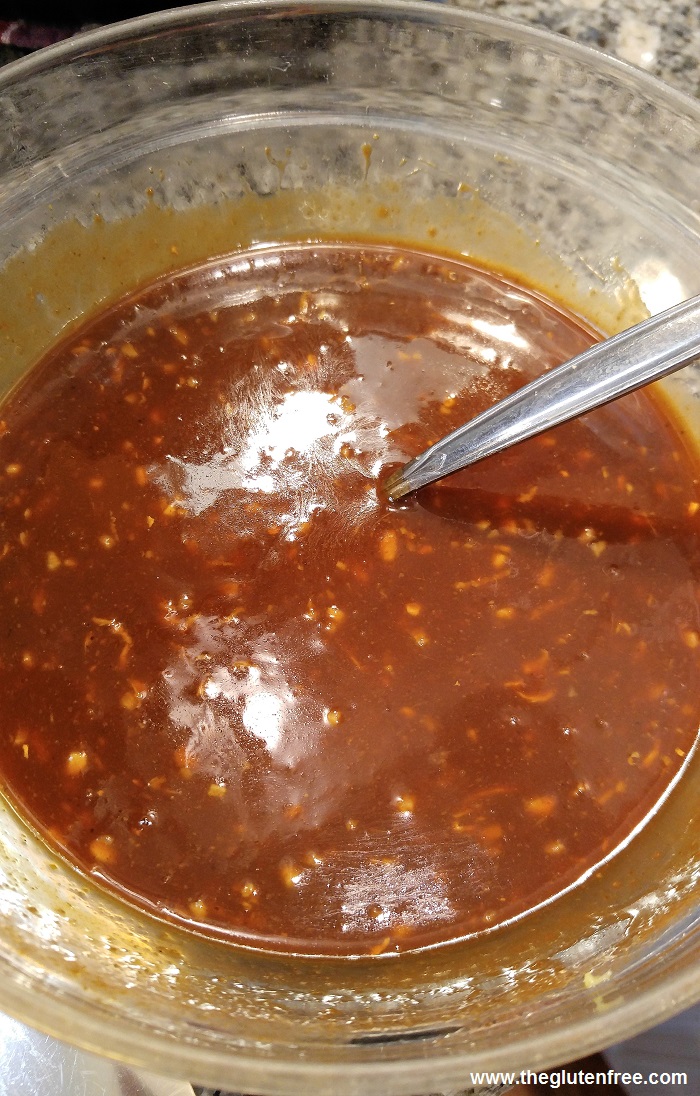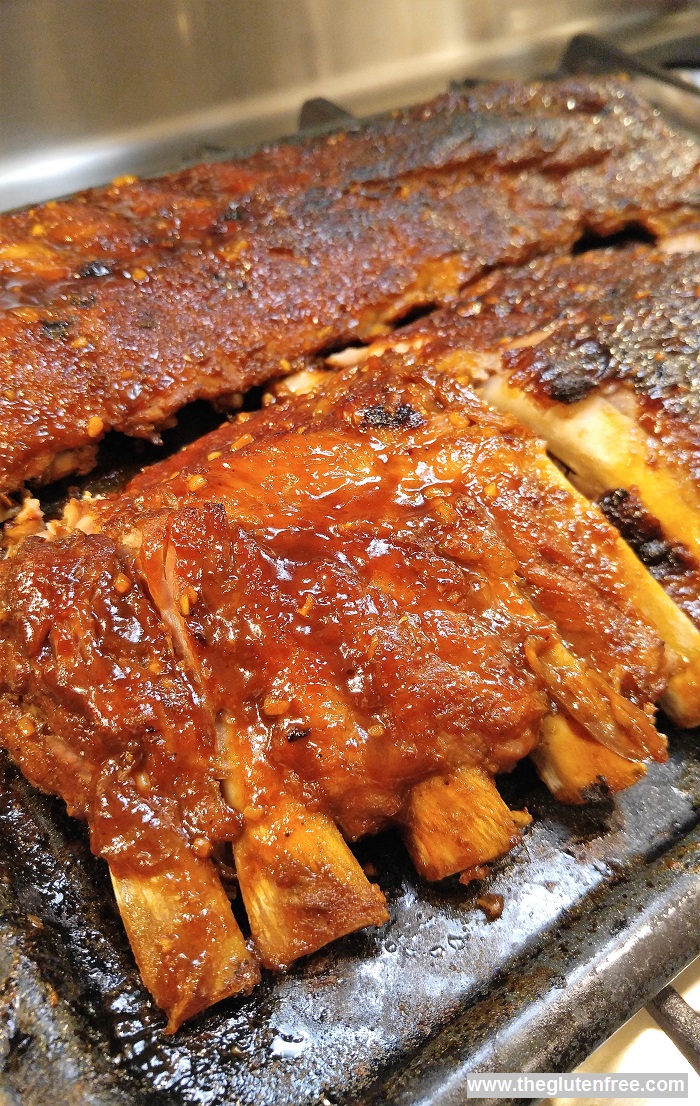 Gluten Free Spicy Hunan Ribs
Gluten Free Spicy Hunan Ribs
Ingredients
2 full racks baby back ribs, membrane removed
2 bottles of Wok Mei Hoisin Sauce - gluten free
½ cup Frank's Redhot Original Cayenne Pepper Sauce - gluten free
¼ cup Tamari Soy Sauce - gluten free
3 tablespoons brown sugar
2 tablespoons sesame oil
2 tablespoons fresh grated ginger
2 tablespoons minced garlic
sesame seeds for garnish
Instructions
Remove membrane from the ribs then wash and pat dry with paper towels.
In a medium bowl, combine the hot sauce, hoisin sauce, soy sauce, sesame oil, ginger, garlic and brown sugar.
Place the ribs in a large resealable plastic bag. Add 1½ cups of the sauce mixture over the ribs. Gently massage the ribs to coat. Marinate in the fridge for at least 3 hours or overnight. Reserve the remaining sauce for basting.
Preheat oven to 250 degrees F.
Place ribs on a grill pan. Discard the marinade sauce. Cover with foil and bake for 2½ hours to 3 hours. Remove the foil and baste with the remaining sauce. Broil for few minutes until sauce is bubbly then baste the other side as well. Garnish with sesame seeds. Done!