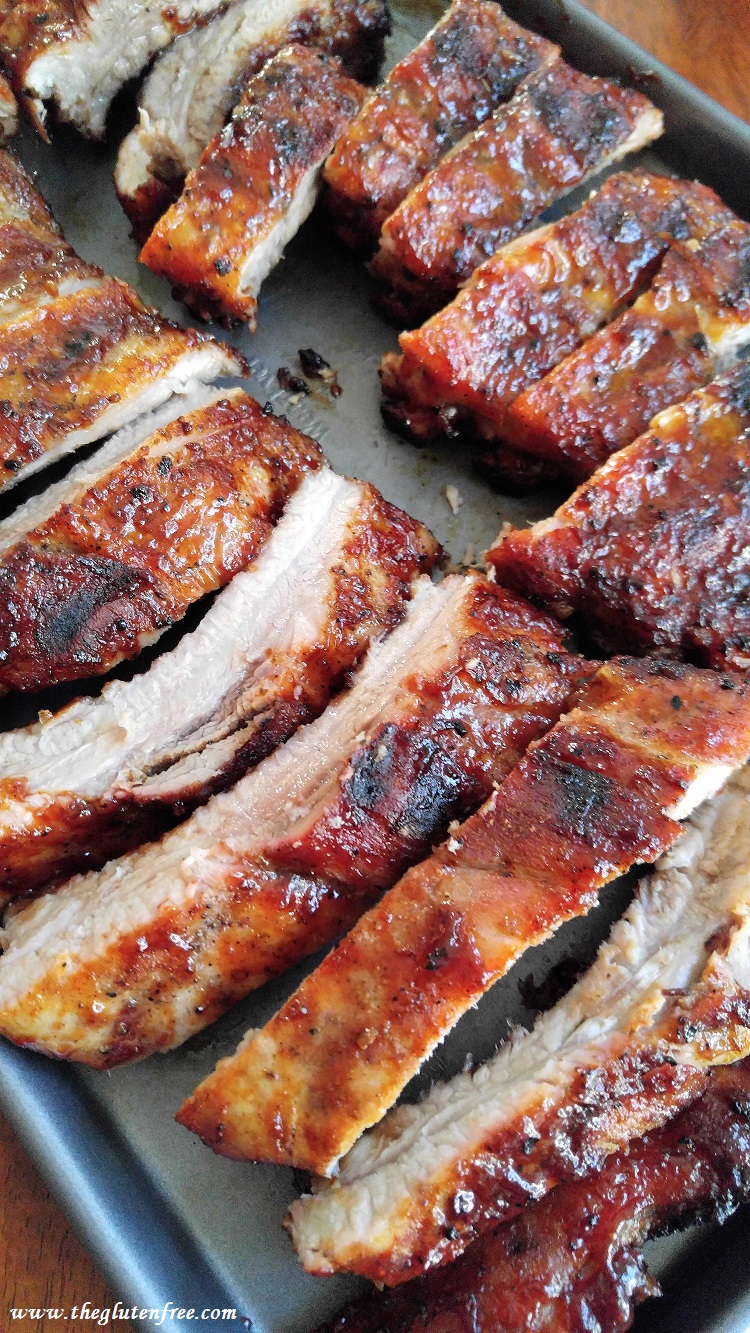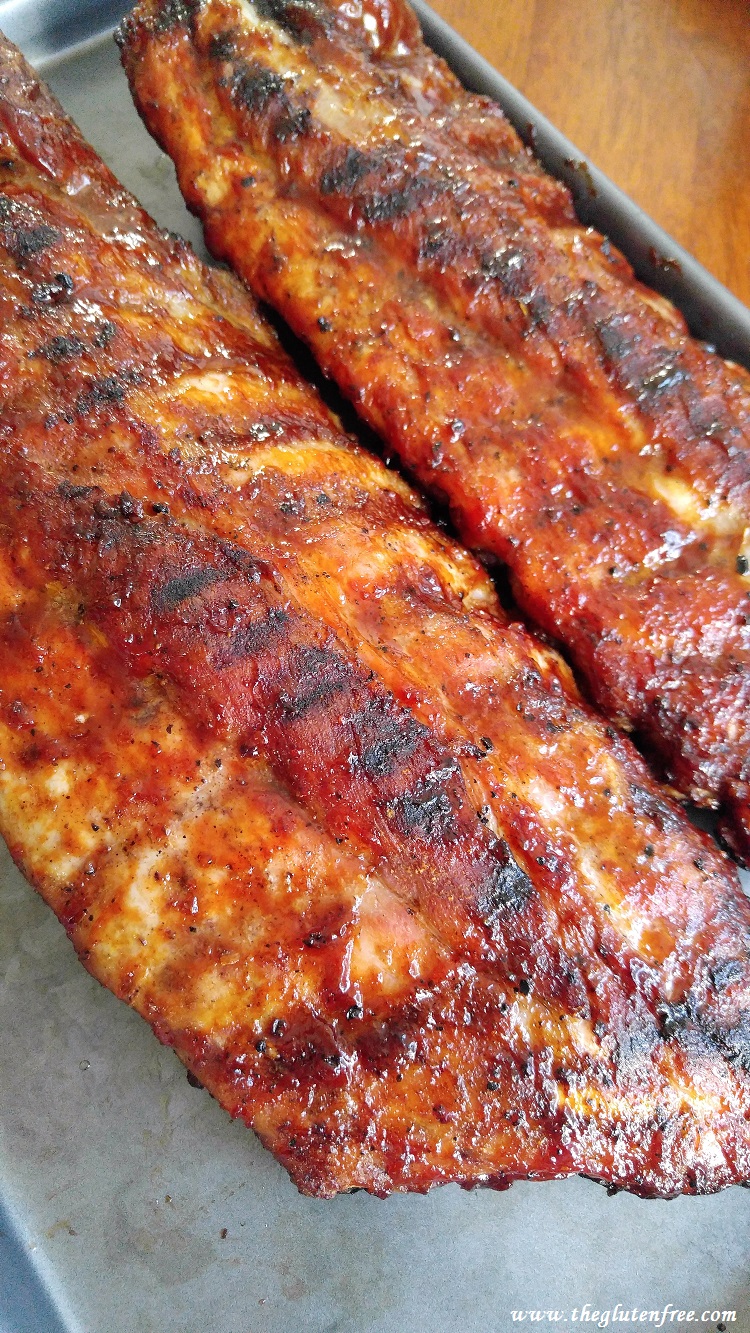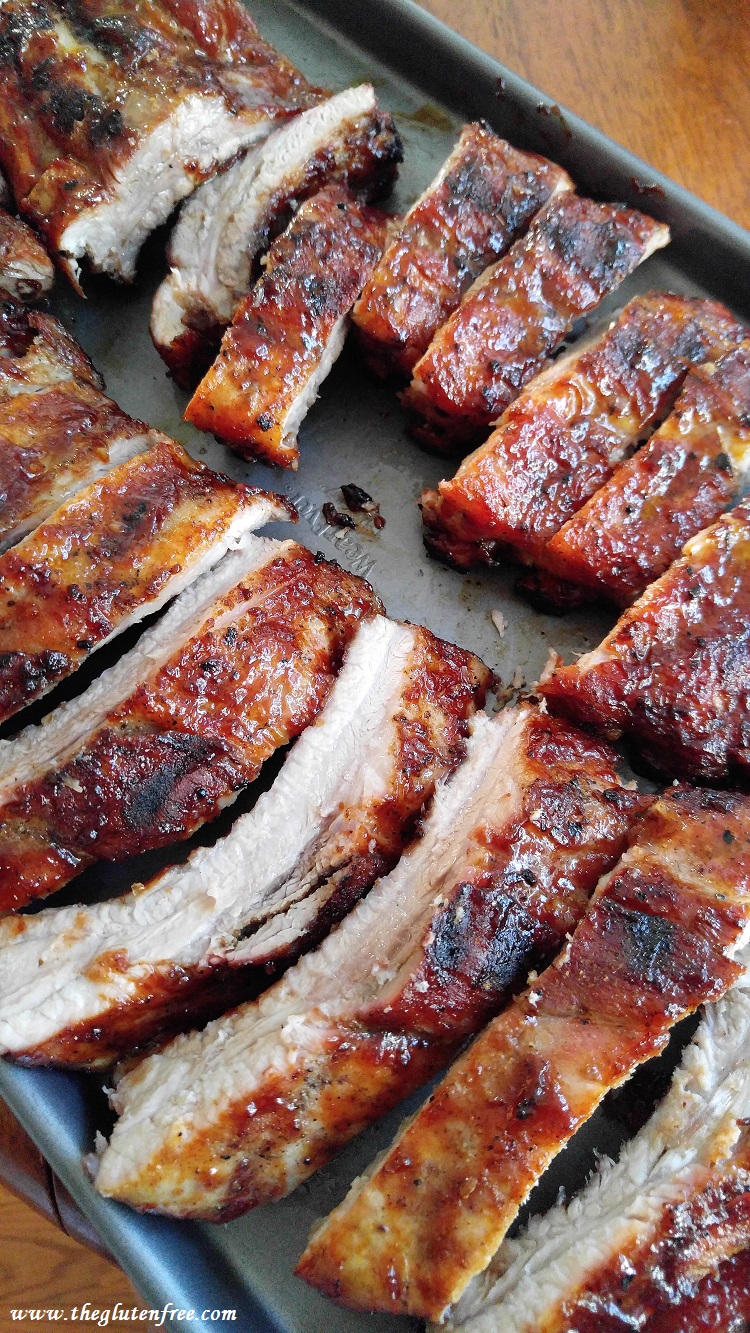 Gluten Free Classic BBQ Baby Back Ribs
Gluten Free Classic BBQ Baby Back Ribs
Ingredients
2 racks baby back ribs
Sweet Baby Ray's BBQ Sauce - gluten free
1 tablespoon McCormick Ground Paprika - gluten free
2 teaspoons McCormick Garlic Powder - gluten free
2 teaspoons Spicely Organic Chili Powder Seasoning - gluten free
1 teaspoon freshly ground black pepper
1 teaspoon McCormick Ground Cumin - gluten free
1 tablespoon kosher salt
Instructions
Remove membrane from the ribs and pat dry. In a small bowl, combine the salt, pepper, paprika, chili powder, garlic powder and cumin. Gently rub the seasoning on both sides of the ribs, and wrap them on 2 layers of heavy duty aluminum foil. Let it sit for about 30 minutes to 4 hours in the fridge.
When ready to cook, take the ribs out of the fridge and let it sit in room temperature for 30 minutes before cooking.Preheat oven to 300 degrees F. Place the ribs on a large rimmed baking dish. Bake for 1 and 15 minutes. Remove from the foil and brush generously with bbq sauce.
Preheat grill to medium high heat and grill the ribs for about 15 to 20 minutes per side brushing with more bbq sauce. Serve with your favorite side dish.