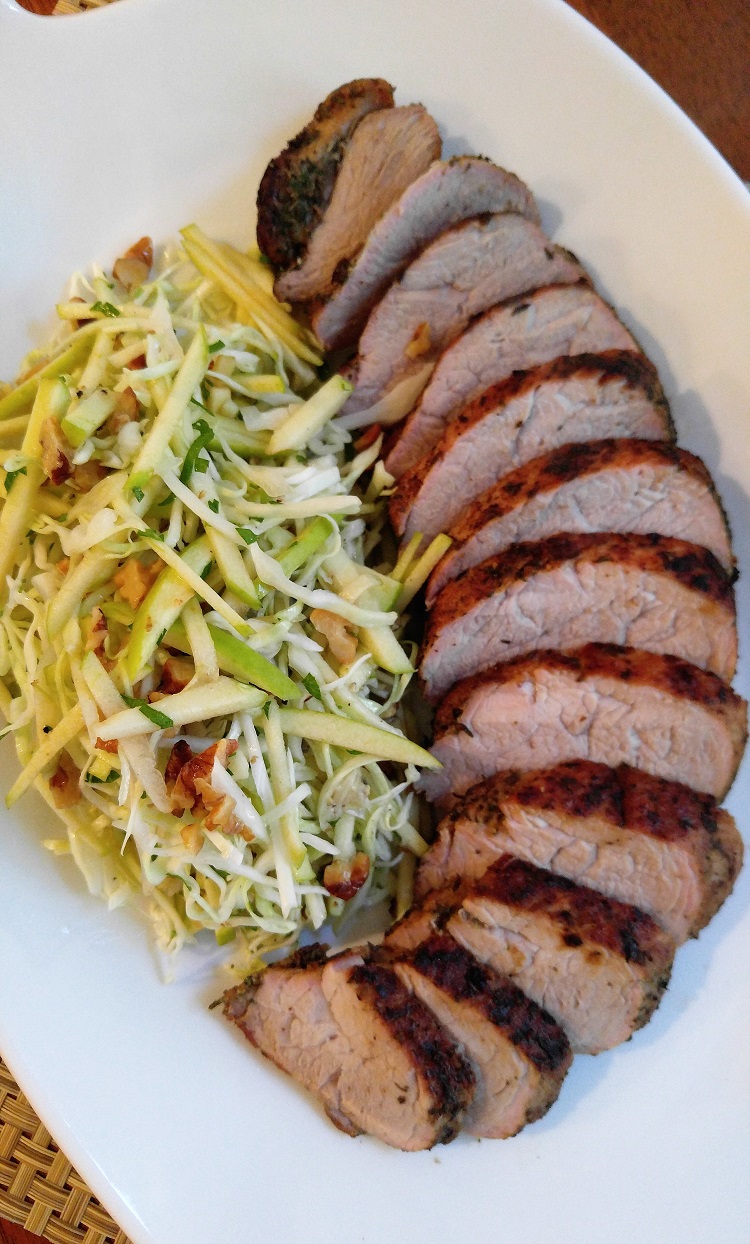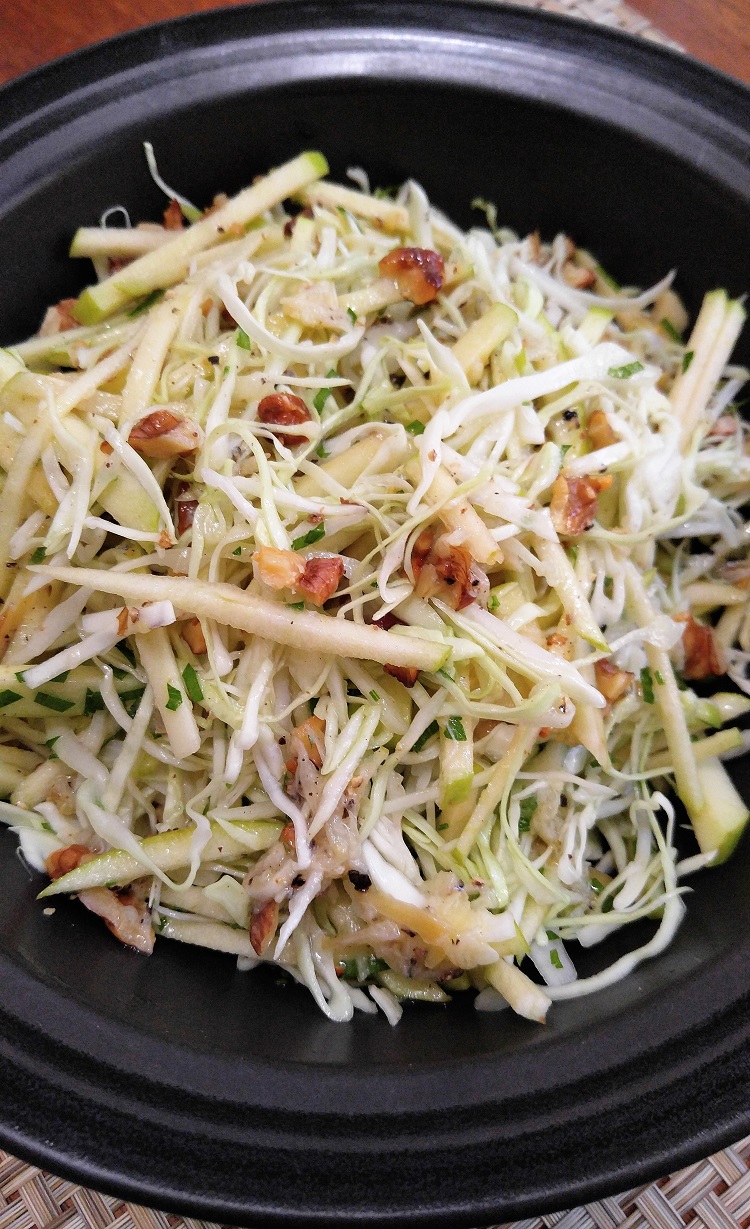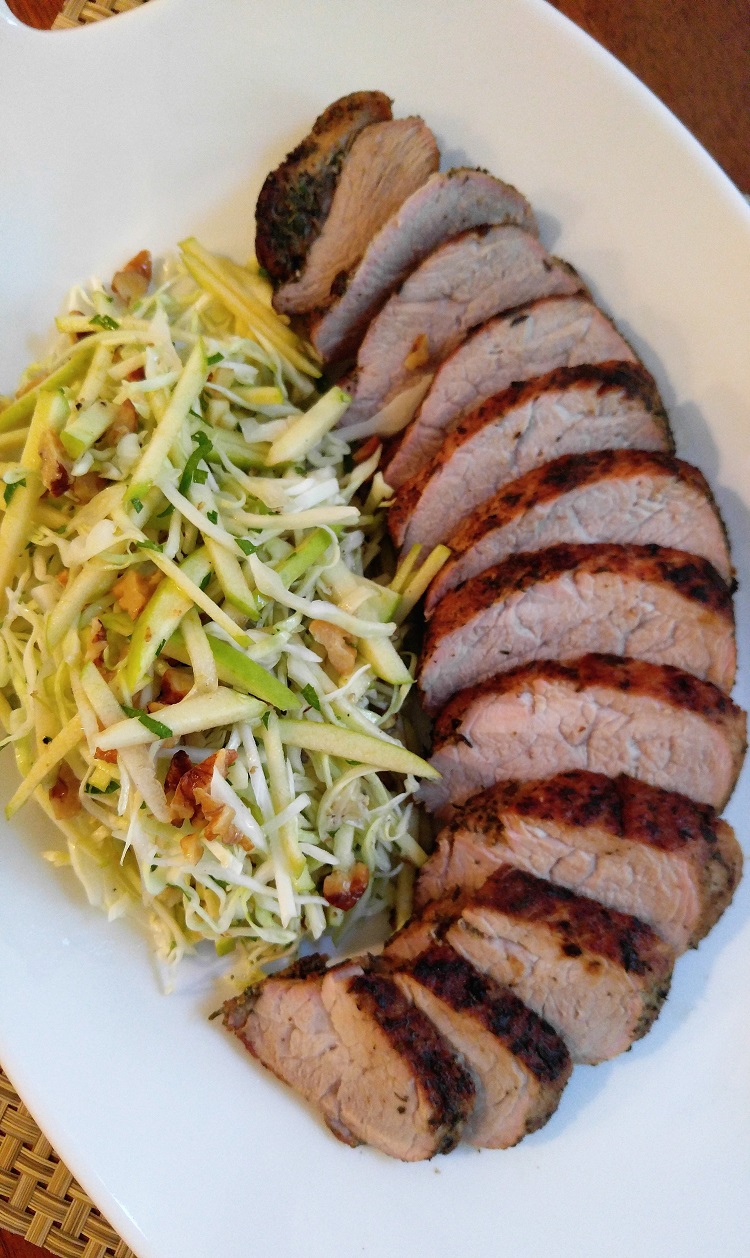 Gluten Free Pork Tenderloin with Apple Salad
Gluten Free Pork Tenderloin with Apple Salad
Ingredients
2 pork tenderloins
1 teaspoon McCormick ground cumin - gluten free
1 teaspoon McCormick ground garlic - gluten free
1 teaspoon McCormick ground coriander - gluten free
3 tablespoons fresh oregano - minced
salt and pepper
olive oil
SALAD
1 granny smith apple, julienne
1 cup shredded green cabbage
1 lemon, juiced
⅓ cup walnuts, toasted and chopped
¼ cup grapeseed oil - naturally gluten free
olive oil
1 teaspoon sugar
3 garlic cloves, roasted
salt and pepper
Instructions
Pat dry the tenderloin and place in a large bowl.
Combine all the seasoning and season the pork on all sides. Cover and marinate for 3 hours in the fridge.
Preheat oven to 450 degrees F.
Heat an oven proof pan to medium high heat then add a splash of olive oil. Sear the tenderloins on all sides for 10 minutes. Transfer tenderloins into the oven and roast for 20 minutes. Let stand for 5 minutes before slicing.
Meanwhile, wrap the garlic cloves in a aluminum foil and roast for 30 minutes. When done squeeze out the roasted garlic and mash with a fork. Combine all the other salad ingredients in a large bowl. In another small bowl, whisk together the lemon juice, grapeseed oil, sugar, roasted garlic, splash of olive oil and season with salt and pepper. Top salad with roasted walnuts. Serve tenderloins with the apple-cabbage salad.