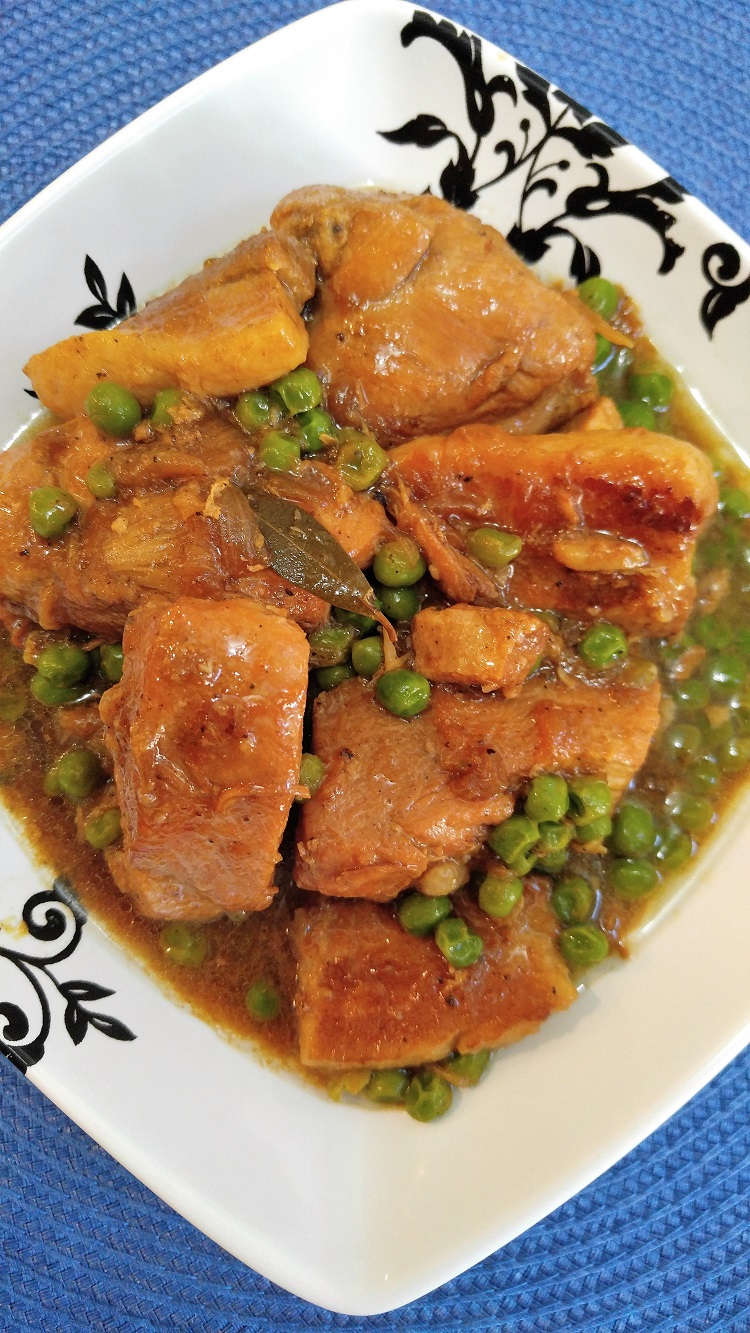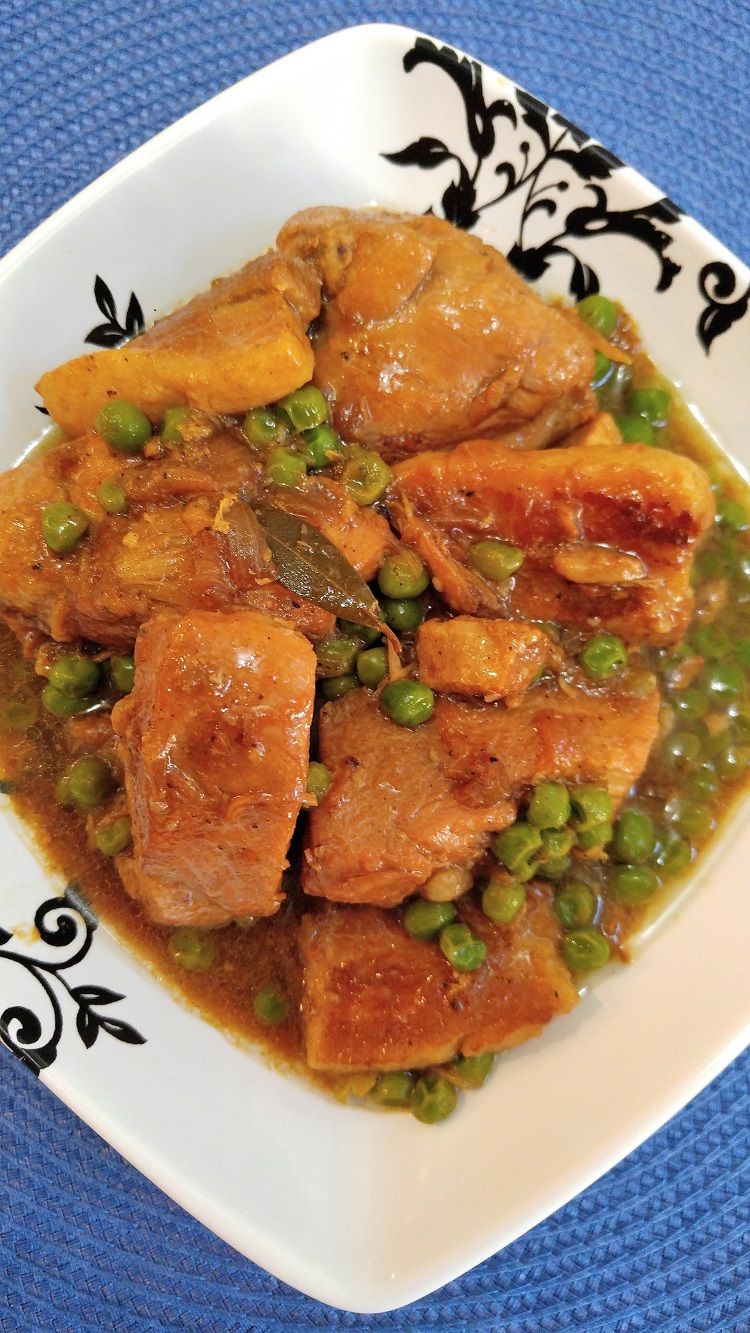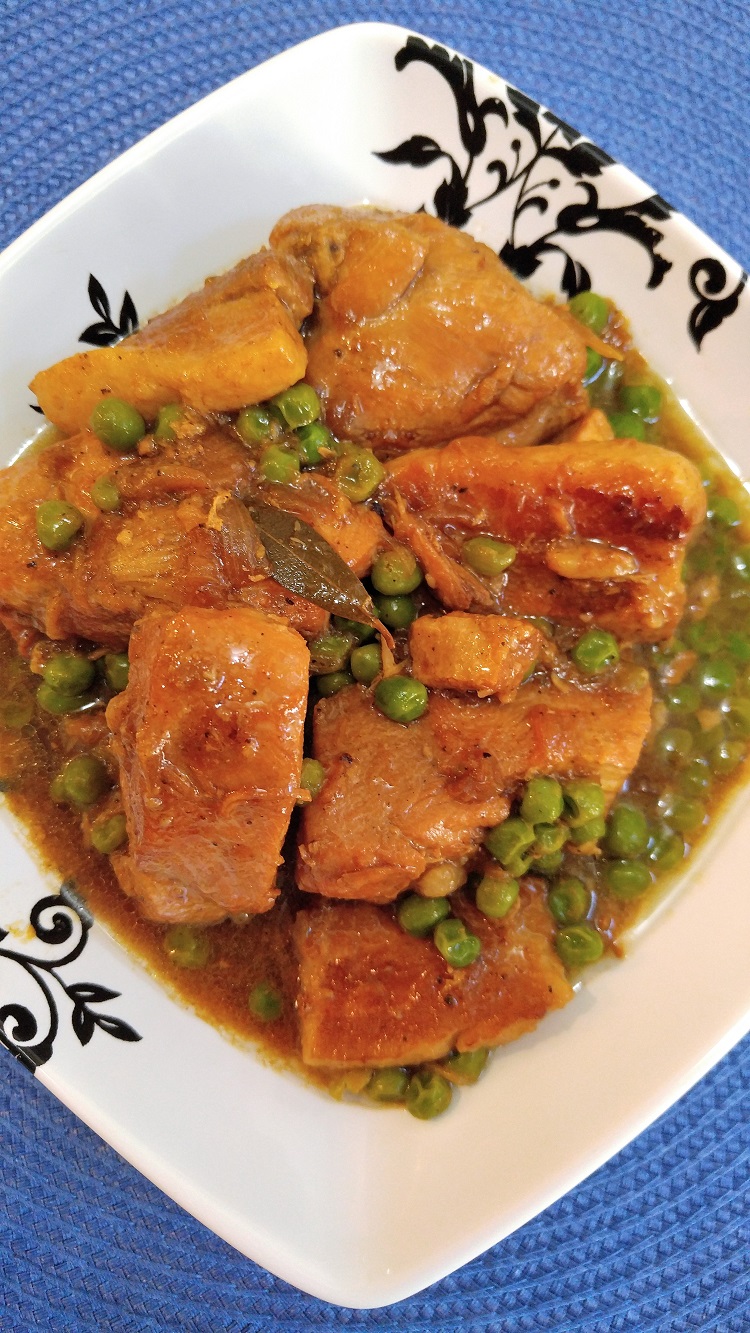 Gluten Free Chicken and Pork Asian Stew
Gluten Free Chicken and Pork Asian Stew
Ingredients
1½ pounds pork belly, cut into big chunks
1½ pounds chicken breast or thighs, cut into big chunks
1 head garlic, peeled and crushed
1 large onion, sliced
1 lemon, juiced
5 bay leaves
⅓ cup San J Soy Sauce - gluten free
salt and pepper
1 tablespoon vegetable oil
1 cup water
½ cup frozen green peas
Instructions
Boil the pork for few minutes and drain. Season pork and chicken with salt and pepper.
Heat a Dutch oven to medium high heat and add oil. Saute garlic and onion until soft. Remove onion and garlic to a plate. Brown the pork and chicken about 7 to 8 minutes then return the onion and stir. Add the soy sauce, bay leaves, lemon juice, water and season with salt and pepper.
Simmer for 1½ hours until tender and sauce thickened. Add the green peas at the end and simmer for 3 to 5 minutes more.
Serve with rice.