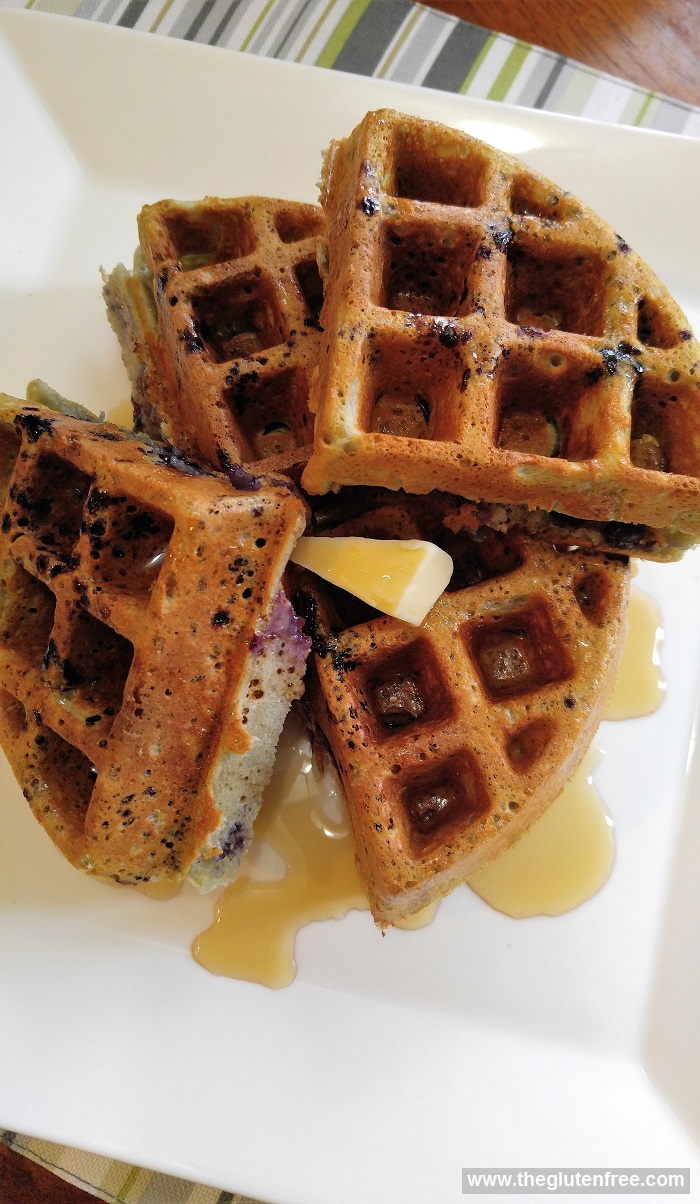 Gluten Free Blueberry Waffles
Gluten Free Blueberry Waffles
Ingredients
2 cups Red Bob's Mill All Purpose Flour - gluten free
3 large eggs, separated
1 cup frozen wild blueberries
¼ cup melted butter
½ teaspoon salt
3 tablespoons sugar
1⅔ cups milk
2¼ teaspoons Clabber Girl Baking Soda - gluten free
Instructions
Combine flour, baking soda, sugar and salt in a large bowl. In another bowl, whisk together the butter, milk, and egg yolks. Stir in the dry ingredients until lumps are gone then add the blueberries.
In another bowl, beat the egg whites until foamy then add to the batter.
Use a waffles maker. Follow the directions on making waffles. Serve with maple syrup. Yum!