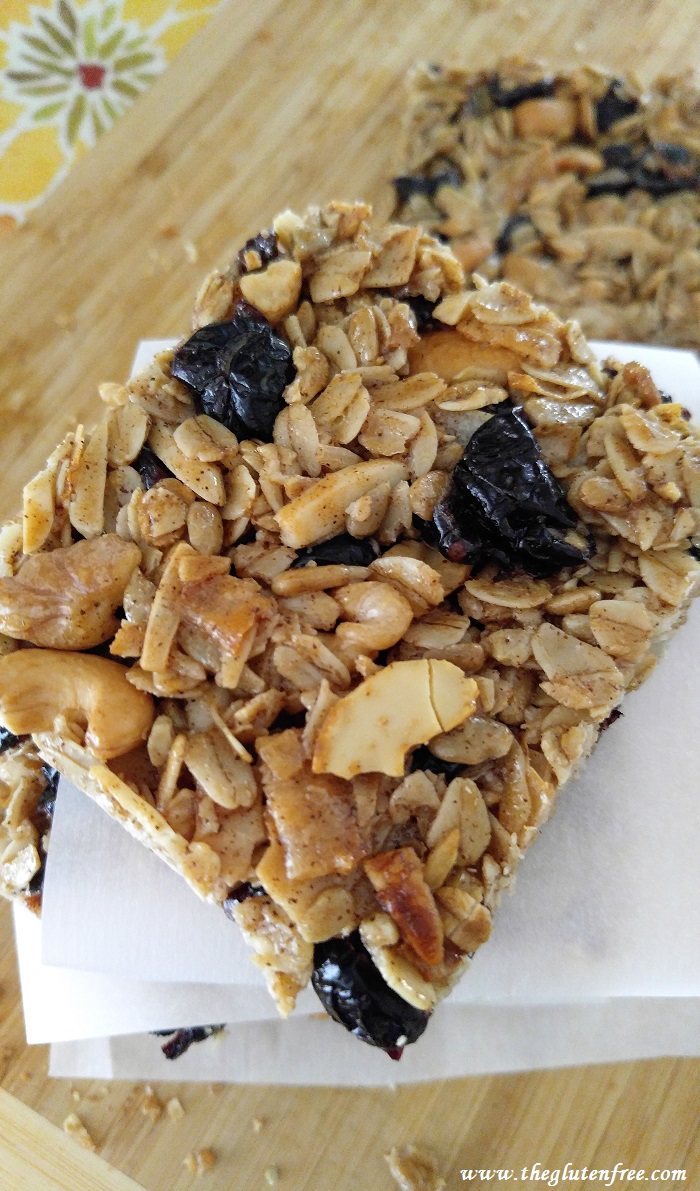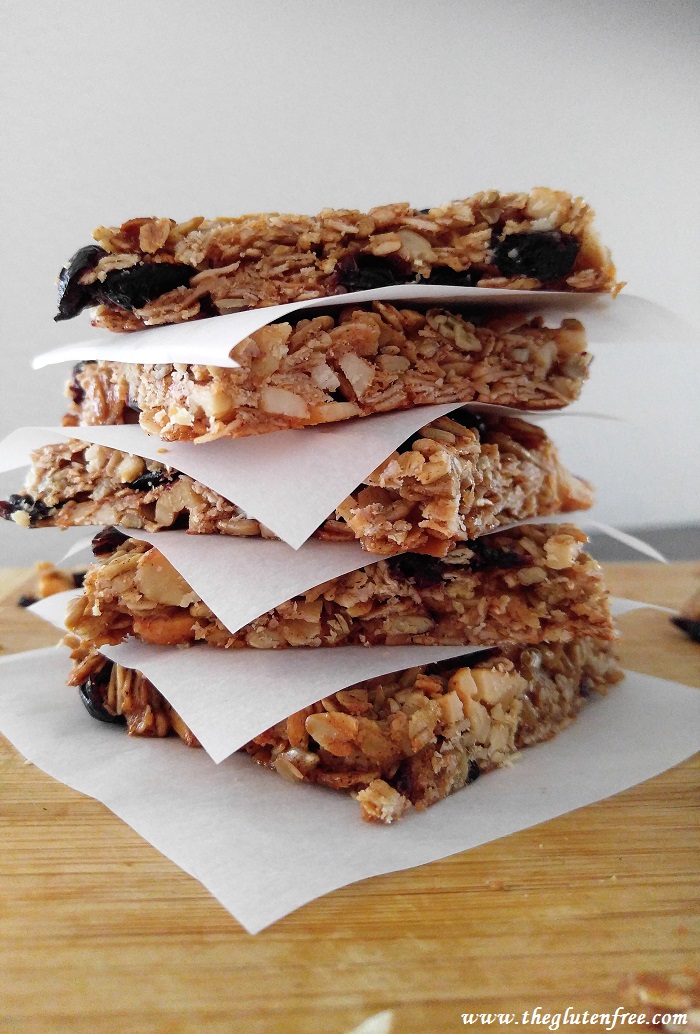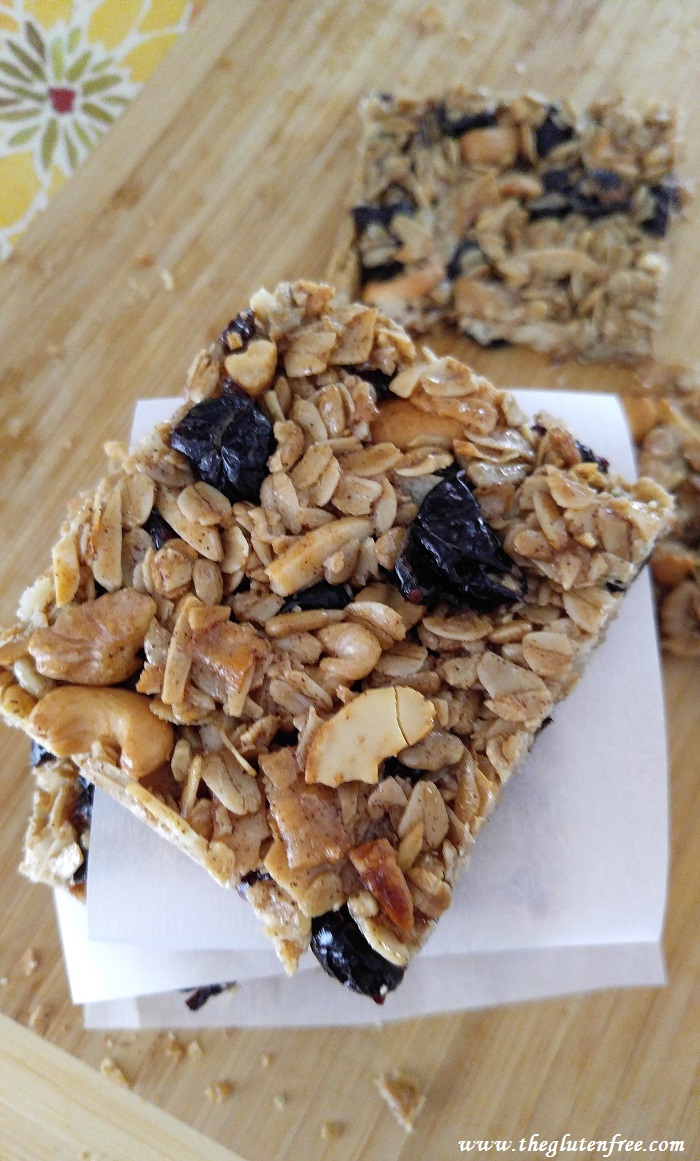 Gluten Free Granola Bars
Gluten Free Granola Bars
Ingredients
butter
2 cups Gluten Free Old Fashioned Rolled Oats (Bob's Red Mill)
1 cup Ocean Spray Craisins - gluten free
1 cup Simple Truth Unsweetened Coconut Chips - gluten free
½ cup roasted Sunflower Kernels
½ cup sliced almonds
1 cup cashews (Yumnuts Naturals Flavor Roasted Cashews, Touch of Honey are g-free
½ cup walnuts
1 tablespoon McCormick ground cinnamon gluten free
½ cup brown sugar
⅓ cup Organic Non GMO Coconut Oil
½ of (14 ounce) can sweetened condensed milk ( All varieties are Gluten Free) I used Carnation.
Instructions
Butter a large rimmed baking sheet.
Preheat oven to 325.
Mix all the ingredients in a large bowl.
Spread evenly on the baking sheet and bake for 25 to 30 mins. or until golden.
Check often so it doesn't burn. Let it cool completely before slicing.
Notes
You can use the whole 14 oz. can Condensed Milk if you want a little bit more sweeter.
After cooking while it's still hot gently press the granola with a spoon or spatula.