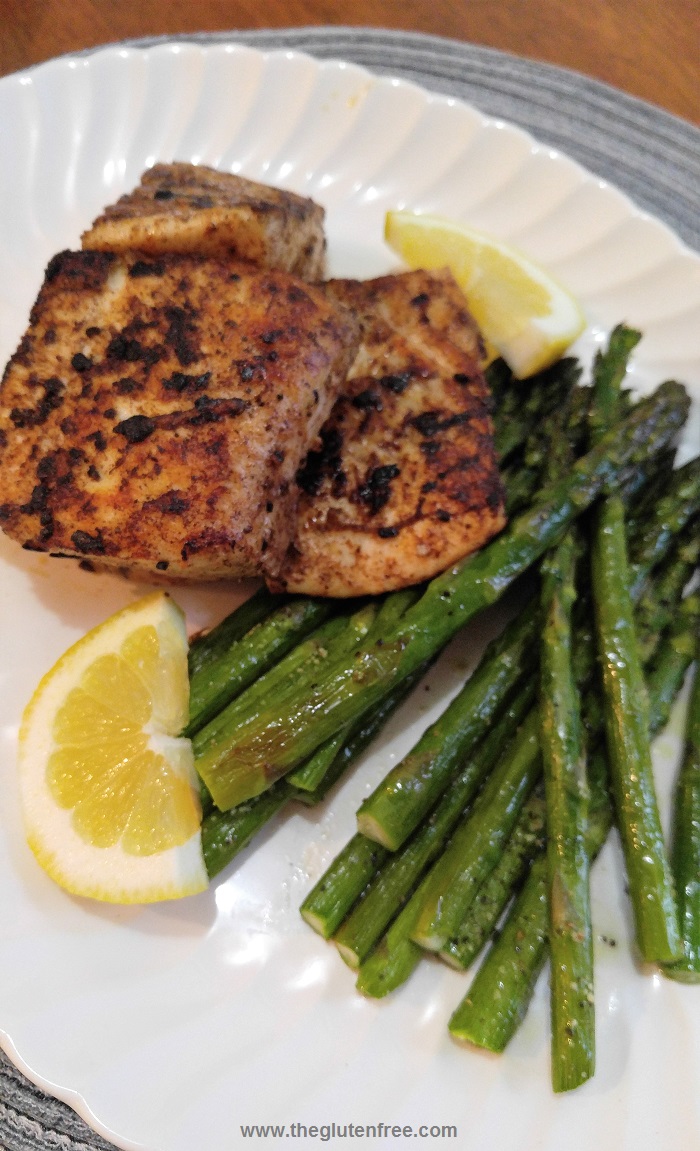 Gluten Free Blackened Halibut
Gluten Free Blackened Halibut
Ingredients
2 to 3 pounds halibut, cut into serving sizes
olive oil
3 garlic cloves, minced
½ teaspoon Badia ground cloves - gluten free
1 teaspoon McCormick Chili Powder - gluten free
1 teaspoon Badia Ground Allspice - gluten free
½ lemon juice
canola oil
2 teaspoons lemon zest
salt and pepper
Instructions
Pat dry the halibut fillets then drizzle some olive oil. Season with salt, pepper, garlic, lemon juice, lemon zest, allspice, chili powder and ground cloves.
Marinate for 15 minutes.
Heat a nonstick pan to medium heat. Add a splash of canola oil the cook the fish about 3 to 4 minutes per side depending on thickness.
Serve with roasted asparagus.