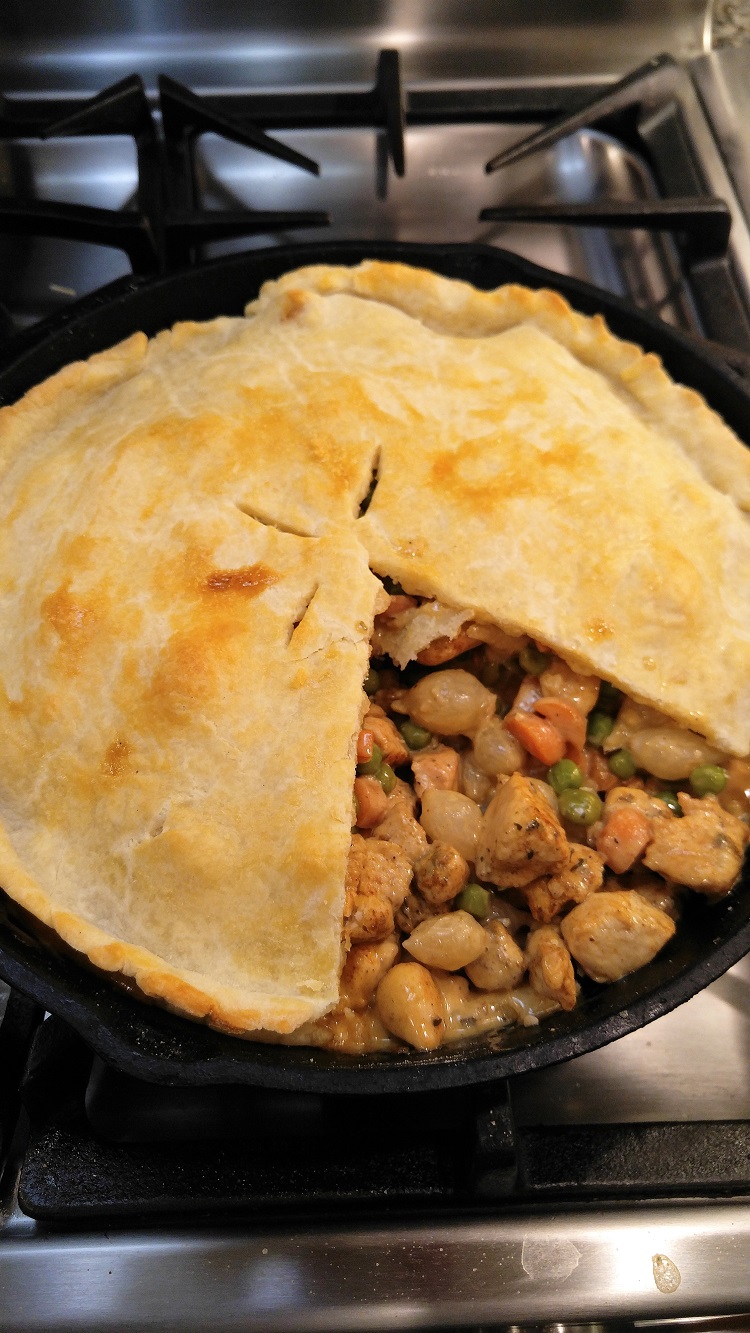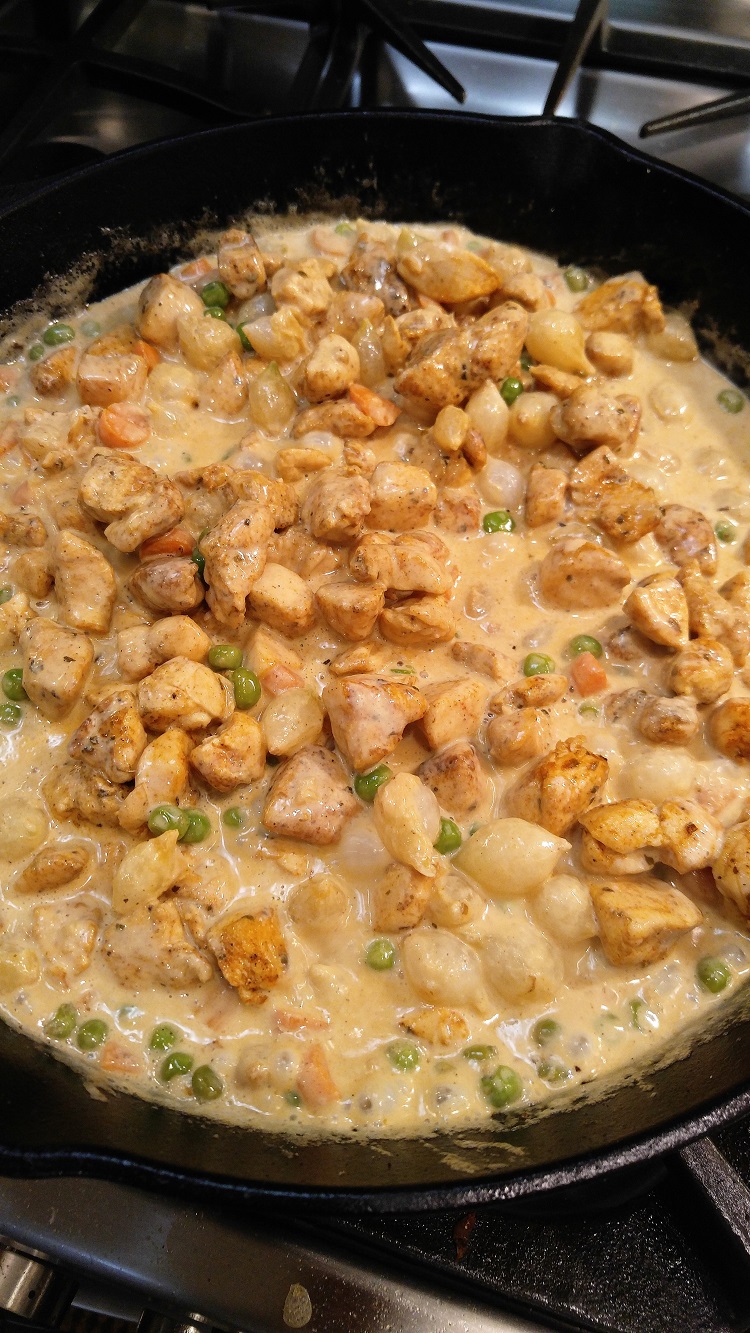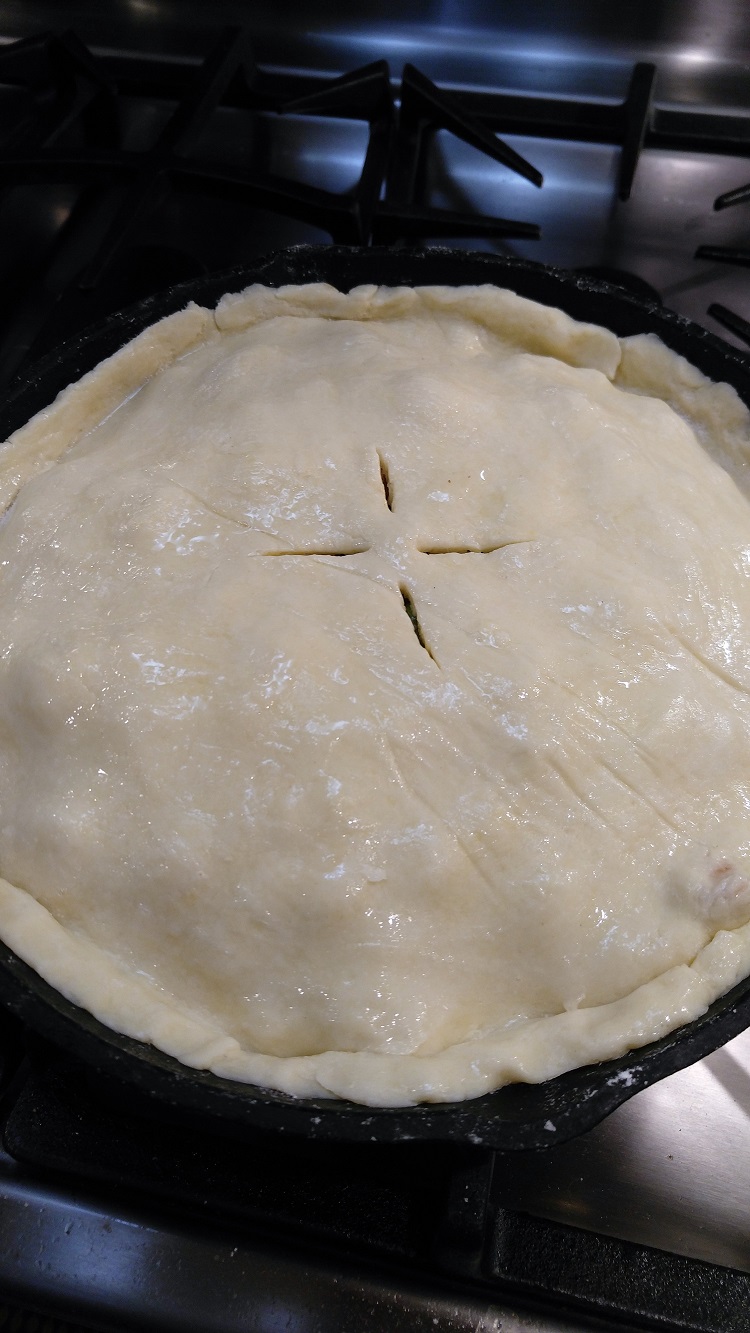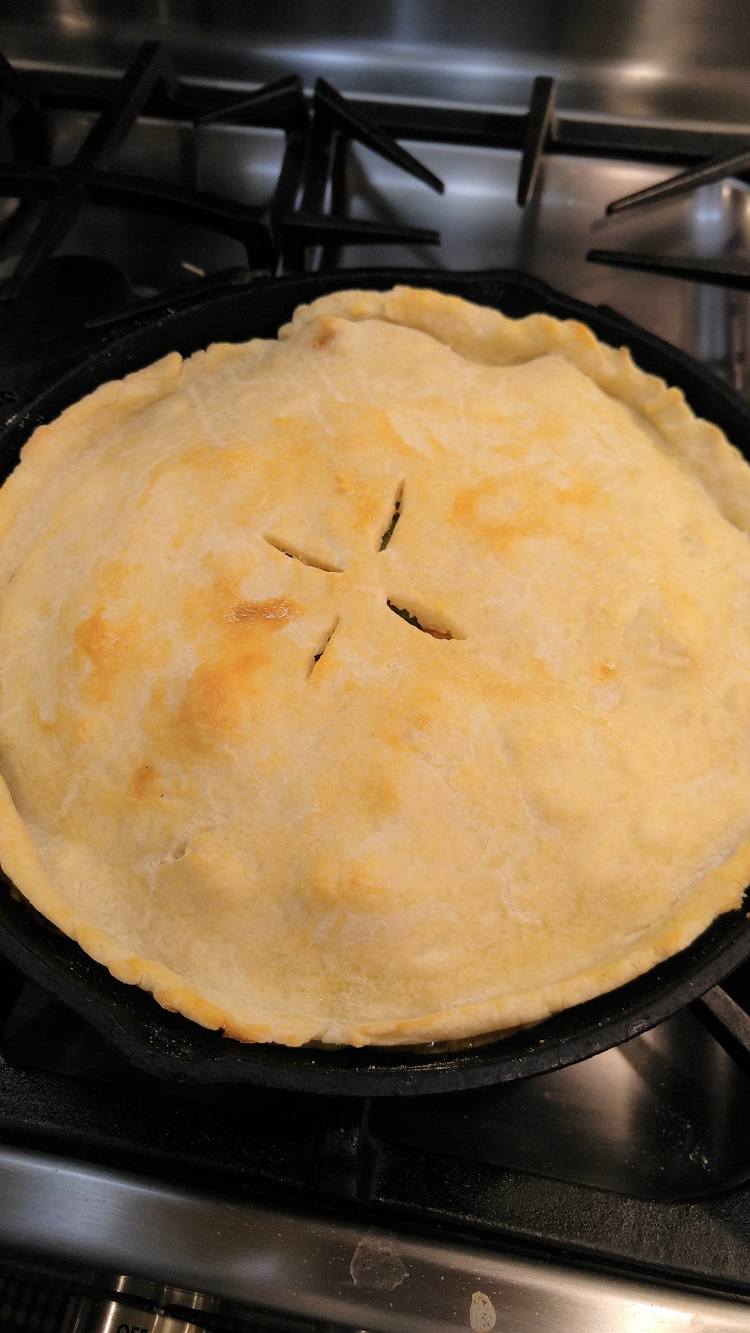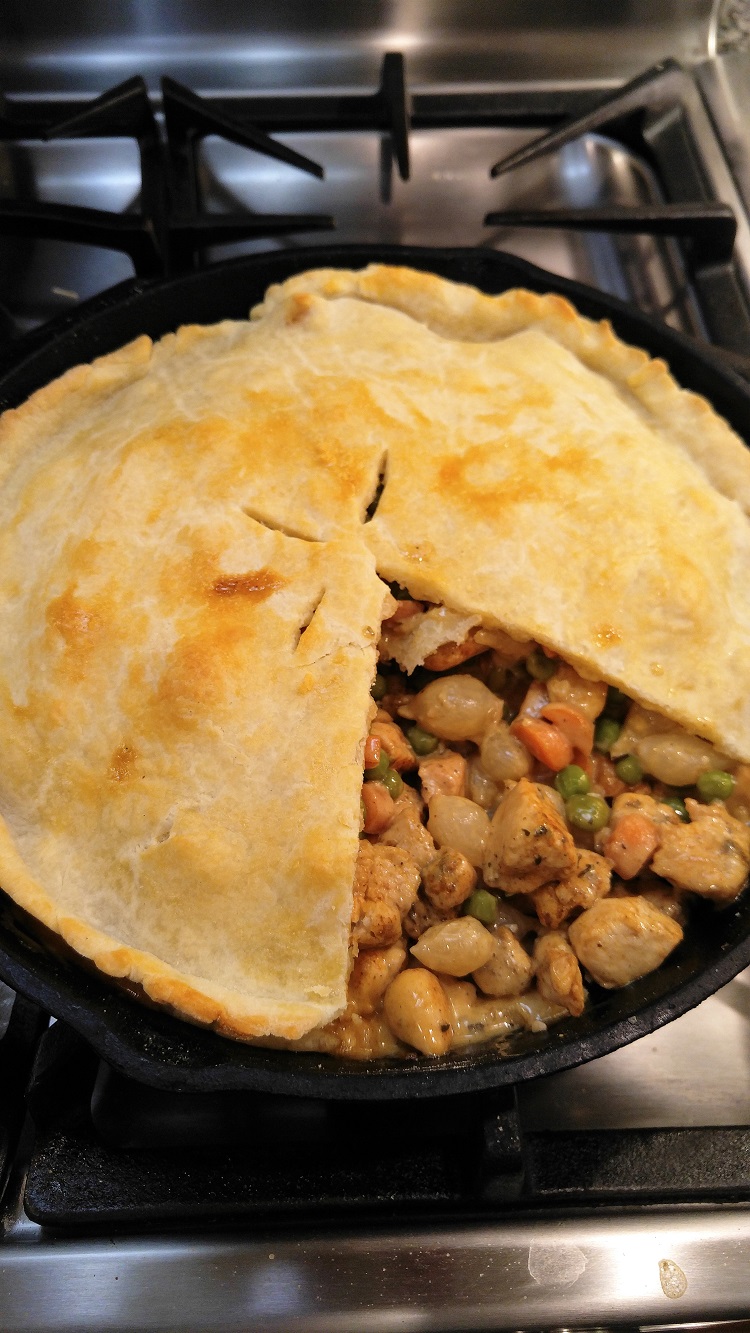 Recommended Products: 
Gluten Free Easy Chicken Pot Pie
Gluten Free Chicken Pot Pie
Ingredients
1½ pounds chicken tenders, diced
½ teaspoon McCormick ground sage - gluten free
½ teaspoon McCormick Paprika - gluten free
¼ teaspoon dried oregano
olive oil
1 cup frozen pearl onions
½ cup frozen peas
½ cup diced carrots
2 cloves garlic, minced
2 tablespoons Cup4Cup Multipurpose Flour - gluten free
1½ cups Pacific Organic Chicken Stock - gluten free
1 cup heavy cream
1 egg, beaten
PIE CRUST MAKES 2
2 cups Cup4Cup Multipurpose Flour - gluten free
1 stick butter or 8 tablespoons, chilled then grated
1 egg, beaten
½ teaspoon salt
7 to 8 tablespoons iced water
extra flour for dusting
Instructions
PIE CRUST:
Combine the flour, butter and salt in a large bowl. Incorporate the ingredients by hand then add the egg. Gently stir until mixture becomes crumbly. Then add the iced water and gently knead the dough. Shape the dough into a ball and cut in half.
Place a large enough parchment paper on a working surface or table and sprinkle with flour. Use a rolling pin to shape the dough sprinkling more flour if necessary. You can make the dough slightly bigger than the pan. Cover with another parchment paper. Set aside. You can save and freeze the other for later.
FILLING:
Preheat oven to 400 degrees F.
Season chicken with paprika, sage, salt and pepper. Heat a 10 inch cast iron pan to medium high heat and add a splash of olive oil. Cook the chicken until done about 3 minutes then transfer to a plate. Add more olive oil to the pan and saute the onions, garlic, carrots and green peas about 5 minutes. Season with salt and pepper. Sprinkle 2 tablespoons flour and stir. Add the chicken stock and let simmer until thickened. Then add the heavy cream. Season with salt is necessary. Return the chicken to the pan and cook for 1 or 2 more minutes.
Gently place the pie crust on top of the filling. Tuck in excess pie edges into the pan. Brush the top with egg wash and gently cut 3 to 4 vents on the crust. Bake for 20 to 25 minutes or until the crust is golden brown. Serve
Notes
You can also make a double crust chicken pot pie. Simply brush the bottom and sides of the pan with vegetable oil and firmly fit the crust.