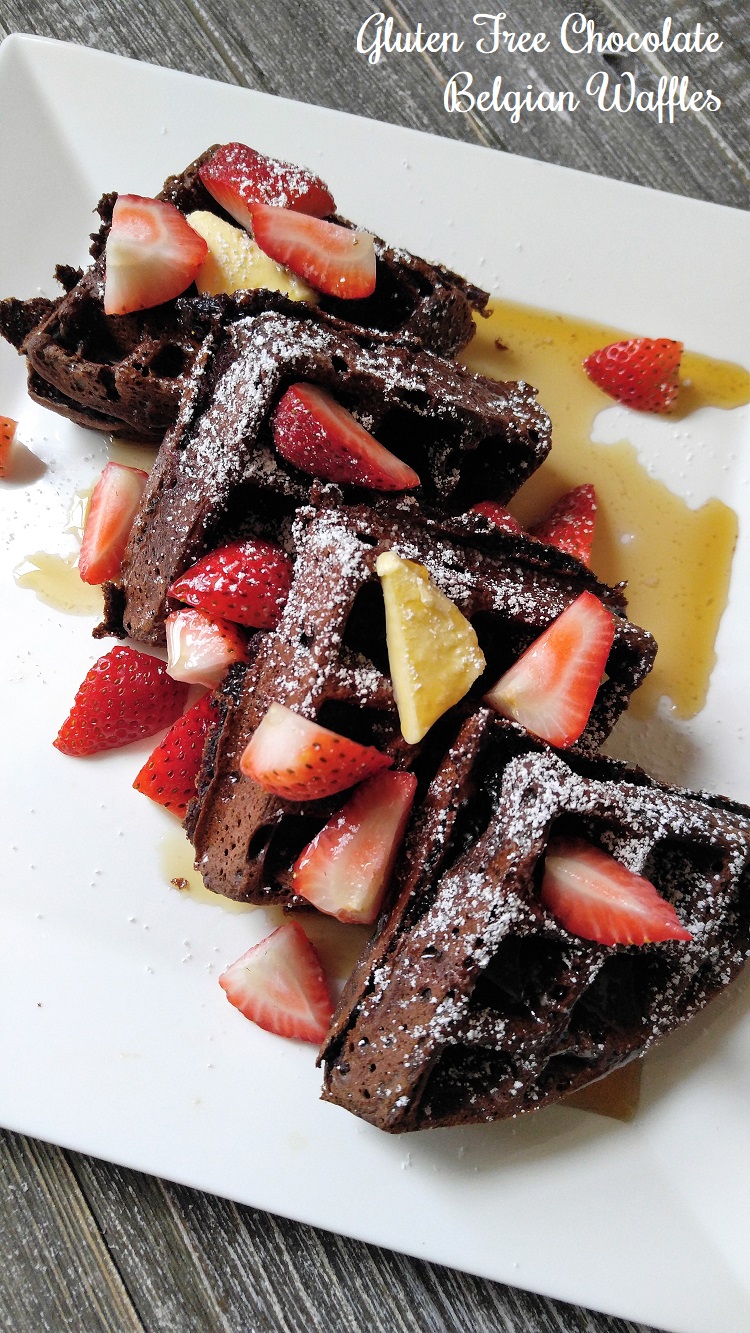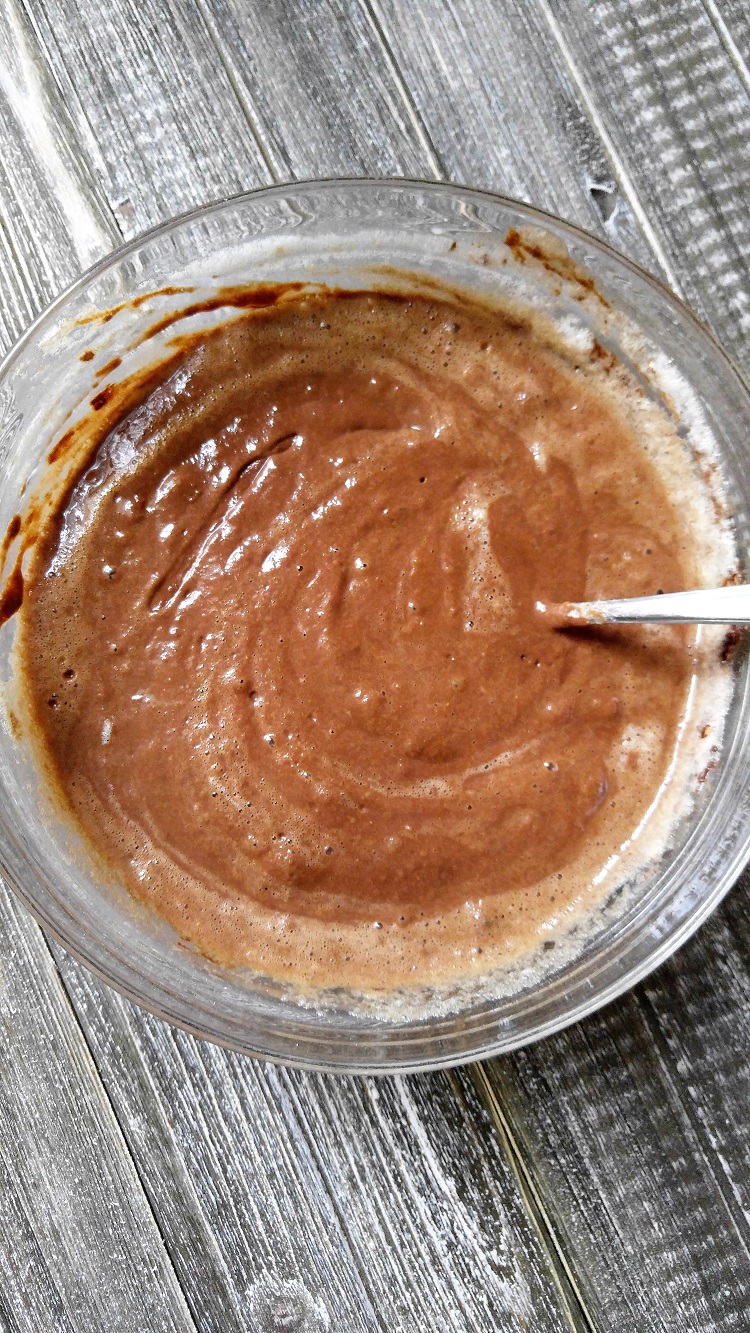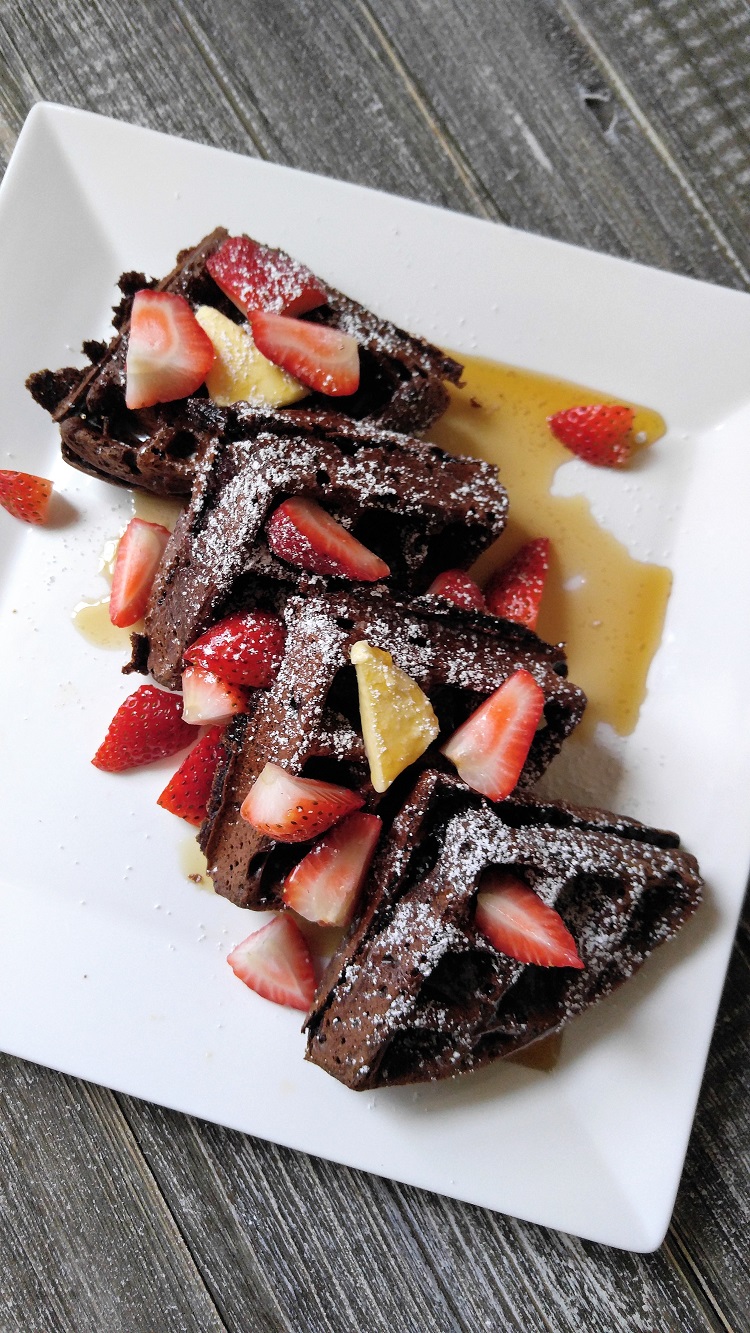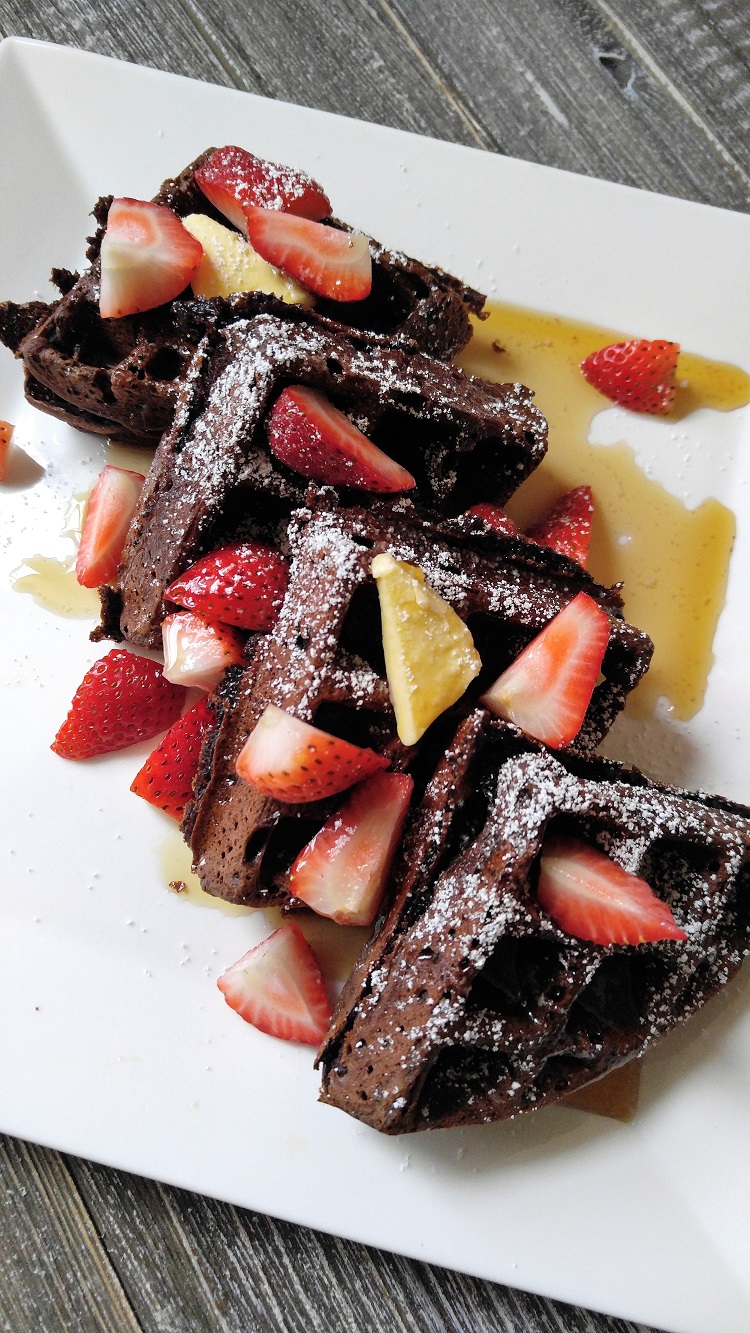 Gluten Free Chocolate Belgian Waffles
Gluten Free Chocolate Belgian Waffles
Ingredients
2 cups Bob's Red Mill 1 to1 Baking Flour - gluten free
2 teaspoons Clabber Girl Baking Soda - gluten free
3 large eggs, separated
¼ cup organic butter, melted
½ cup Hershey's Cocoa 100% Cacao Natural Unsweetened - gluten free
2¼ cups organic whole milk
½ teaspoon salt
3 tablespoons sugar
Domino Confectioners Sugar - gluten free
100% maple syrup - gluten free
Instructions
In a large bowl, combine flour, salt, sugar, cocoa powder, and baking soda. In a separate bowl, whisk together the milk, egg yolks and melted butter. Make a well in the middle and add the milk mixture. Stir to blend the ingredients. Using an electric beater, beat the egg whites on high until foamy about 3 minutes then add to the flour mixture.
Preheat a waffle maker.
Scoop enough batter to cover the waffle maker and flip to cook. When the green button lights up it's ready. Transfer to a plate and continue with the rest of the batter.
Serve with maple syrup and fresh fruits. Yummy!