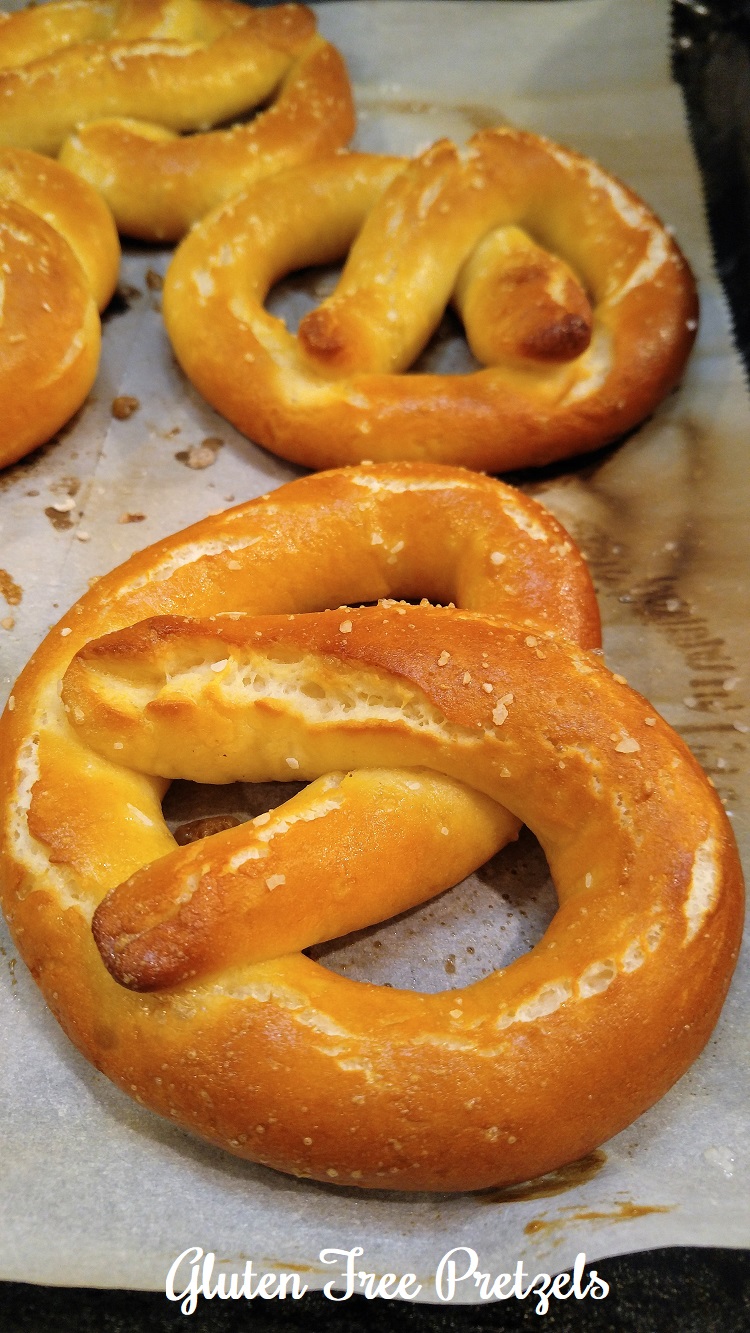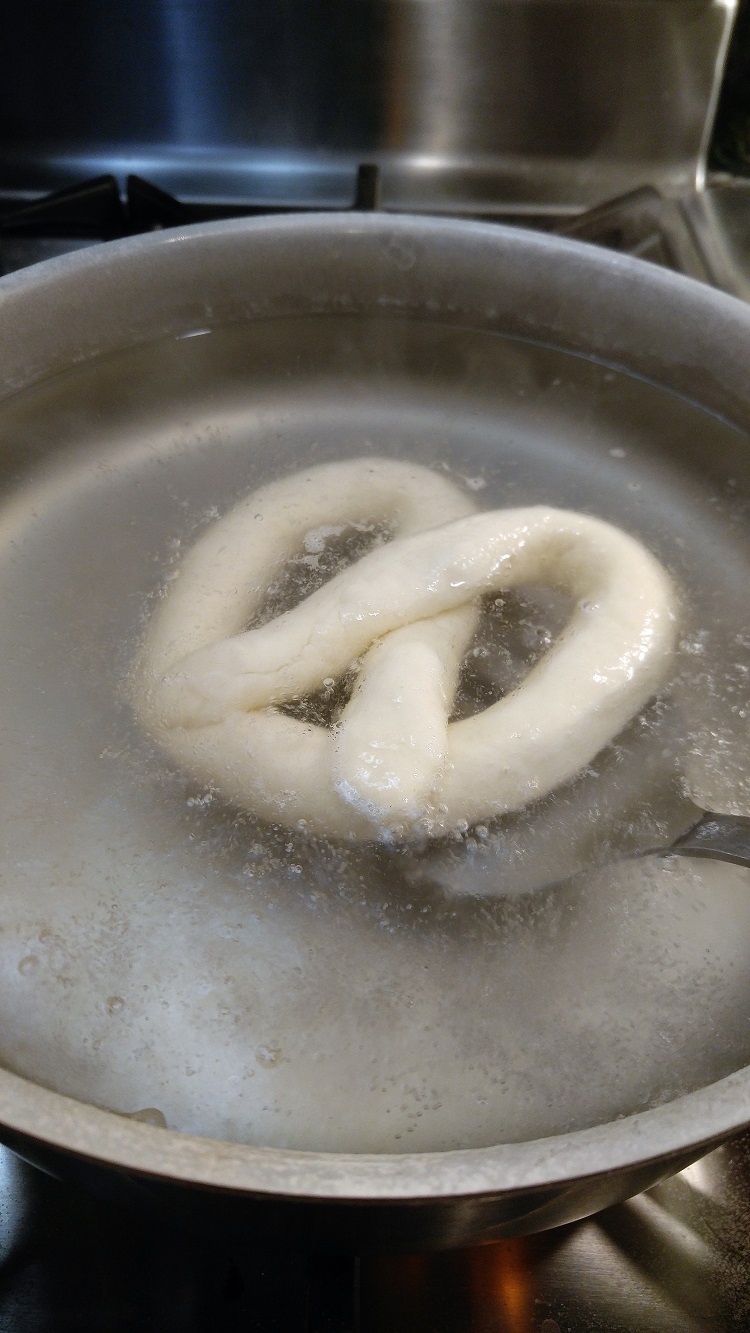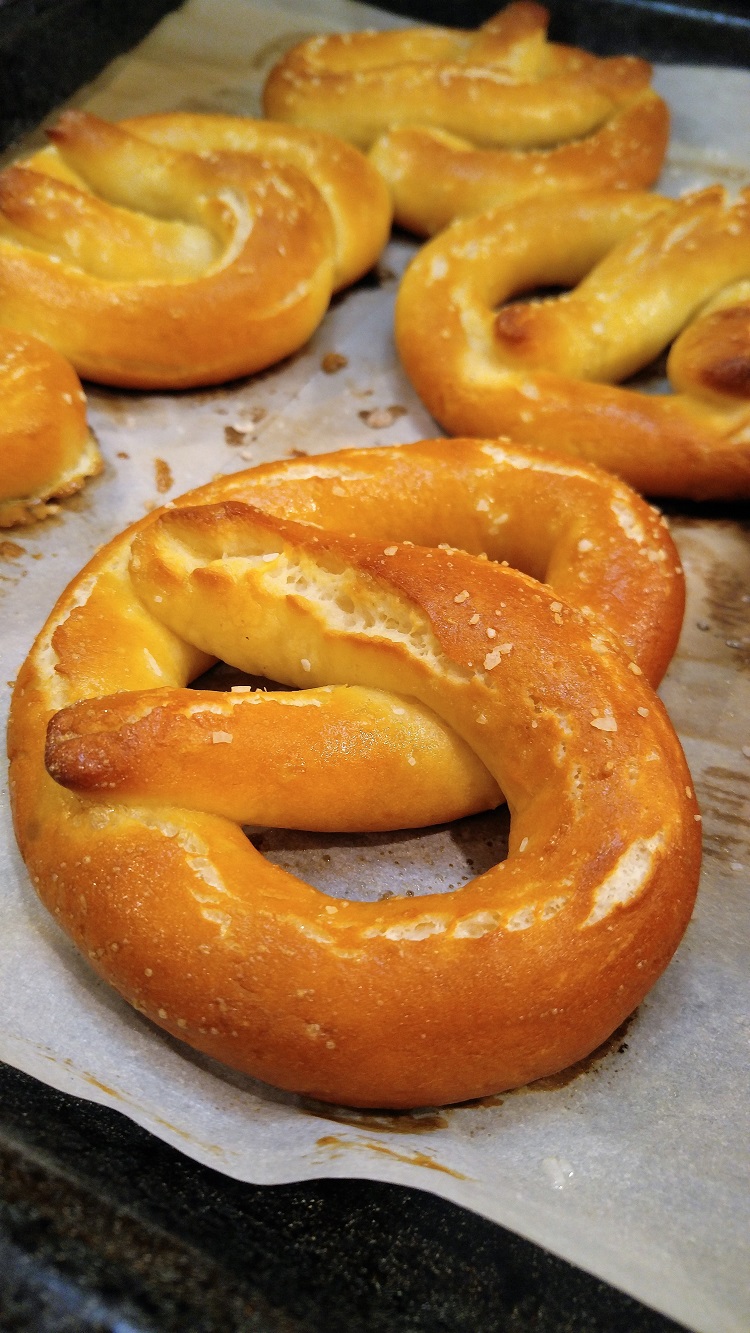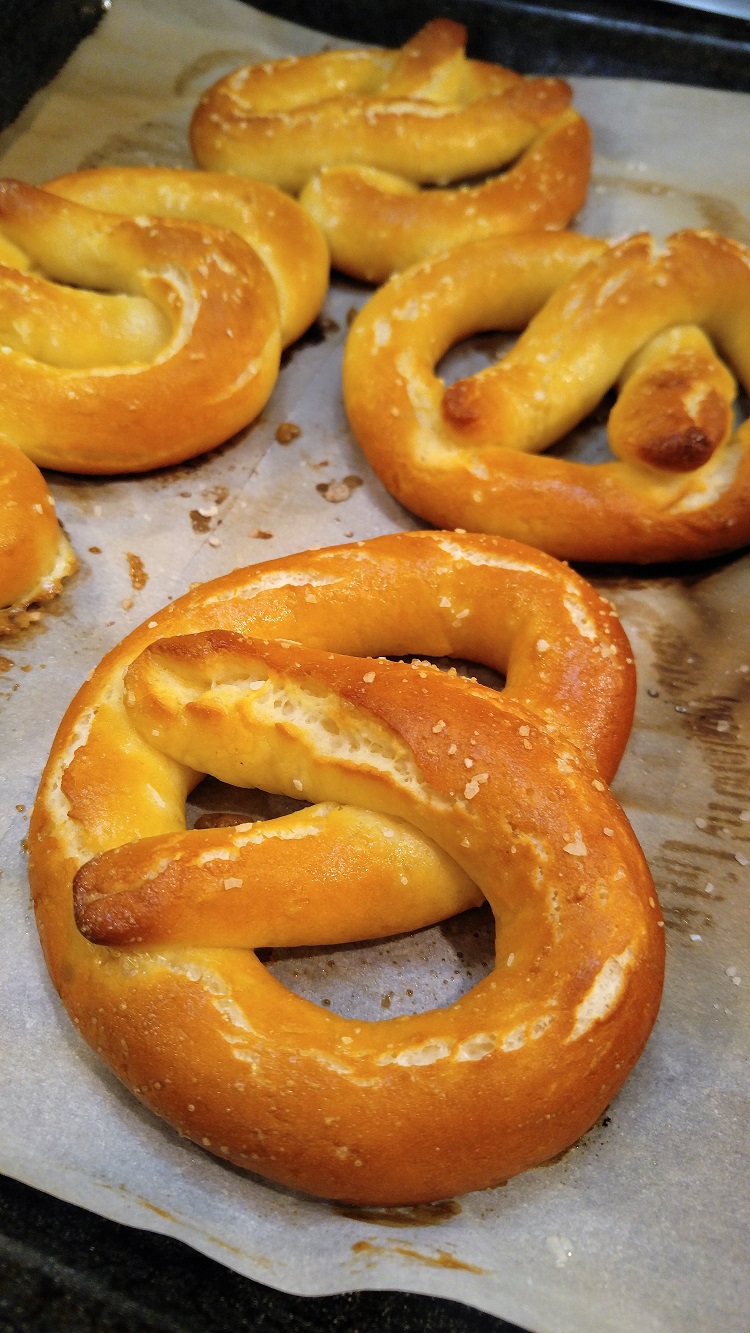 Gluten Free Pretzels
Gluten Free Pretzels
Ingredients
4½ cups Cup4Cup Multipurpose Flour - gluten free
1 envelope Red Star Dry Active Yeast - gluten free
1½ cups warm water about 110 to 115 degrees F.
1 tablespoon sugar
2 teaspoons kosher salt
4 tablespoons unsalted butter, melted
vegetable oil
10 cups water
⅔ cup Arm & Hammer Baking Soda - gluten free
1 egg beaten
1 tablespoon water
extra water
Instructions
Using a stand mixer combine the water, sugar, yeast and salt in the bowl. Let it sit for 5 minutes until foamy. Add the flour and butter and mix on low until well combined. Then set to medium speed for 4 to 5 minutes. If the dough is not pliable or feels kind of dry you can add a tablespoon or two of warm water. Remove the dough and oil the bowl then return the dough and cover with plastic wrap. Let it sit in a warm place for about 1 hour until doubled in size.
Preheat the oven to 450 degrees F. Line 2 baking pans with parchment paper and grease the parchment and set aside.
In a small bowl whisk together the egg and 1 tablespoon water.
In a large saute pan, combine 10 cups of water and the baking soda. Bring to a boil.
On a lightly oiled surface divide the dough into 8 equal parts. Roll the dough by hand to about 24 inches long rope then form into a pretzel.
Using a wide metal spatula, place one pretzel at a time in the boiling water for 30 seconds and transferring them to the baking pan. Brush the pretzels with the egg wash and sprinkle kosher salt or if you have pretzel salt. Bake from 12 to 14 minutes until golden brown. Lightly cool before serving.
Notes
This is a gluten free version of Alton Brown's Homemade Pretzels.