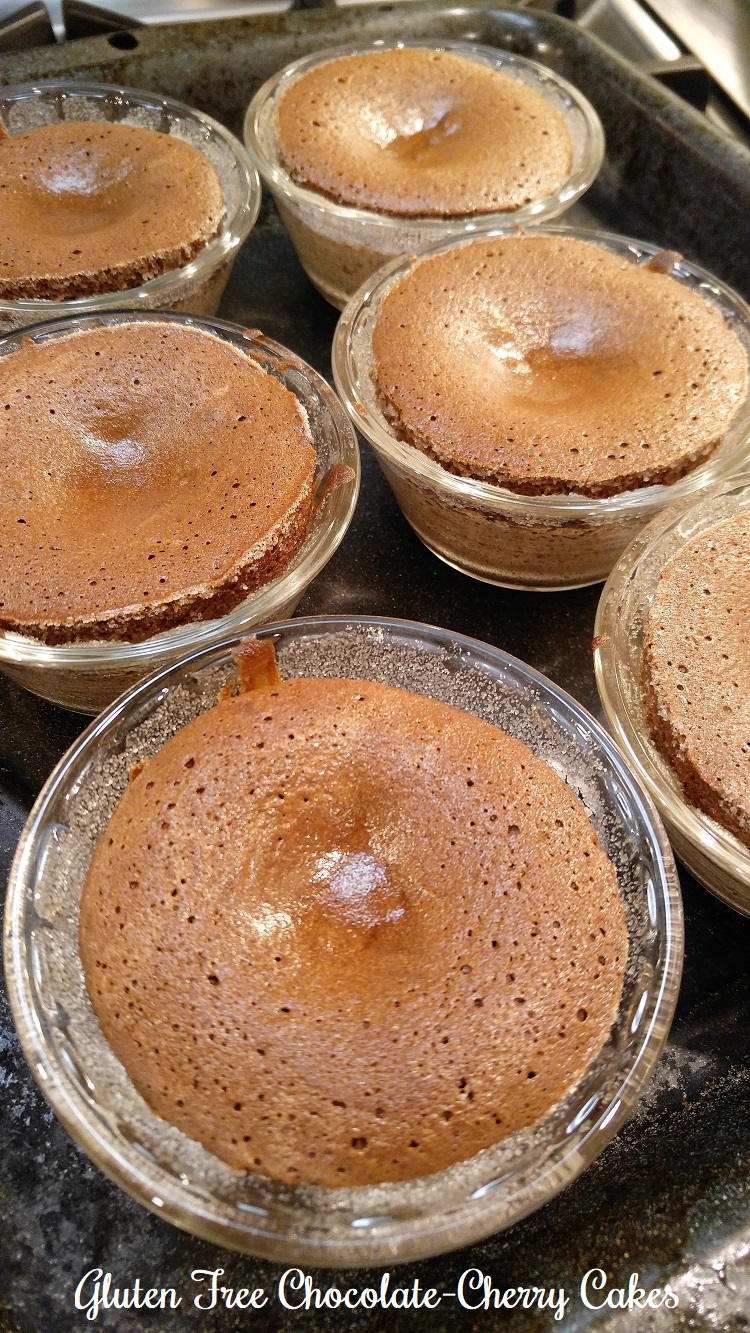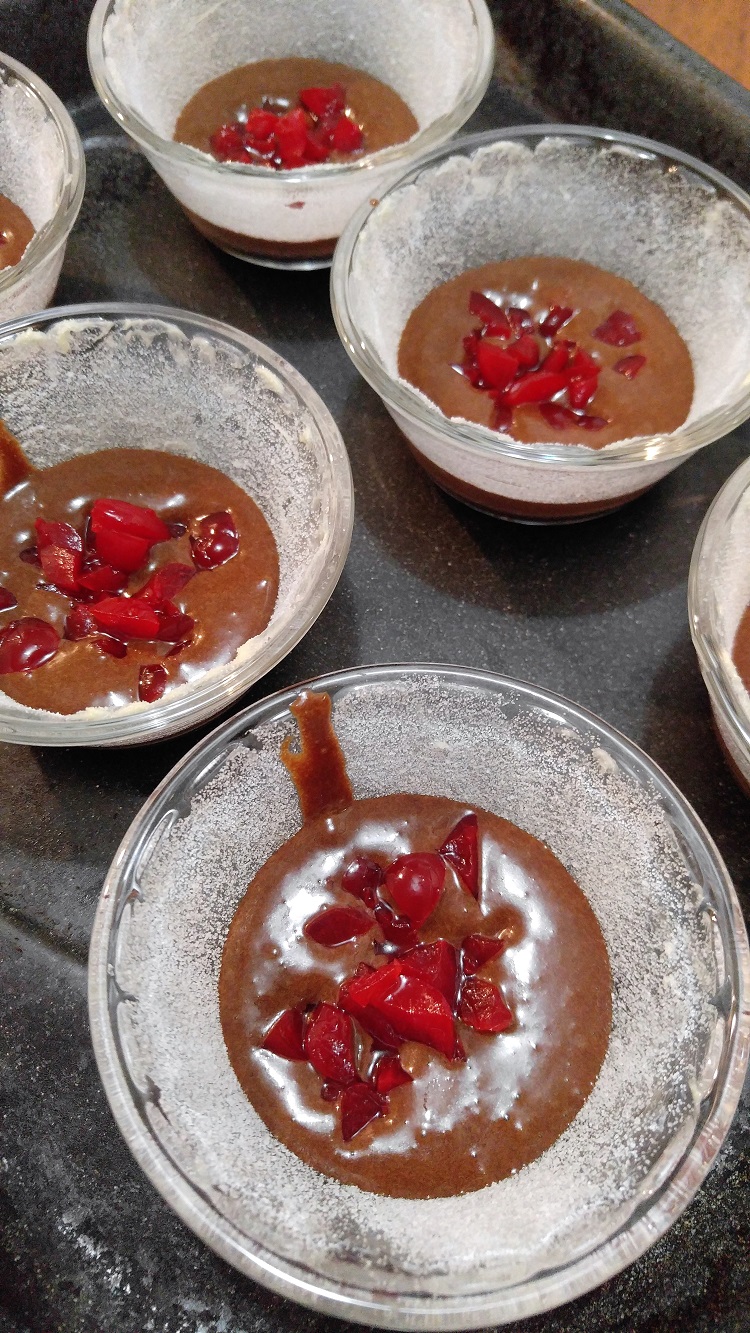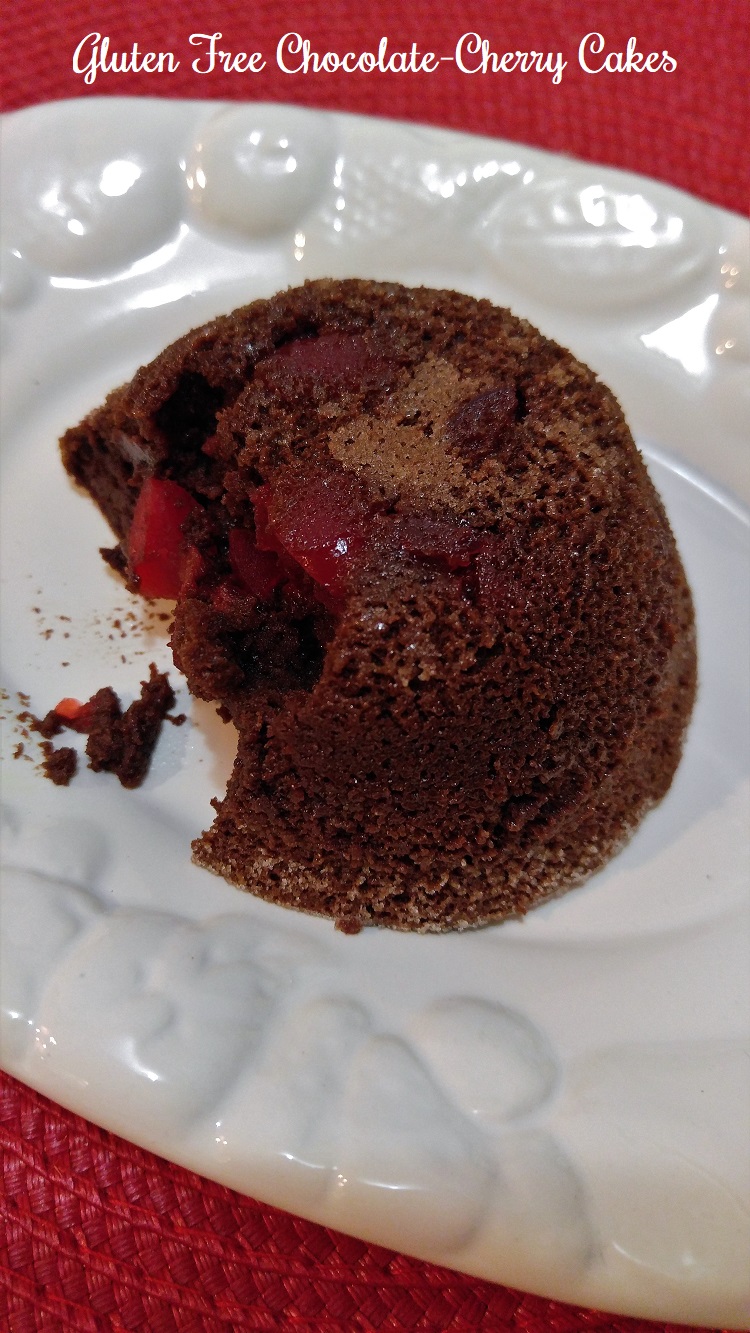 Recommended Products:
Gluten Free Chocolate-Cherry Cakes
Gluten Free Chocolate-Cherry Cakes
Ingredients
¼ cup Krusteaz Gluten Free All Purpose Flour
½ cup Hershey's Cocoa 100% Cacao Natural Unsweetened Powder - gluten free
1½ teaspoons McCormick Vanilla Extract - gluten free
⅓ cup Maraschino Cherries, chopped - gluten free
⅔ cup plus 1 tablespoon sugar, divided
1½ sticks butter or margarine
¼ cup whipping cream
2 eggs plus 2 egg yolks
more butter for greasing
Instructions
Butter 6 custard cups (6 ounces) then sprinkle inside with 1 tablespoon sugar. Place dishes on a baking pan.
Preheat oven to 400 degrees F.
In a small saucepan, melt butter on low heat then remove from heat and add ⅓ cup sugar, cocoa powder, whipping cream and vanilla. Whisk in the flour just until combined and set aside.
In a large bowl, combine the eggs, egg yolks, and remaining ⅓ cup sugar and beat with an electric beater on high for 5 minutes. Add the chocolate mixture and beat for 1 minute on medium speed. Pour about ¼ cup into each of the prepared dishes. Place chopped cherries in the middle and pour the rest of the chocolate mixture.
Bake for 13 to 15 minutes do not overcook. Let it sit for 3 minutes and loosen sides. Invert onto plates and serve. Yum!