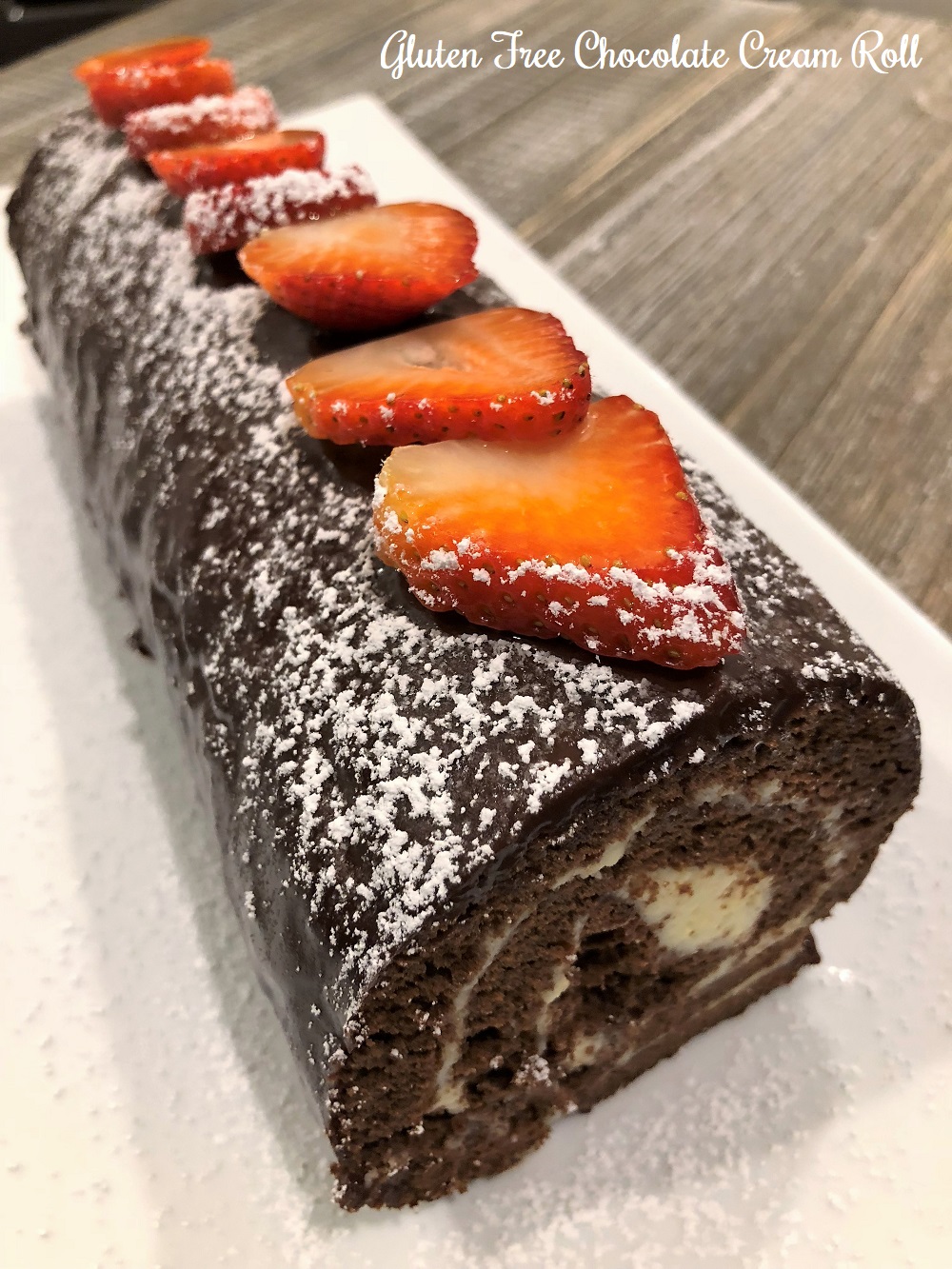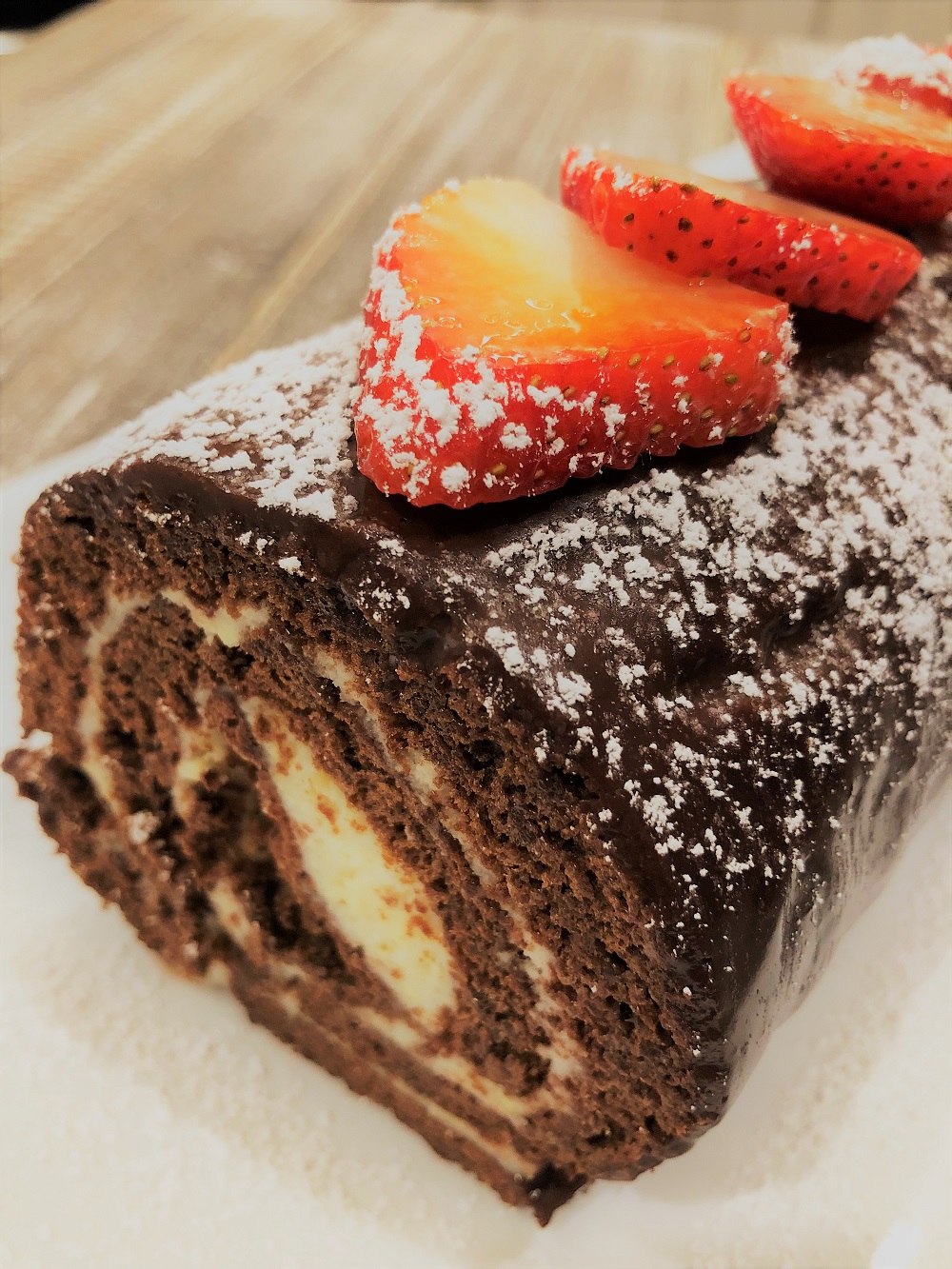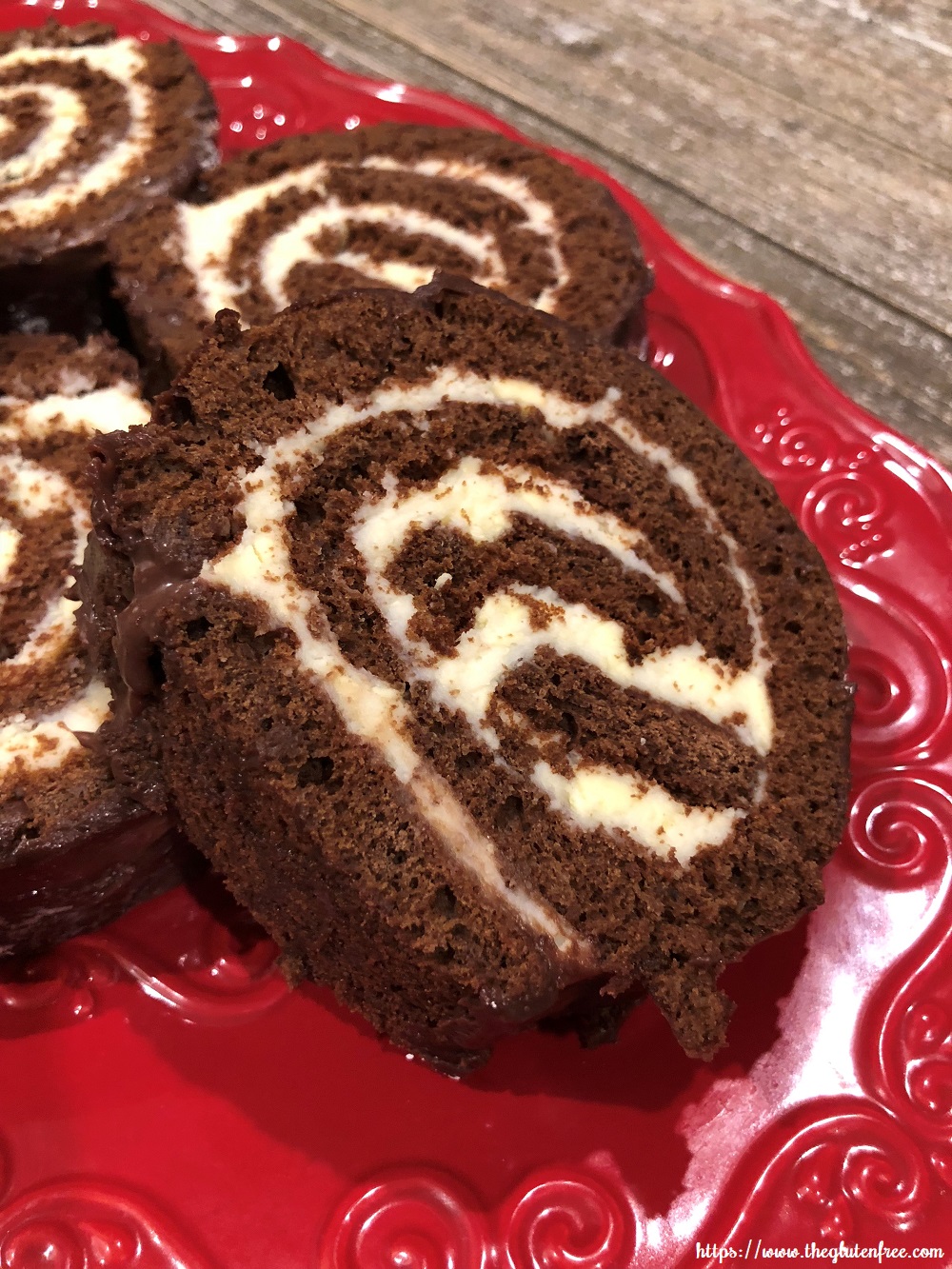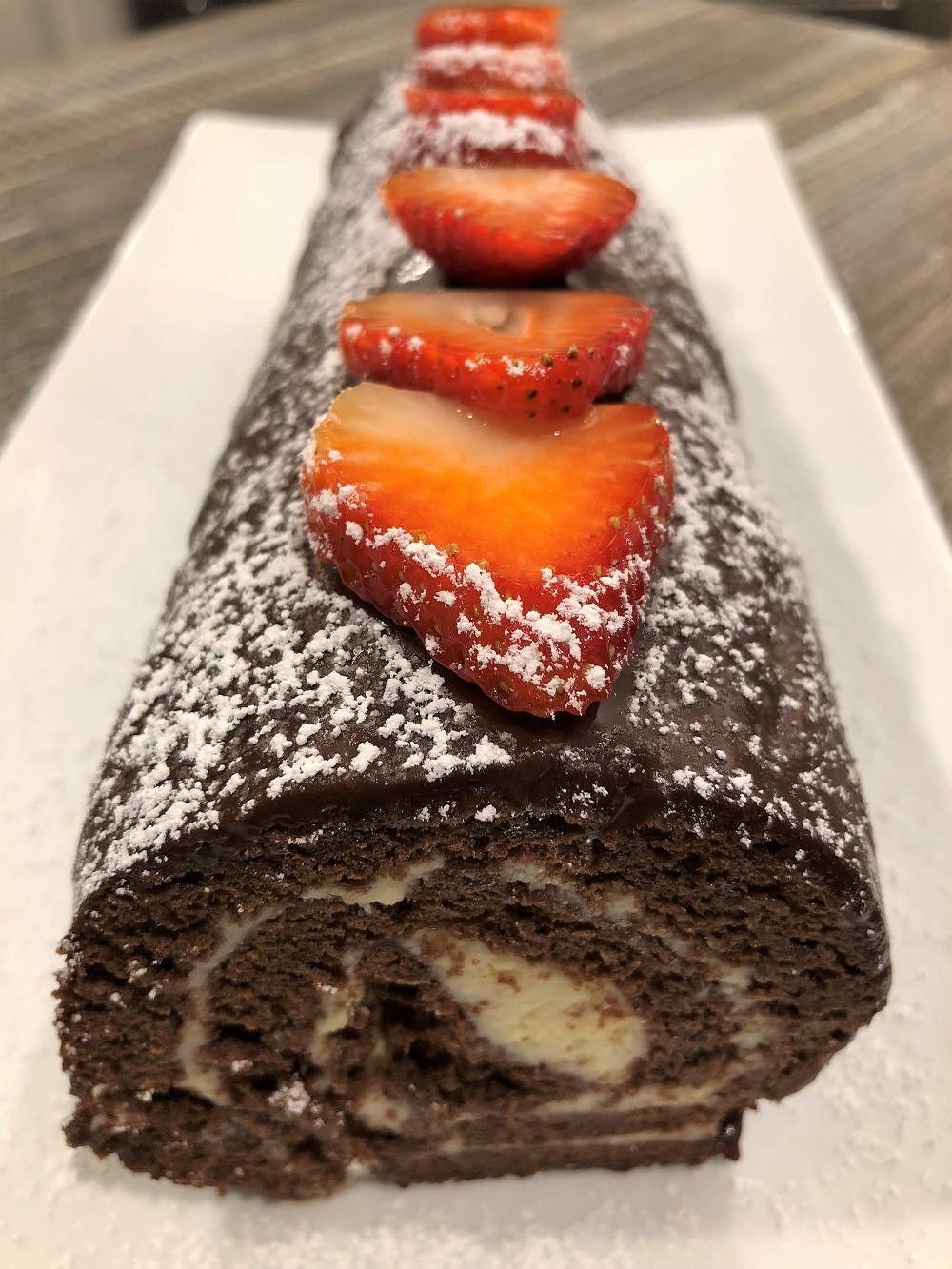 Gluten Free Chocolate Cream Roll
Gluten Free Chocolate Cream Roll
Ingredients
CAKE:
½ cup Kruzteaz Gluten Free All Purpose Flour
⅓ cup Hershey's Cocoa 100% Cacao Natural Unsweetened - gluten free
1 teaspoon Clabber Girl Baking Powder - gluten free
5 large eggs, separated
¼ teaspoon salt
¾ cup granulated sugar
1 teaspoon McCormick Vanilla Extract - gluten free
1 to 2 tablespoons water
more flour for sprinkling
FILLING:
8 oz. Philadelphia Cream Cheese - gluten free
1 cup Domino Confectioner's Sugar - gluten free
1 teaspoon McCormick Vanilla Extract - gluten free
1 stick Organic unsalted butter, room temperature
FROSTING:
½ cup Toll House Nestle Chocolate Chips - gluten free
½ cup Heavy whipping cream
TOPPING:
fresh strawberries
Domino Confectioner's Sugar - gluten free
Instructions
Preheat oven to 350 degrees F.
Butter a 17 x 11 inch jelly roll pan and line with parchment paper. Then grease the parchment and sprinkle a little bit of flour.
Combine the flour, cocoa powder, baking powder and salt in a small bowl and set aside.
In a separate bowl beat white egg with a handheld electric beater until stiff and foamy. Set aside
In a large bowl, beat egg yolks, sugar, vanilla and water. Add the flour mixture gradually then add the egg whites. Stir until well combined. The batter should not be thick, add a little water as needed.
Pour batter in the pan and spread evenly using a spatula. Bake from 14 to 16 minutes. While it's baking sprinkle powdered sugar on a kitchen towel. Invert the cake onto the towel and remove parchment paper. Roll the cake in the towel starting from the narrower side. Let it cool completely in the fridge.
For the filling, beat cream cheese, butter, powdered sugar and vanilla until smooth. Set aside.
For the frosting, in a small bowl. combine the chocolate chips and and heavy cream. Microwave for about 30 seconds or until melted. Stir until creamy.
Unroll the cake and remove the towel. Spread the filling evenly then roll it up again. Place the roll on a wire rack on a pan and drizzle the frosting covering the entire cake. Let it drip a little to remove excess then carefully transfer to a serving platter. Refrigerate for few hours until set. When ready to serve, top with strawberries and dust with powdered sugar. Yum!