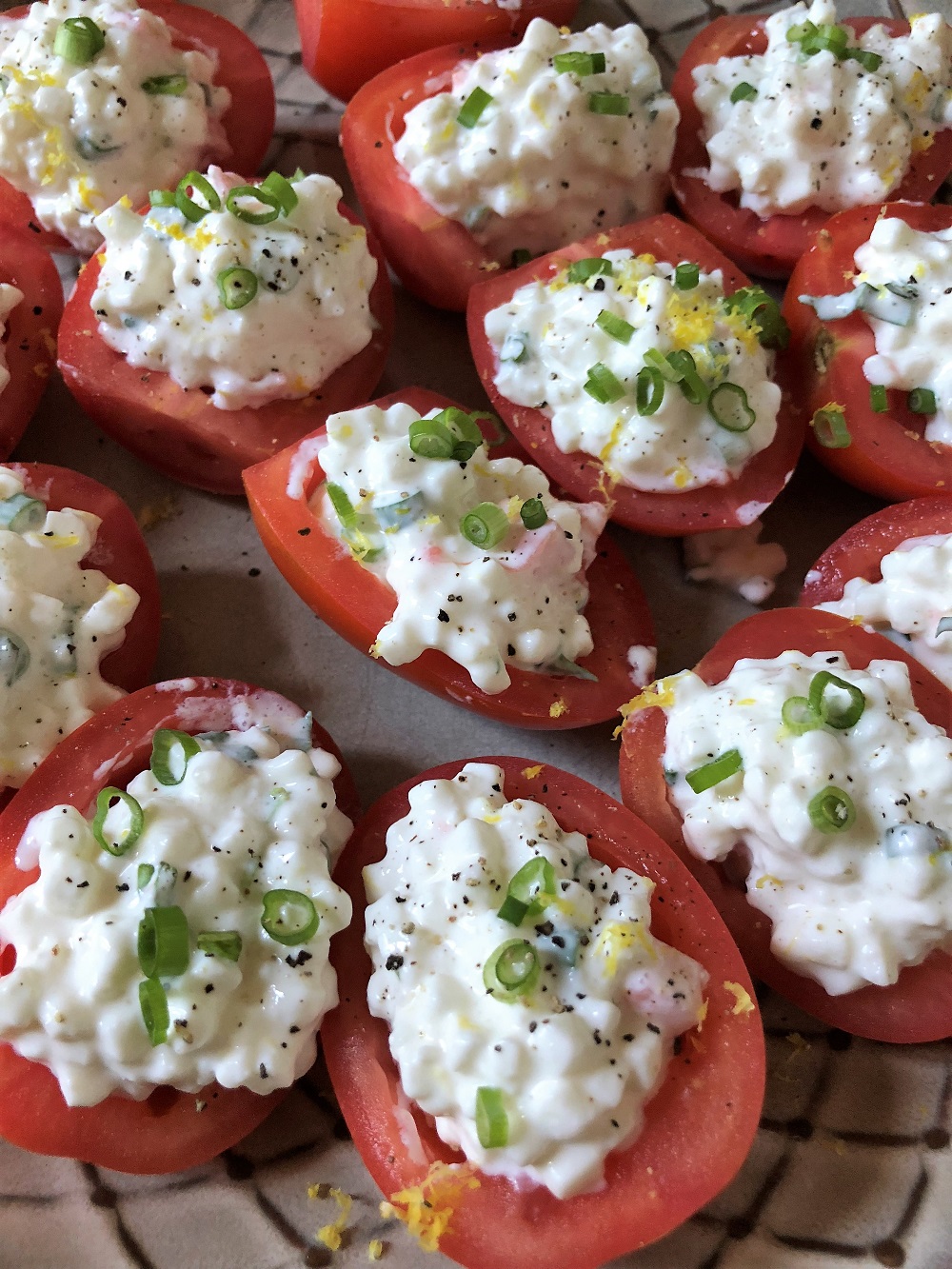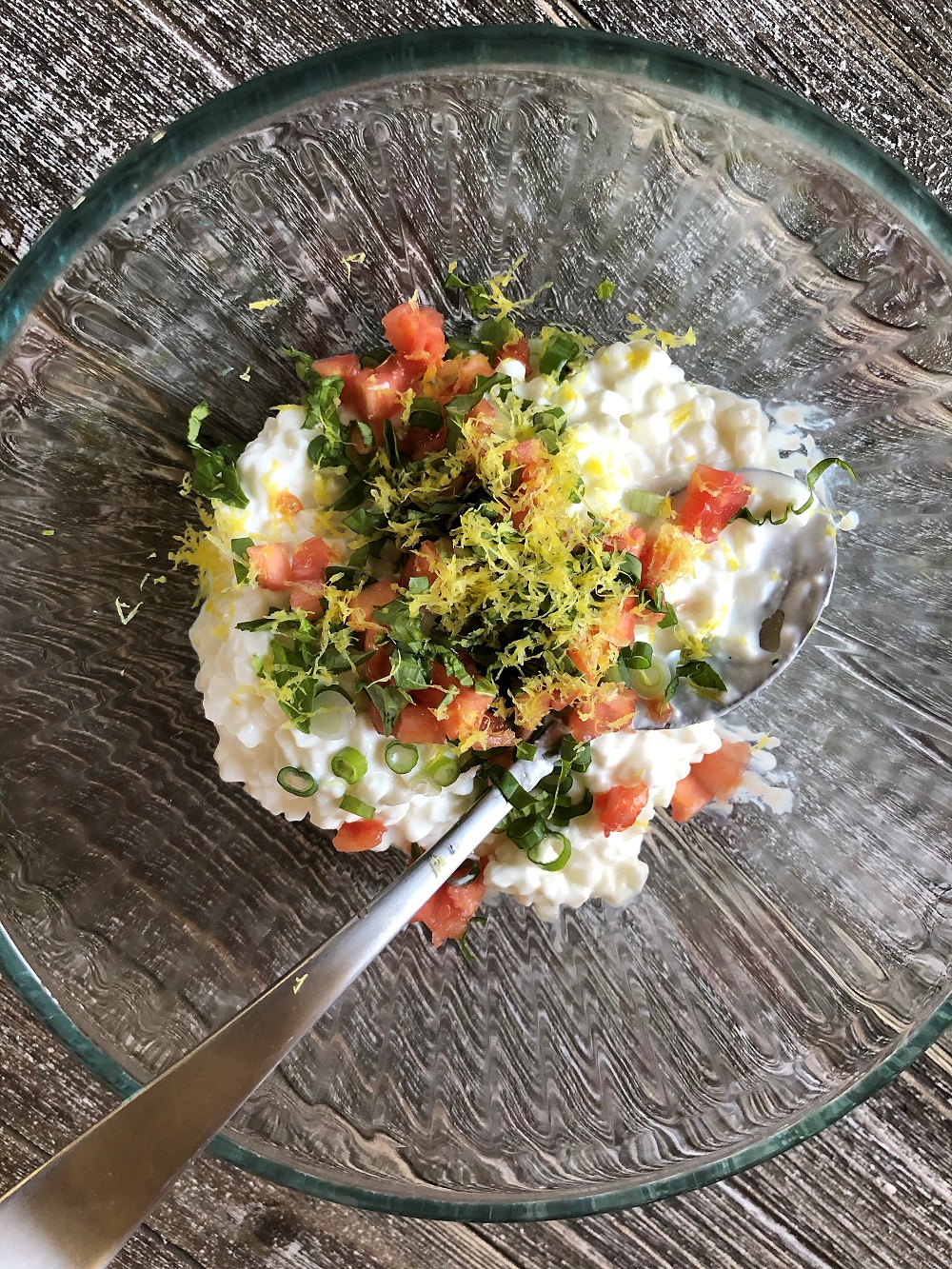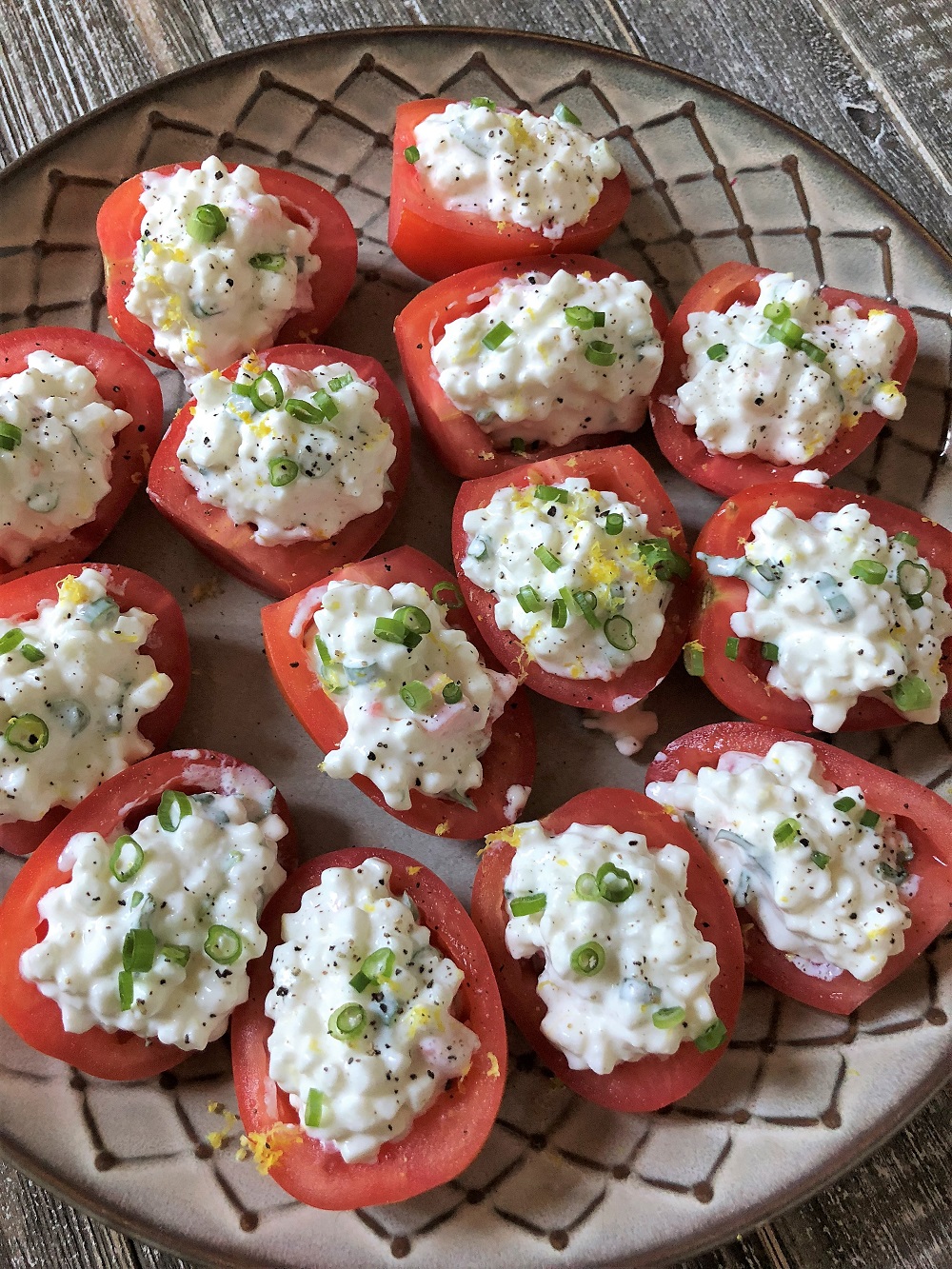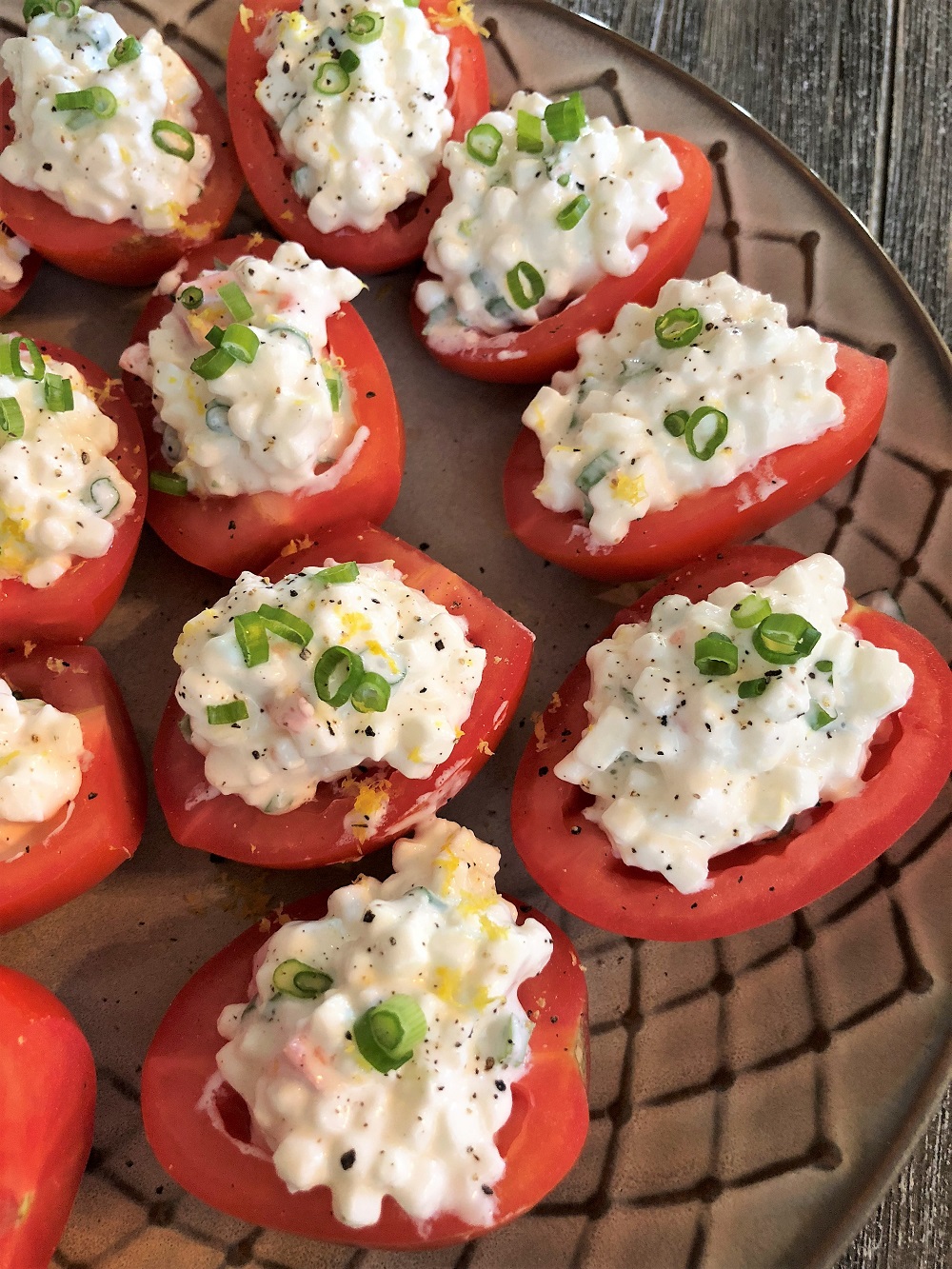 Gluten Free Stuffed Plum Tomatoes
Gluten Free Stuffed Plum Tomatoes
Ingredients
8 to 10 plum tomatoes, halved and seeds removed
2 green onions, thinly sliced
1 cup Daisy Cottage Cheese - gluten free
1 teaspoon lemon zest
salt and black pepper
1 tablespoon fresh basil, chopped
Instructions
Spoon the flesh of the tomatoes discarding the seeds on a chopping board. Chopped tomato flesh.
In a medium bowl combine the cottage cheese, half of the green onions, tomato flesh, lemon zest, basil and season with salt and pepper.
Place the tomatoes on a platter and carefully spoon the sour cream mixture onto the halved tomatoes. Garnish with more green onions, lemon zest and black pepper. Yum! Perfect for a snack.