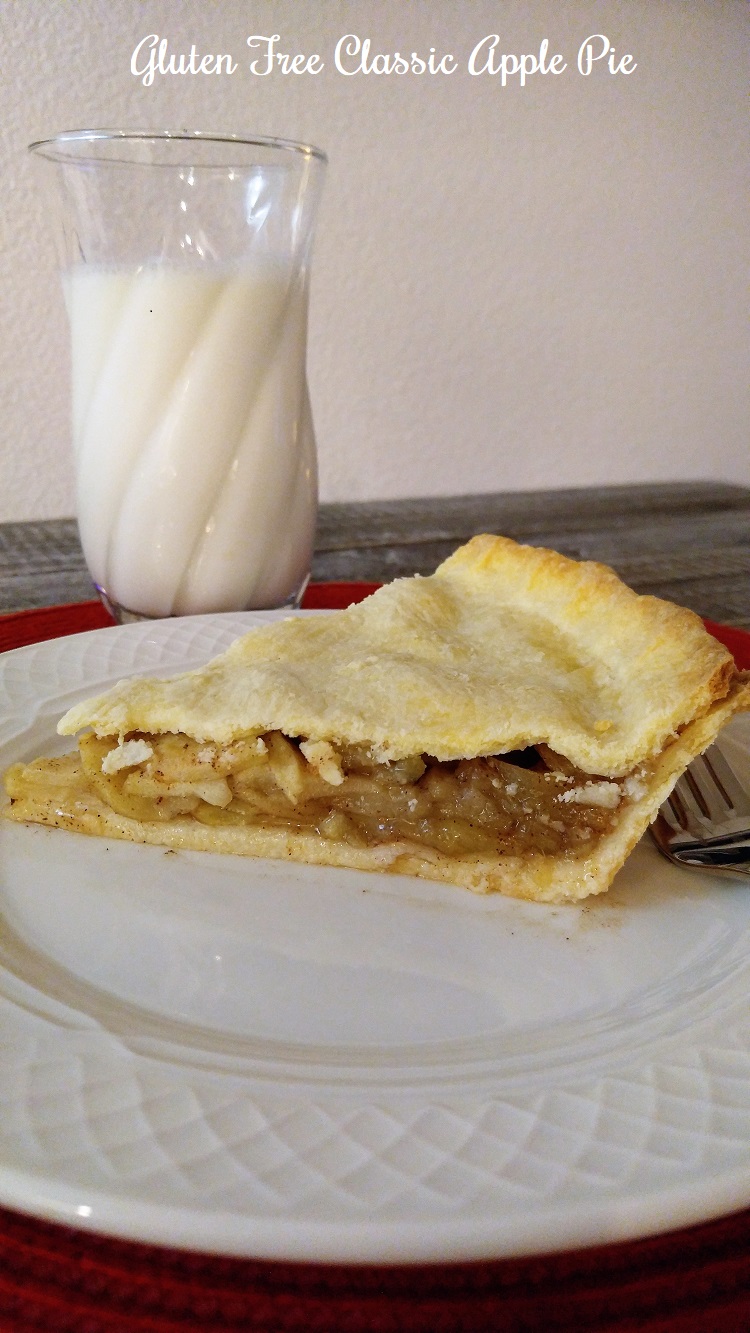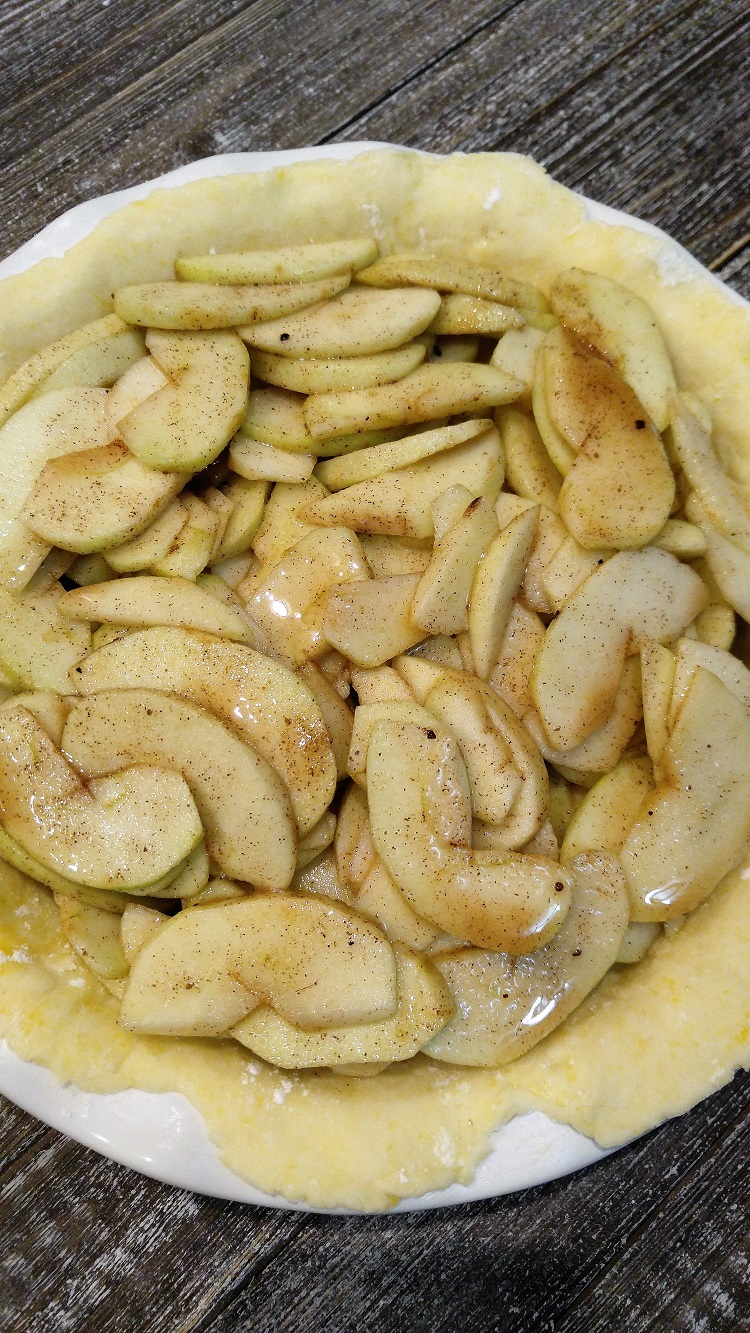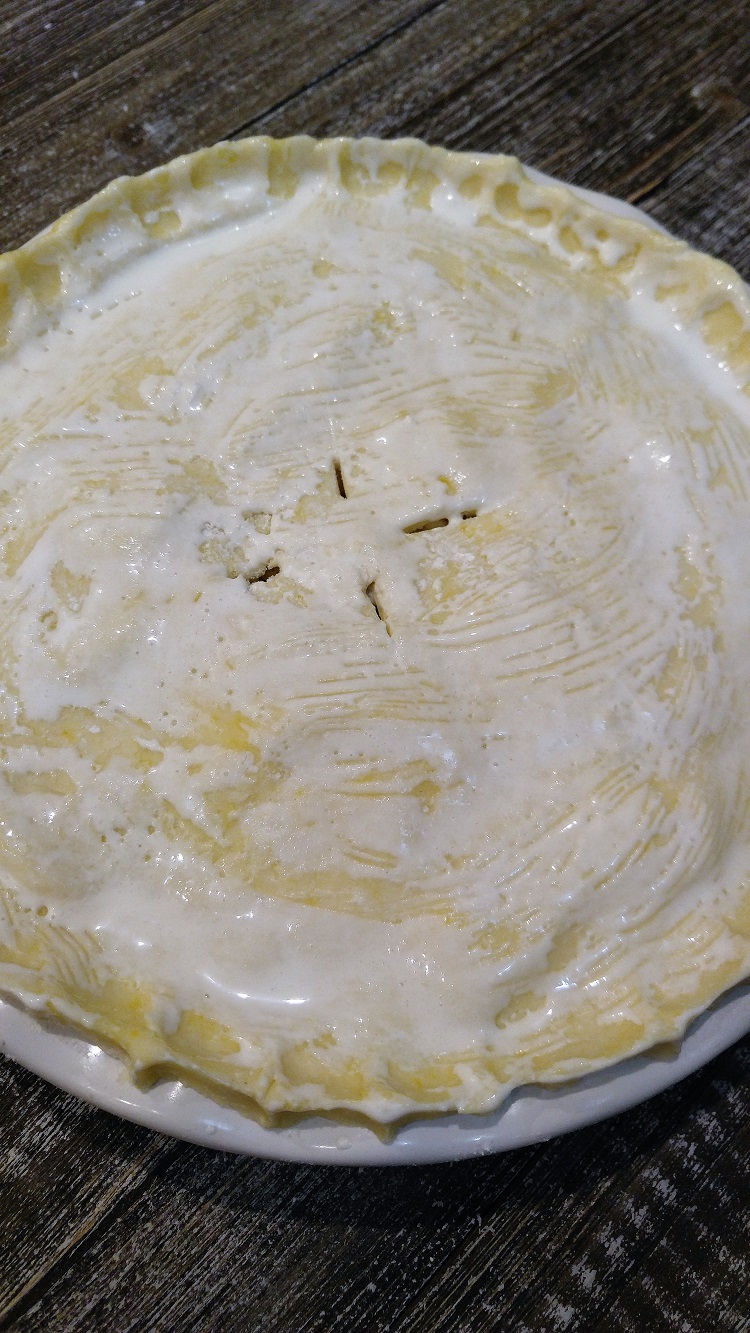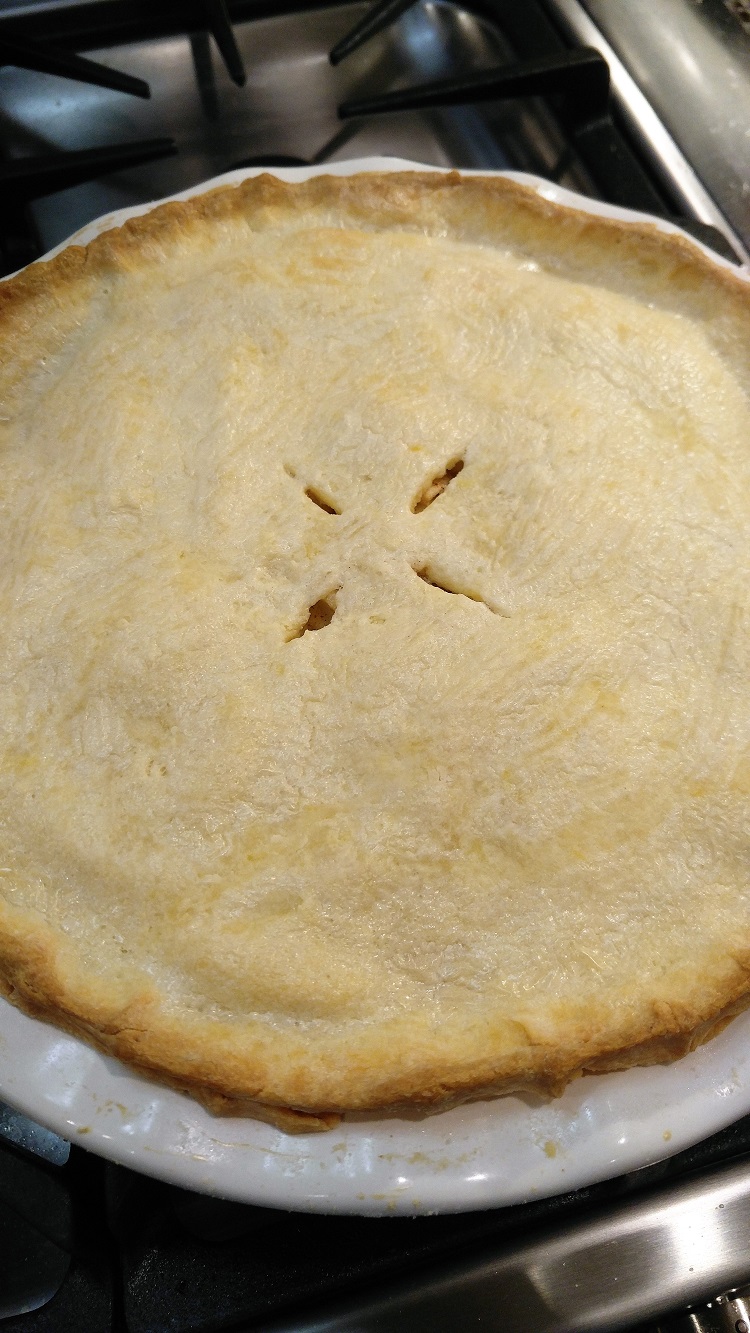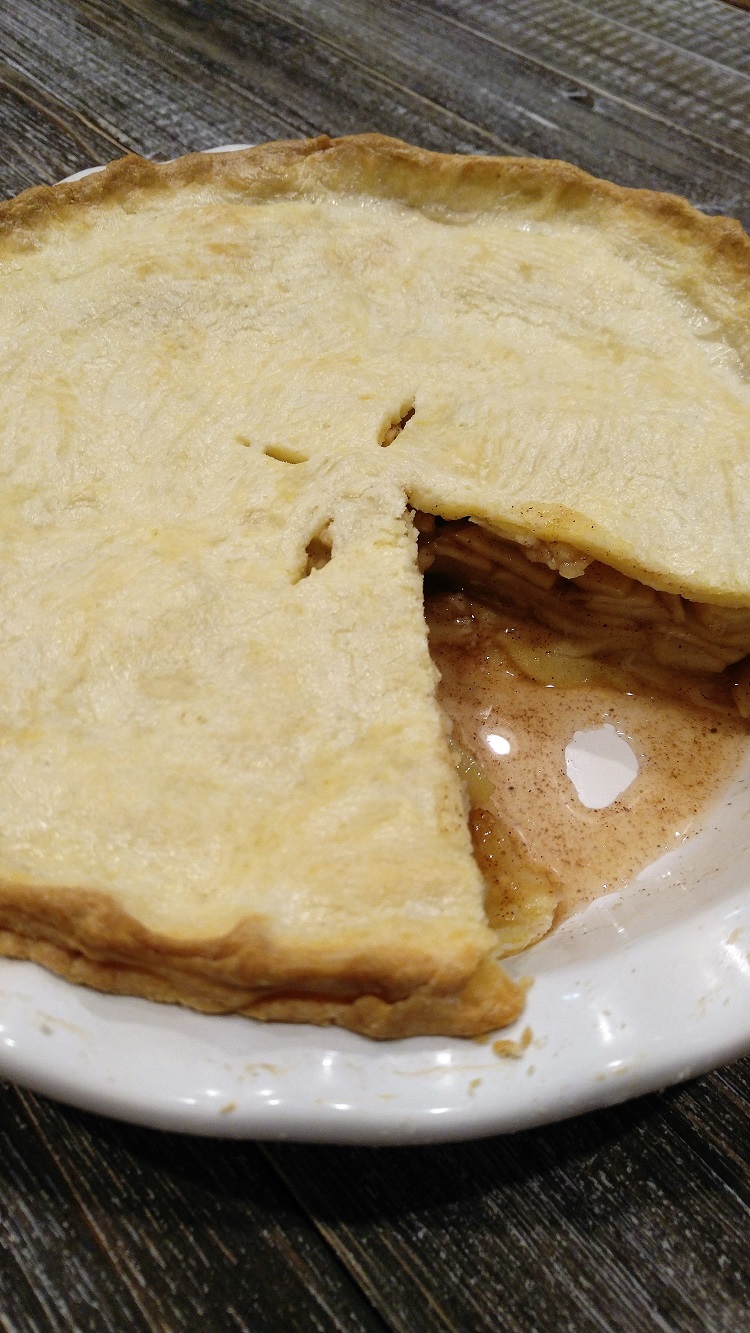 Gluten Free Classic Apple Pie
Gluten Free Classic Apple Pie
Ingredients
CRUST:
2 cups Cup4Cup Multipurpose Flour - gluten free
1 stick chilled butter, grated
1 egg
7 tablespoons iced water
½ teaspoon salt
FILLING:
5 to 6 organic Granny Smith Apples, peeled and thinly sliced
⅓ cup sugar
1 tablespoon Clabber Girl Cornstarch - gluten free
½ teaspoon McCormick Ground Cinnamon - gluten free
1 teaspoon McCormick Vanilla Extract - gluten free
⅛ teaspoon salt
2 teaspoons lemon juice
⅛ teaspoon McCormick Ground Cloves - gluten free
⅛ teaspoon McCormick Ground Nutmeg - gluten free
2 tablespoons heavy whipping cream
Instructions
Prepare the crust.
In a large bowl, sift together the flour, salt and sugar. Add the grated butter and incorporate by hand. Add the egg and use a wooden spatula to mix then add the iced water. Mix until well blended then transfer to a lightly floured surface. Knead until smooth then cut in half. I used a parchment paper to roll the dough using a rolling pin (sprinkle a little flour on the parchment for easier transfer to the pie pan)
Butter a 9 inch pie pan. Transfer the crust on the pie pan.
Preheat oven to 450 degrees F.
Filling:
In a large bowl, combine the apples, cinnamon, nutmeg, sugar, cloves, vanilla, lemon juice, cornstarch and salt.
Scoop the apple mixture to the pan. Place the second pie crust on top and crimp around the edges to seal the crust. Cut slits on top of the pie and brush the top with whipping cream.
Place the pie in the oven and lower the temperature to 350 degrees F. Bake for 43 to 45 minutes until crust is golden brown. Cool slightly before slicing.