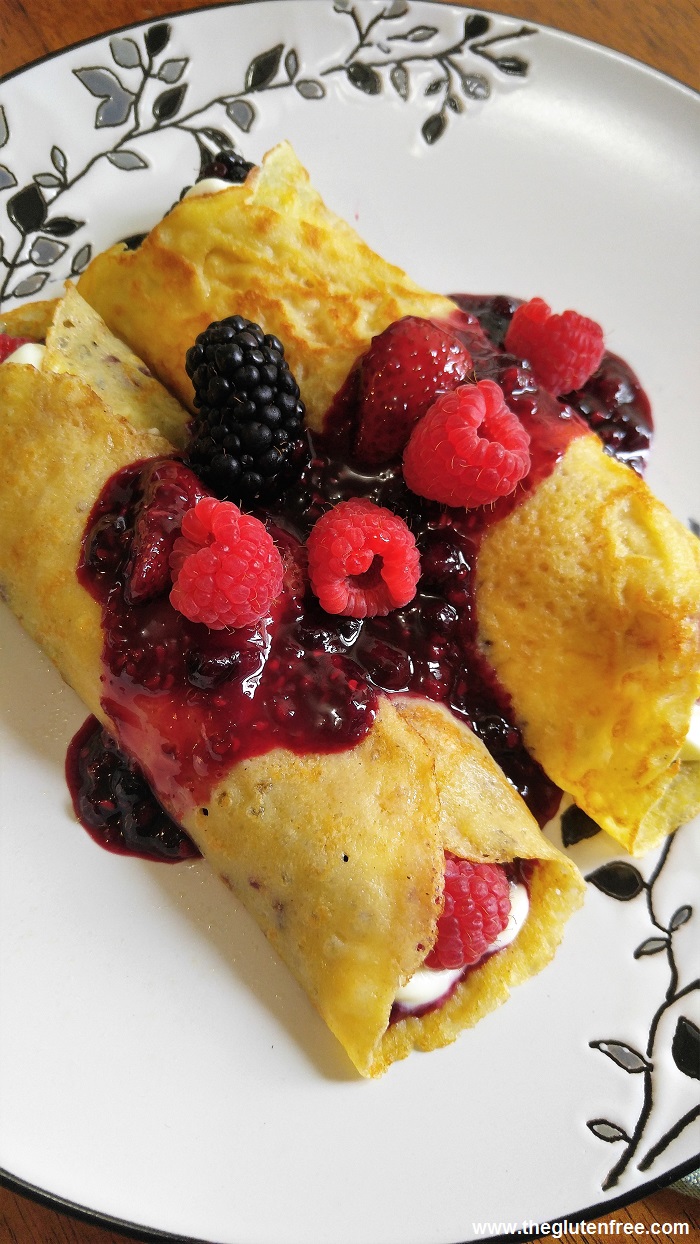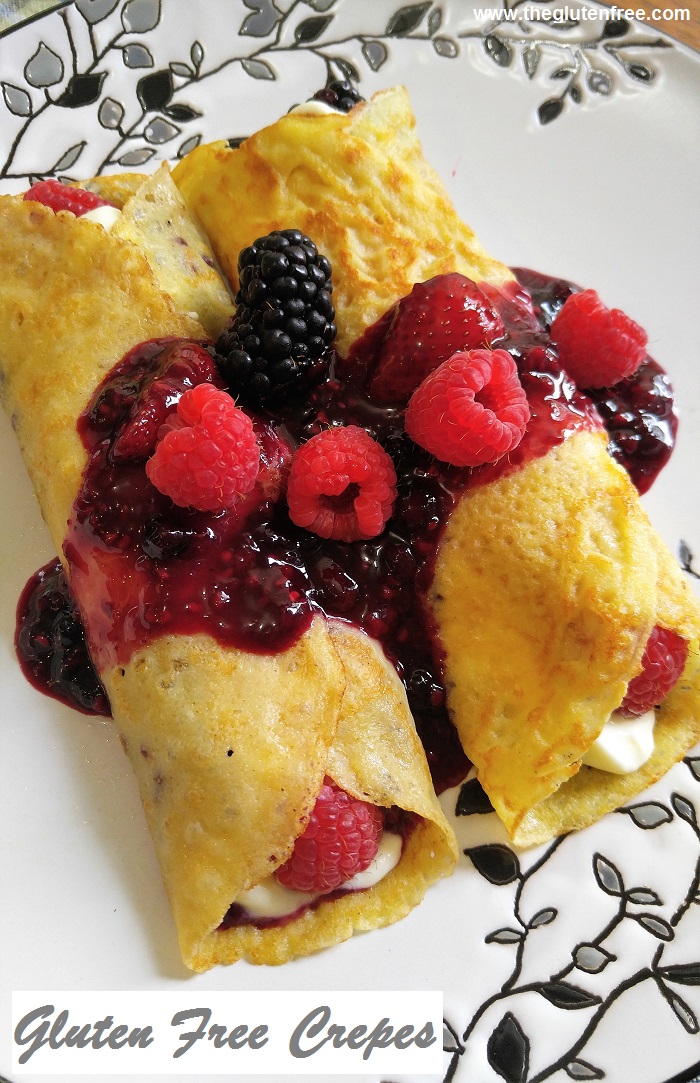 Gluten Free Crepes
Gluten Free Crepes
Ingredients
Crepes
1 cup Bob's Red Mill All Purpose Flour - gluten free
½ cup water
½ cup whole milk
1 teaspoon McCormick Vanilla Extract - gluten free
3 eggs
2 tablespoons melted butter
1 tablespoon sugar
Berry Sauce
2 cups mixed berries
½ cup sugar
1 tablespoon Clabber Girl Cornstarch - gluten free
Cream Filling
1 cup heavy whipping cream
1 cup sugar
1 teaspoon vanilla extract
8 oz. Philadelphia Cream Cheese - gluten free
Instructions
In a large bowl add all the crepes ingredients and beat with a handheld mixer until smooth.
Mix all the berry filling in a small saucepan and heat on medium low for about 10 minutes or until bubbly. Set aside.
Using a blender, make the whip cream until thick and smooth.
Heat a nonstick pan to medium heat (8 inch pan) is the best. You can use a nonstick spray or a small butter to grease the pan. Scoop about ¼ cup of the batter and cover the bottom of the pan. Cook for 1 minute then flip to cook the other side for another 30 seconds. Transfer to a plate. Continue cooking the crepes.
To assemble the crepes, place crepe on a plate top with berry sauce, fruits and whip cream. Roll it up and top with more berry sauce and fresh fruits. Yum!!!