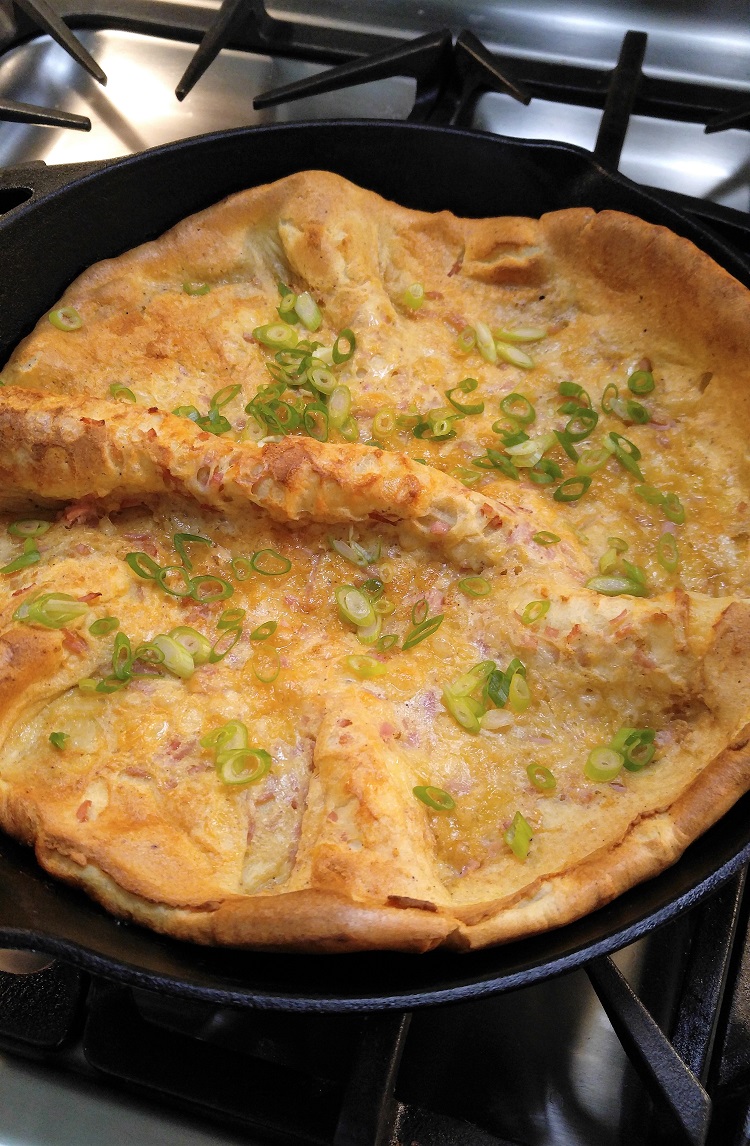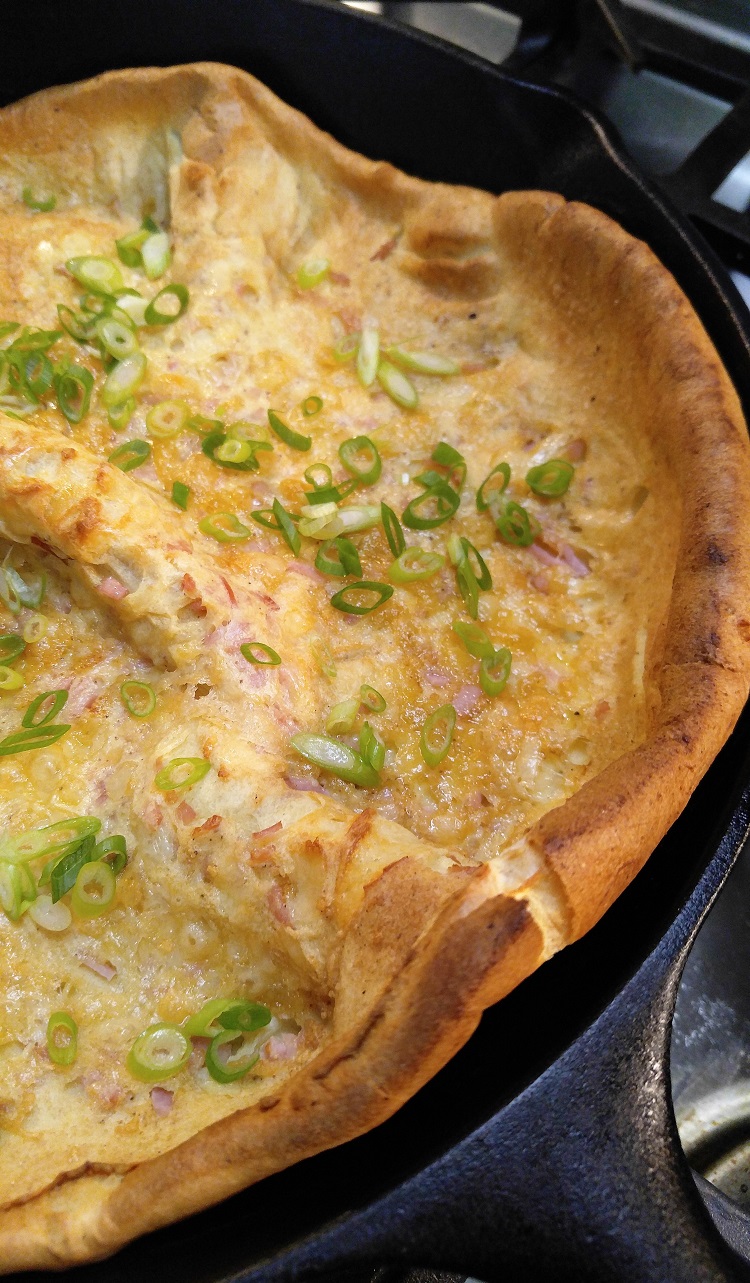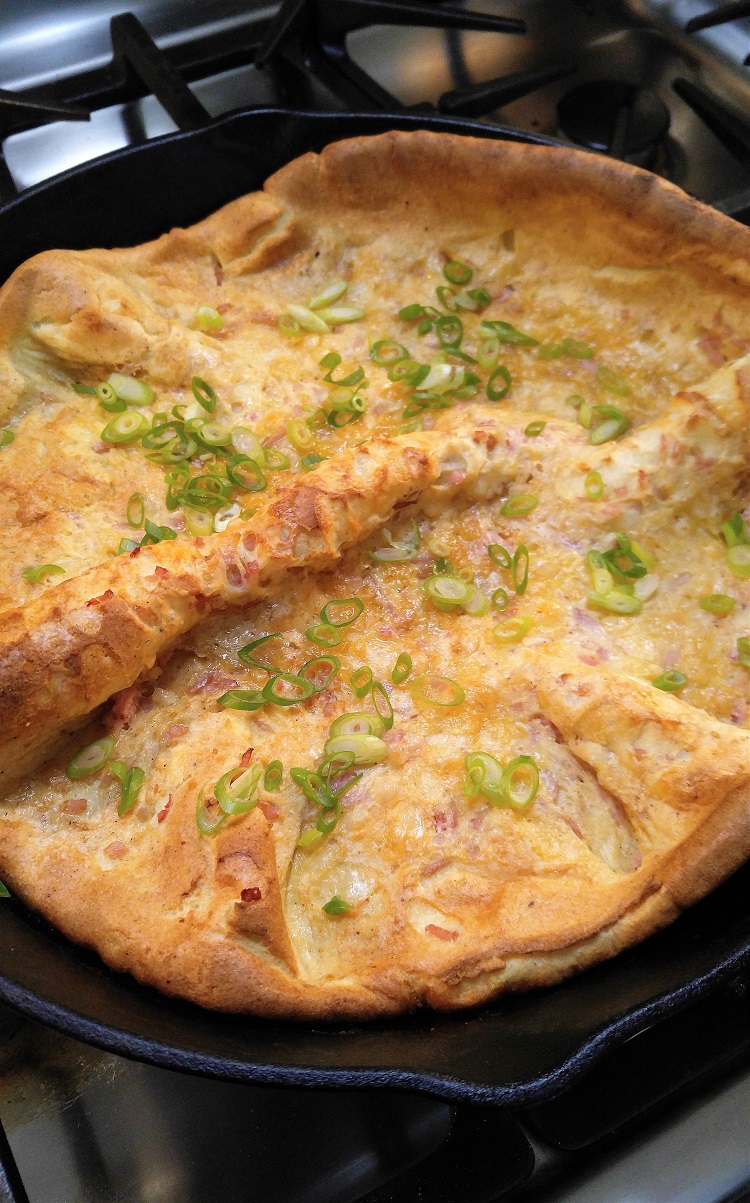 Gluten Free Ham and Cheese Dutch Baby
Gluten Free Ham and Cheese Dutch Baby
Ingredients
½ cup Bob's Red Mill All Purpose Flour - gluten free
pinch of McCormick Ground Nutmeg - gluten free
1½ teaspoon Colman's Mustard Powder - gluten free
3 large eggs
3 tablespoons butter
½ cup whole milk
2 ounces swiss cheese, grated
2 ounces or 2 slices Applegate Sliced Ham, very finely chopped - gluten free
salt and pepper
1 or 2 green onions, thinly sliced
Instructions
Preheat oven to 425 degrees F.
In a large bowl, combine flour, eggs, milk, mustard, nutmeg and season with salt and pepper. Beat with a handheld electric beater until well blended.
Heat a large cast iron pan over medium heat then add the butter. Swirl the melted butter around the pan including the sides. Pour the batter and sprinkle the ham and cheese leaving about an inch around the sides of the pan. Transfer to the oven and bake from 16 to 20 minutes until the batter puffs and slightly browned.
Garnish with green onions. Yum!