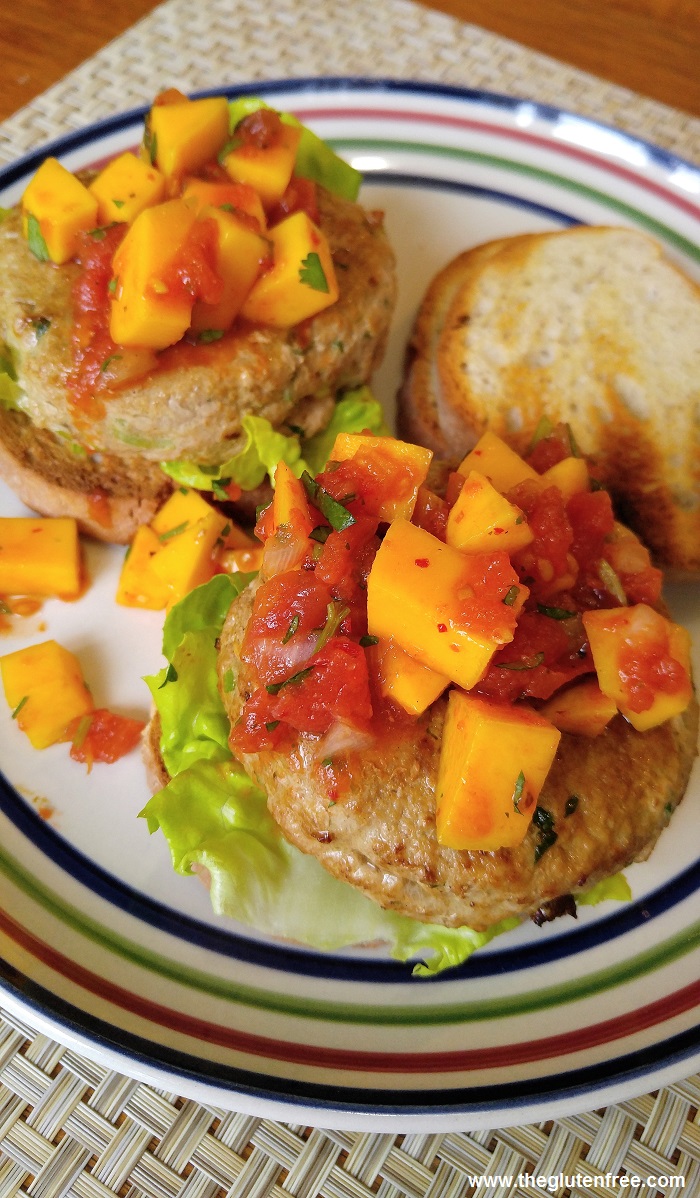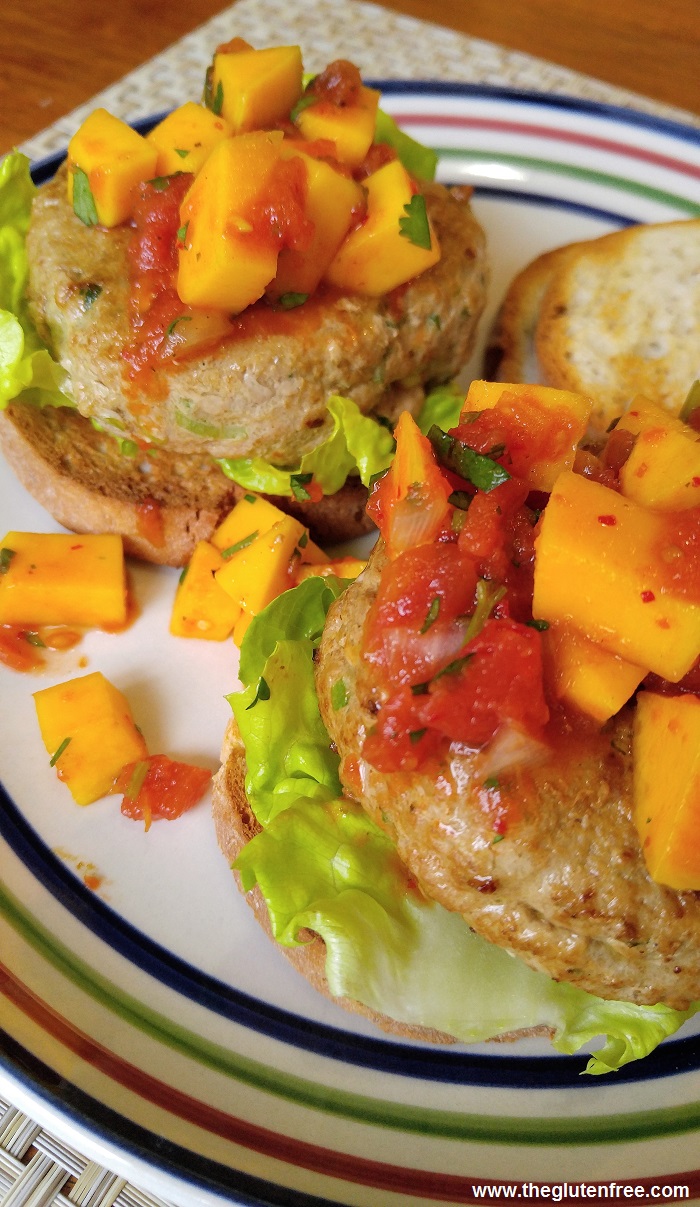 Gluten Free Open-Faced Turkey Burger
Gluten Free Open-Faced Turkey Burger
Ingredients
1 pound ground turkey
Udi's Burger Buns or Bread - gluten free
3 tablespoons chopped cilantro, divided
2 green onions, finely chopped
McCormick Garlic Salt - gluten free
black pepper
1 ripe mango, diced
Pace Picante Salsa - gluten free
McCormick Paprika - gluten free
olive oil
Boston lettuce
Instructions
In a large bowl, combine turkey, half of the cilantro, green onions and season with paprika, pepper and garlic salt. Shape 4 patties into ¾ inch thick.
Heat some olive oil on a cast iron pan over medium heat. Cook patties for about 4 to 5 minutes until done.
In a medium bowl, combine mango, the remaining cilantro and ½ cup salsa.
Top burger with lettuce and salsa. Enjoy!