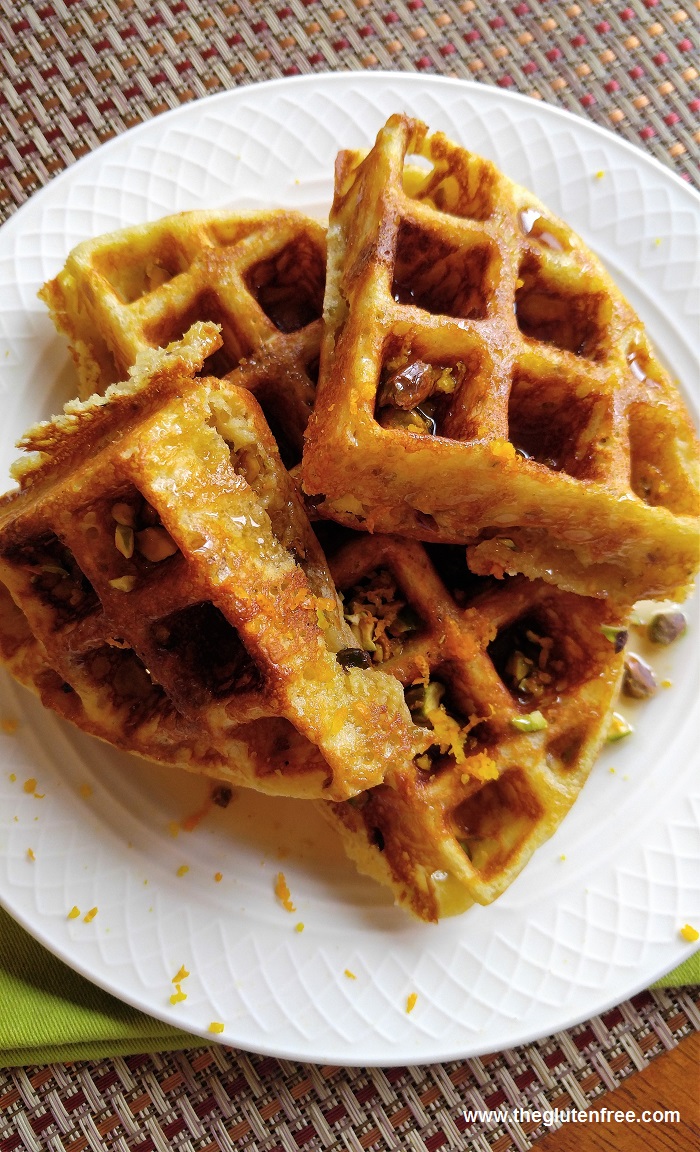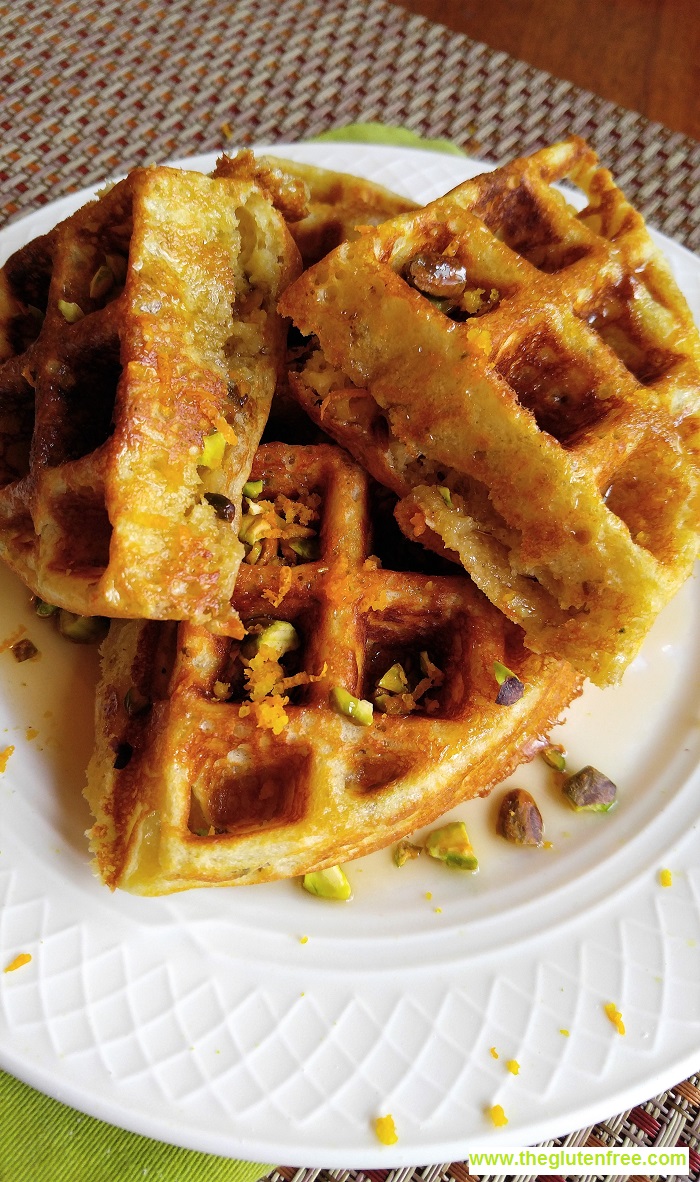 Gluten Free Pistachio Waffles
Gluten Free Pistachio Waffles
Ingredients
1¾ cups Bob's Red Mill All Purpose Flour - gluten free
4 teaspoons Clabber Girl Baking Powder - gluten free
1 teaspoon salt
3 tablespoons sugar
2 eggs
1½ cup milk
5 tablespoons Crisco All-Vegetable Shortening, melted - gluten free
4 tablespoons melted butter
⅓ cup pistachio, chopped
1 orange, zest
pure maple syrup - only the "pure" are gluten free
Instructions
Melt butter and shortening together in the microwave about 1 minute.
In a large bowl, combine the flour, baking powder, orange zest, sugar, and salt. Mix in eggs, pistachio, milk, butter and shortening. Mix nicely.
Preheat a waffle maker then scoop enough batter to cover the rim of the waffle maker. Cook according to waffle maker instructions. Serve with more pistachios, orange zest and maple syrup.