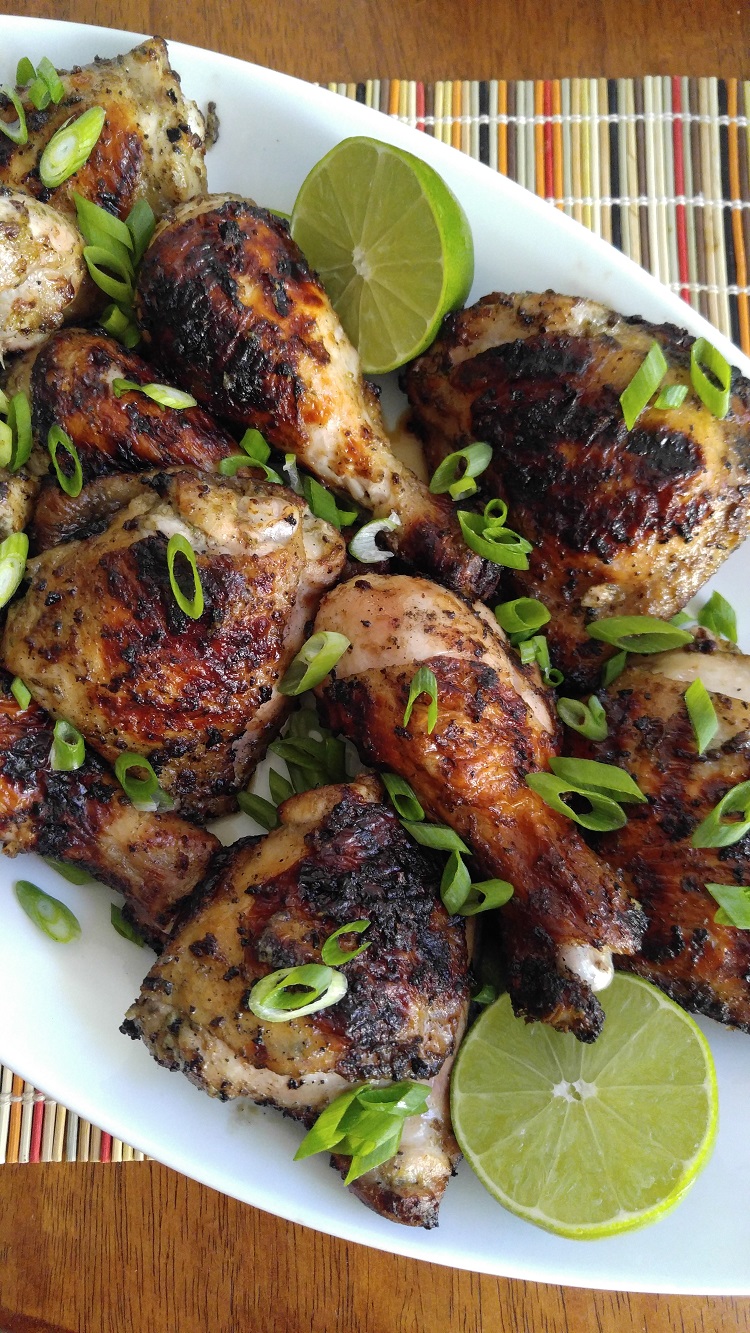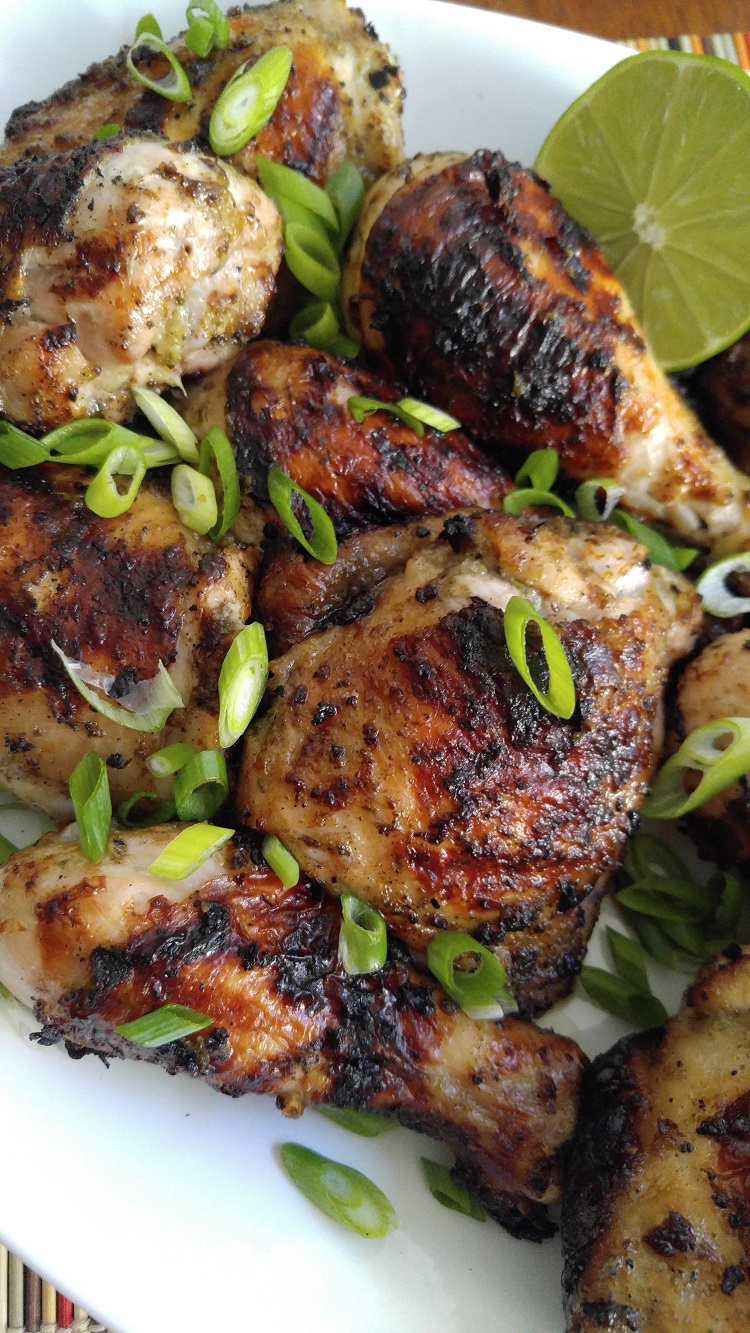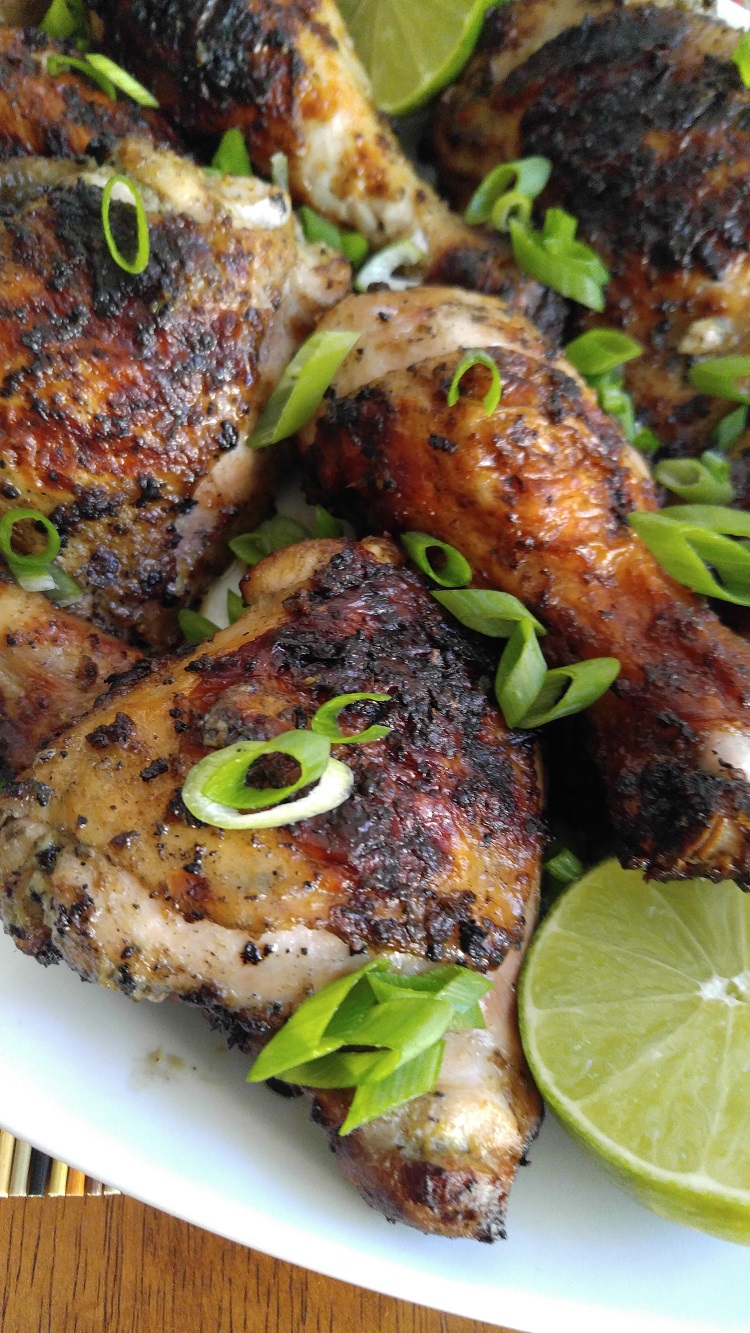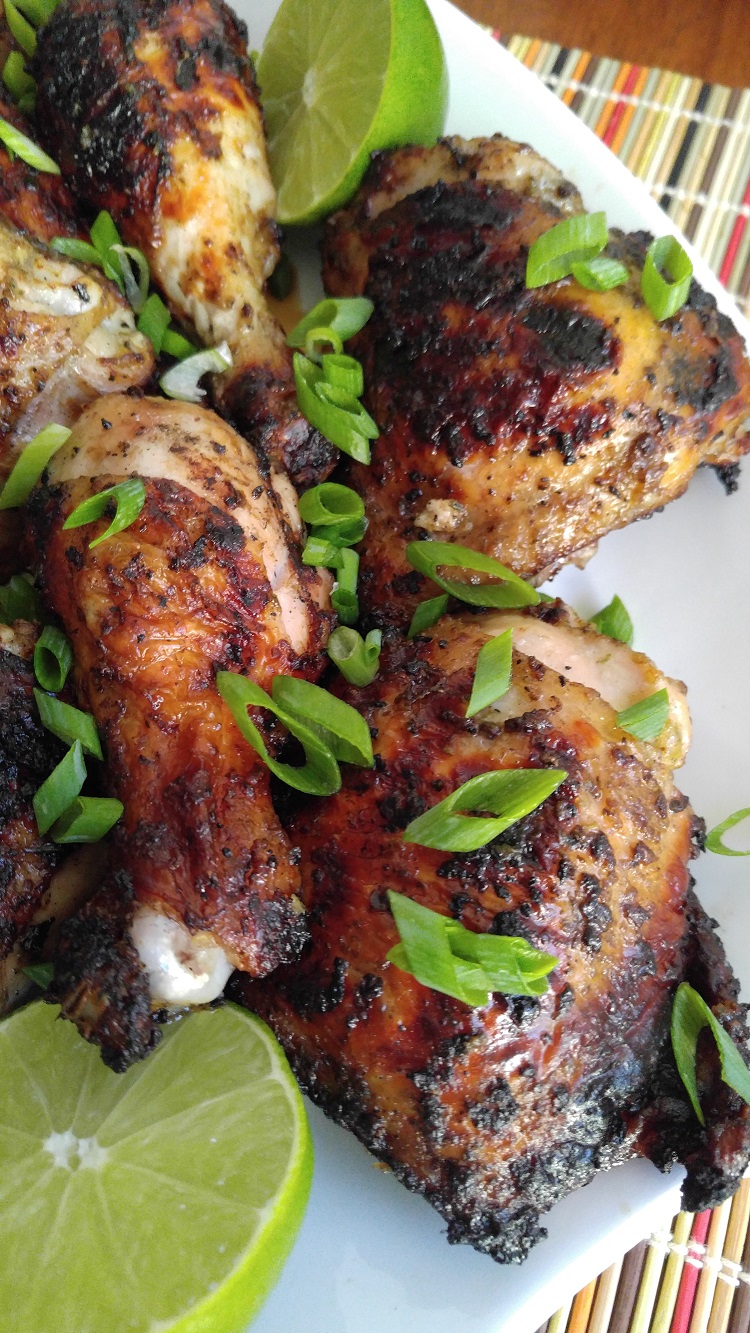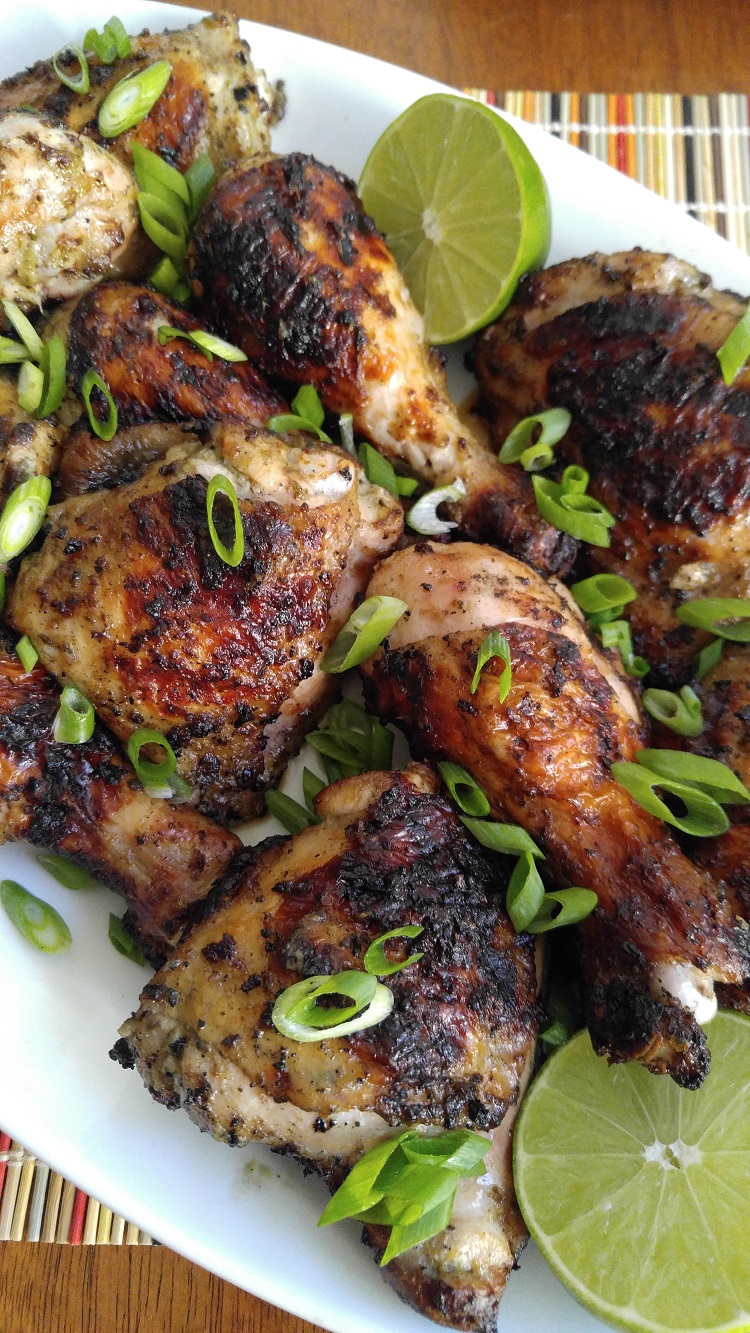 Best Gluten Free Grilled Jerk Chicken
Best Gluten Free Grilled Jerk Chicken
Ingredients
10 to 12 pieces chicken thighs and drumsticks, skin on
½ teaspoon McCormick ground cinnamon - gluten free
2 teaspoons McCormick ground nutmeg - gluten free
¼ teaspoon McCormick ground cloves - gluten free
2 teaspoons McCormick ground allspice - gluten free
4 tablespoons Heinz Red Wine Vinegar - gluten free
2 habanero peppers, seeded and chopped
1 onion, roughly chopped
2 tablespoons grated ginger
5 cloves garlic, chopped
3 green onions, chopped
½ cup vegetable oil
1 teaspoon salt
½ teaspoon black pepper
½ of lime, juiced
2 tablespoons chopped fresh thyme
2 tablespoons brown sugar
Instructions
Place all the ingredients in a blender (except the chicken) and pulse until smooth.
Place the chicken in a large bowl or baking dish and pour the the marinade over chicken. Coat the chicken with the marinade and refrigerate overnight.
Preheat grill to medium high heat and grill the chicken until charred about 15 minutes.
Serve with lime wedges and sliced green onions. Yum!