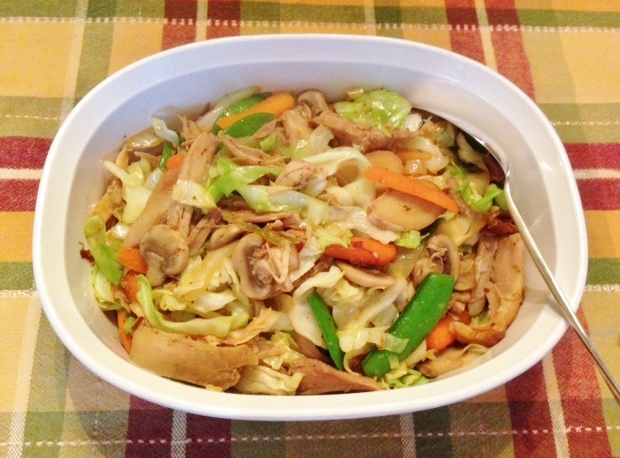 Gluten Free Asian Stir-fry
Gluten Free Asian Stir-fry
Ingredients
1 pound boneless chicken breast, cut into bite sizes
3 tablespoon Gluten Free San J Tamari Soy Sauce
3 cups vegetable combination (snow peas, snap peas, carrots, mushrooms, cabbage)
¼ cup green onions, sliced diagonally
black pepper as needed
1 teaspoon toasted sesame oil
1 inch ginger, sliced
1 tablespoons vegetable oil
½ cup onion, sliced
1 teaspoon garlic, minced
splash of water
1 cup mushrooms, sliced
Instructions
Heat oil over medium high heat on a wok.
Saute onion and ginger for a couple of minutes. Add garlic.
Add chicken and cook for few minutes.
Add sesame oil and black pepper.
Add the vegetables and mushrooms. Cook for few minutes.
Add a splash of water.
Add soy sauce. Stir to combine.
Serve with rice.