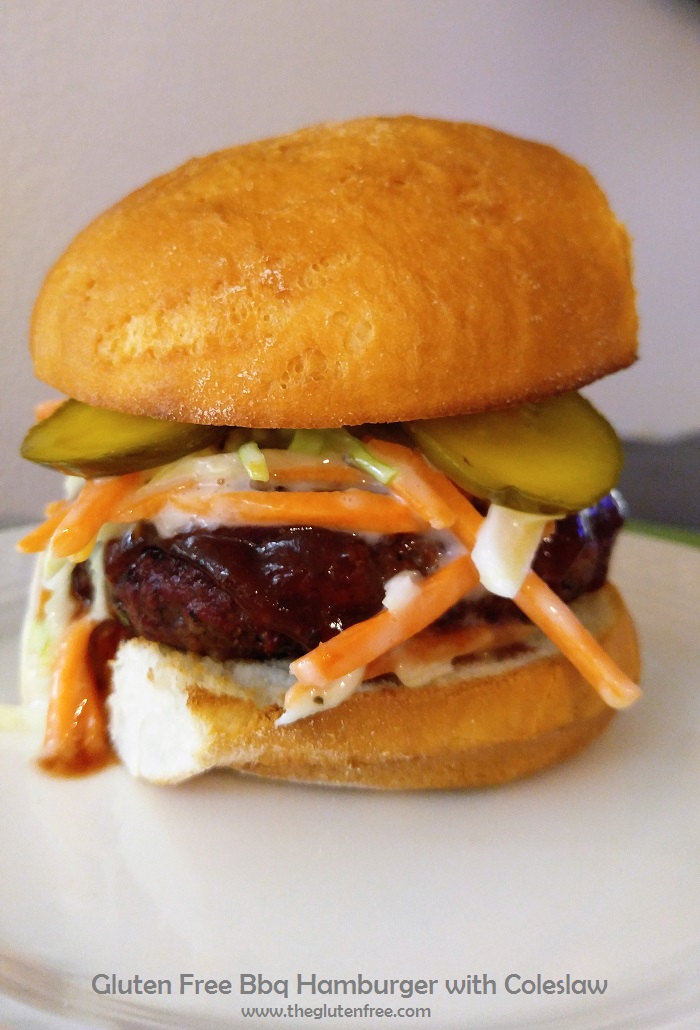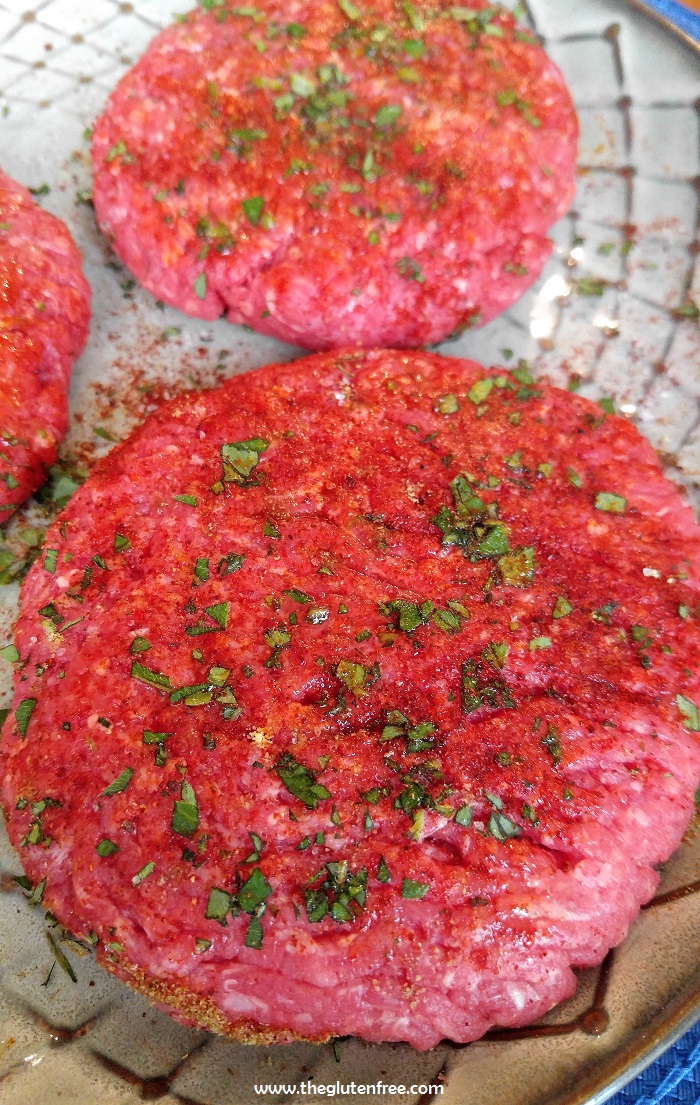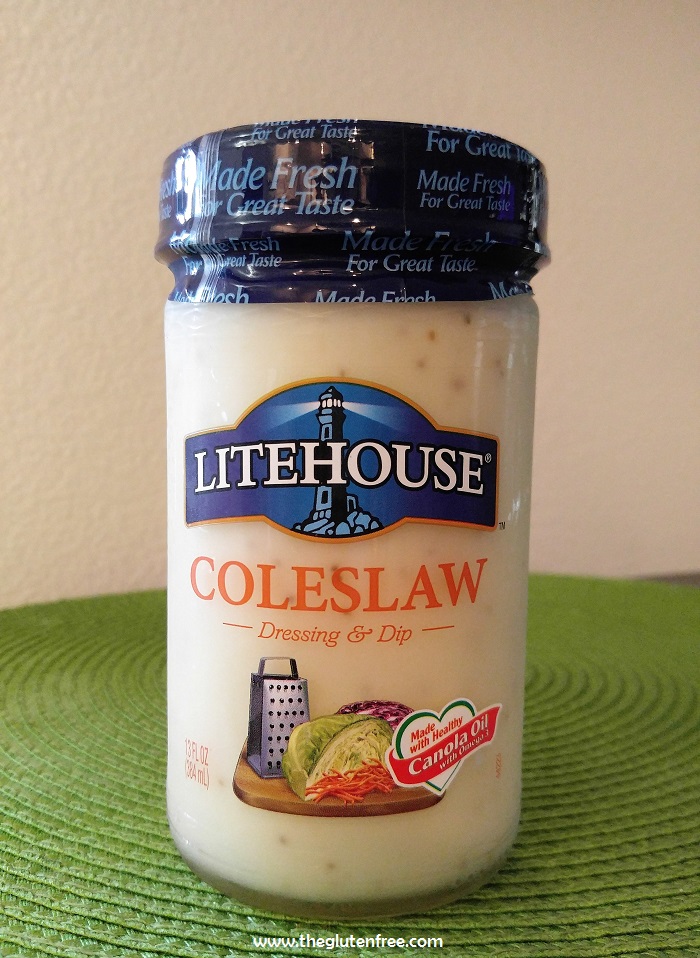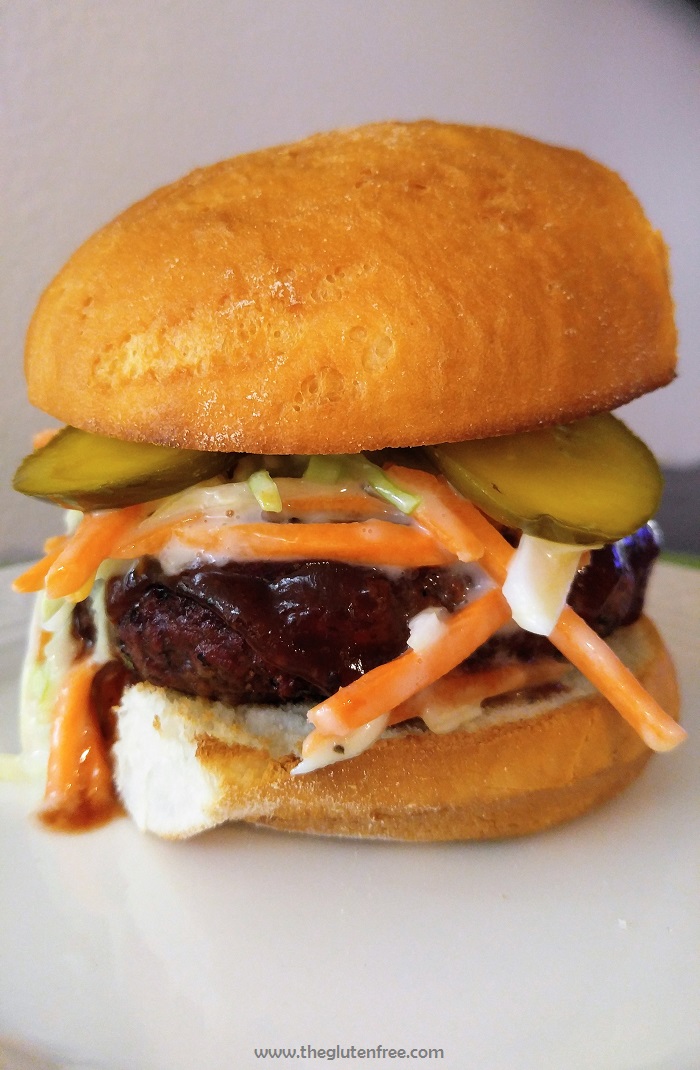 Gluten Free Bbq Hamburger with Coleslaw
Gluten Free Bbq Hamburger with Coleslaw
Ingredients
2 pounds lean ground beef, divided into 6 and formed into patties
Sweet Baby Rays Bbq Sauce - gluten free
Udi's Hamburger Buns - gluten free
Litehouse Coleslaw Dressing - gluten free
1 cup julienne carrots
1 cup shredded green cabbage
1 tablespoon fresh minced oregano
1 teaspoon McCormick Paprika - gluten free
1 teaspoon McCormick Ground Coriander - gluten free
½ teaspoon McCormick Chili Powder - gluten free
1 teaspoon Colman's Mustard Powder - gluten free
salt and pepper
olive oil
Vlasic Dill pickles -gluten free
Instructions
Mix the seasoning in a small bowl. Drizzle a olive oil over the patties, season with salt, pepper and the seasoning mixture.
Preheat grill to medium high heat. Grill the patties about 3 minutes per side depending on how you like your burger.
Mix the shredded cabbage and carrots in a large bowl. Add about 4 to 5 tablespoons coleslaw dressing and mix nicely.
Lightly toast the buns if you like. Top hamburgers with bbq sauce, coleslaw and pickles. Yum!