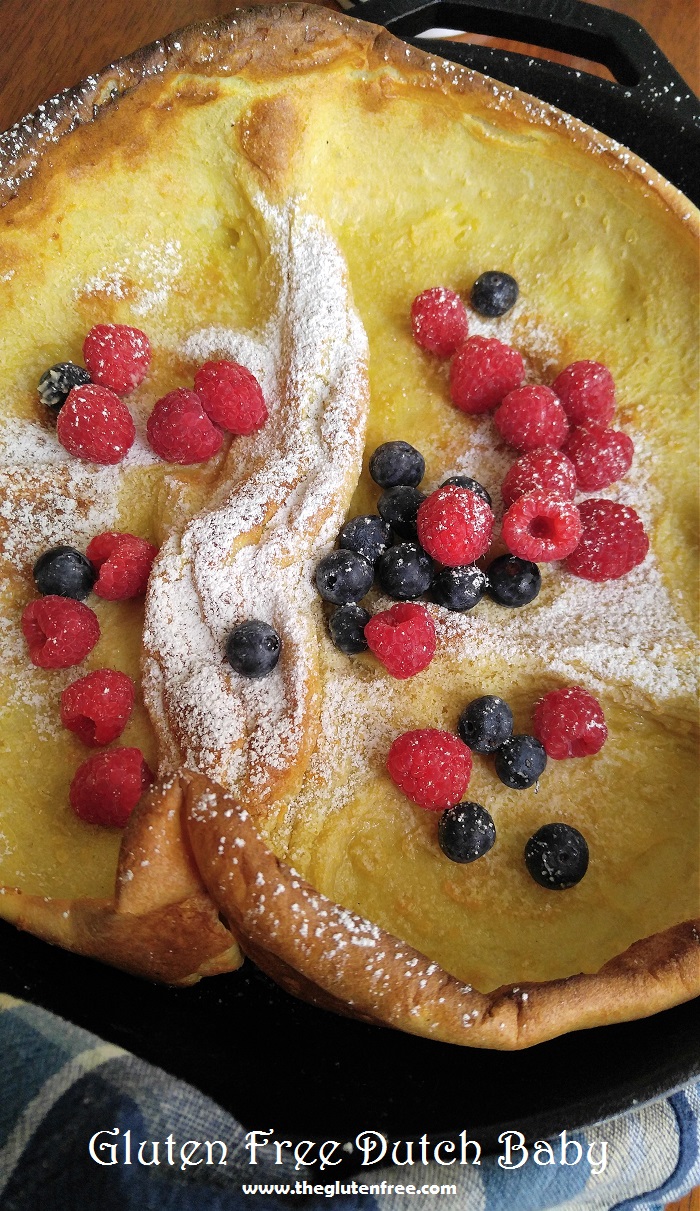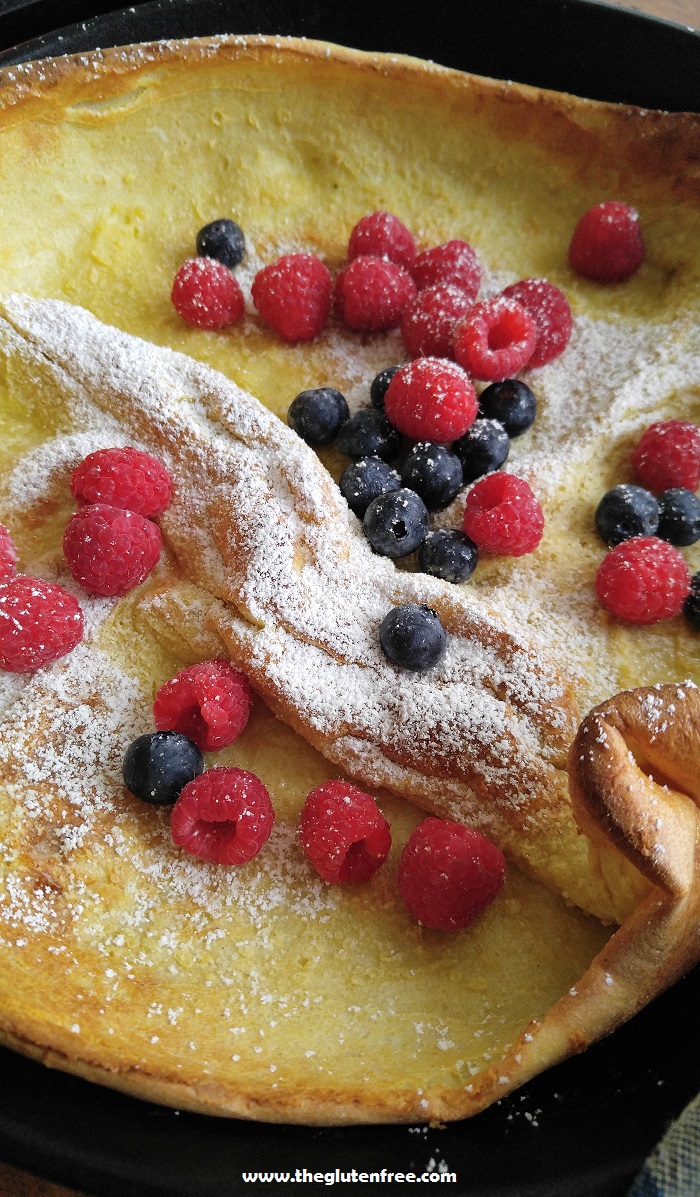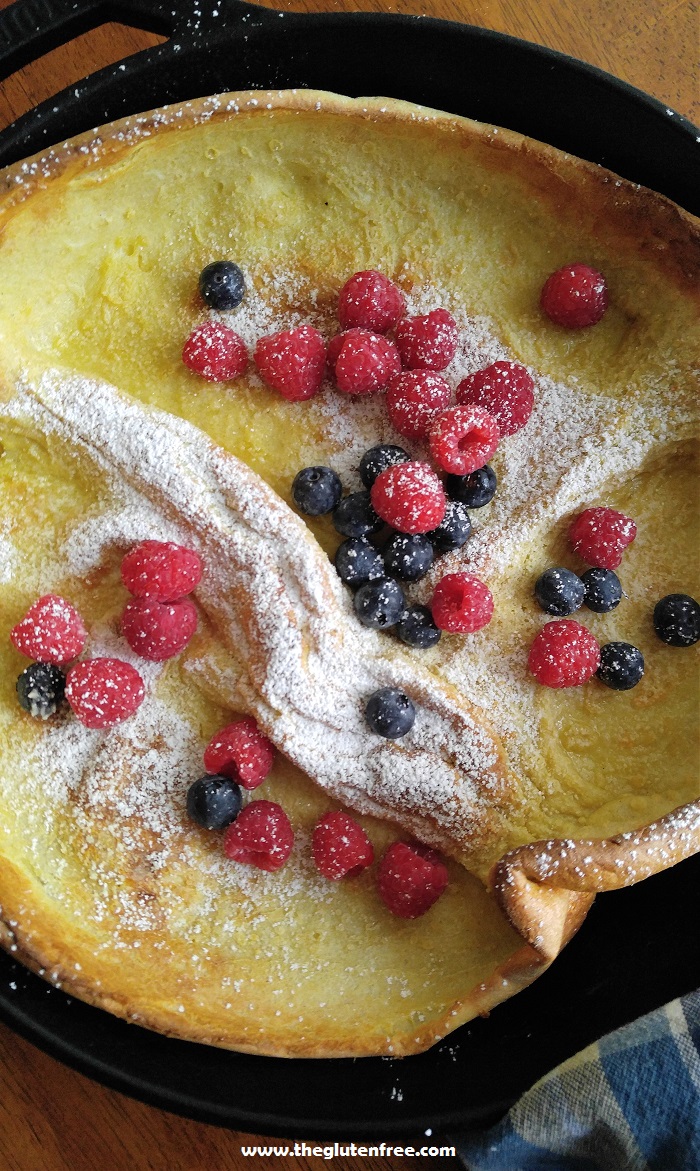 Gluten Free Dutch Baby
Gluten Free Dutch Baby
Ingredients
¾ cup Bob's Red Mill All Purpose Flour - gluten free
3 eggs
1 teaspoon McCormick Pure Vanilla Extract - gluten free
2 tablespoons butter
¾ cup milk, warm it up for 30 seconds in the microwave
1 tablespoon granulated sugar
pinch of salt
confectioners sugar
mix berries
Instructions
Preheat oven to 425 degrees F.
Heat a cast iron pan over medium low heat and add butter. Melt butter and swirl around to cover the entire bottom of the pan.
In a large bowl, combine flour, eggs, milk, vanilla, and salt. Use a handheld beater and beat for 1 to 2 minutes until smooth. Pour the batter into the pan and bake for 15 to 20 minutes or until puffed and slightly golden brown on the edges. Let it cool for a couple minutes before sprinkling with powdered sugar. Serve with berries. Yum!