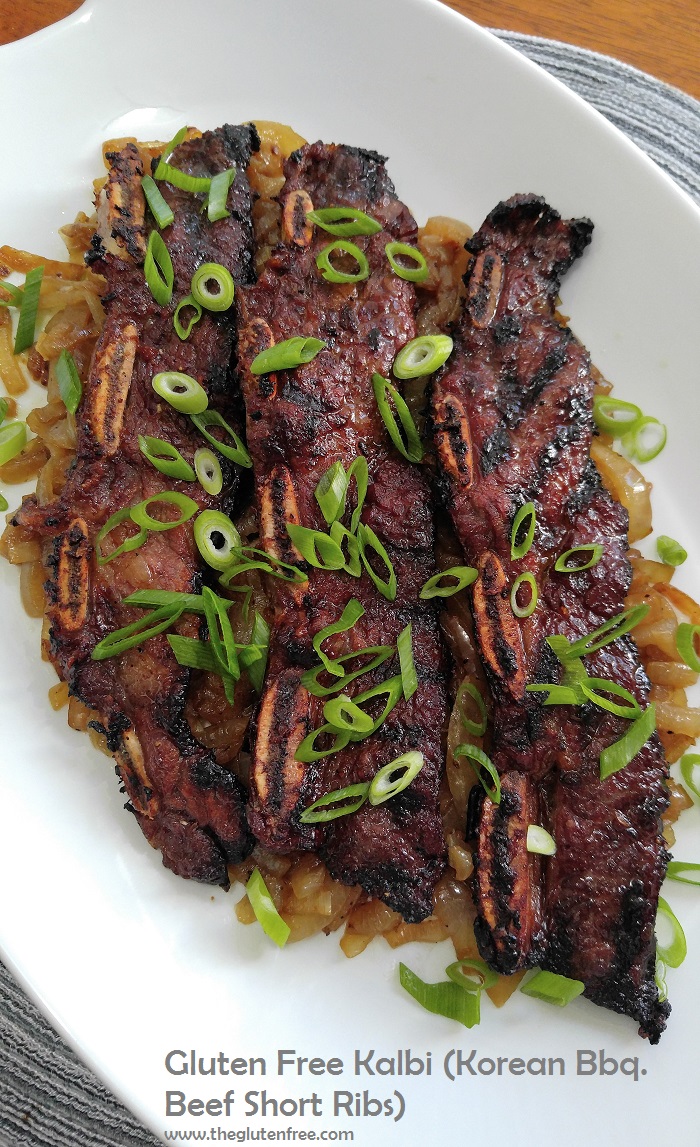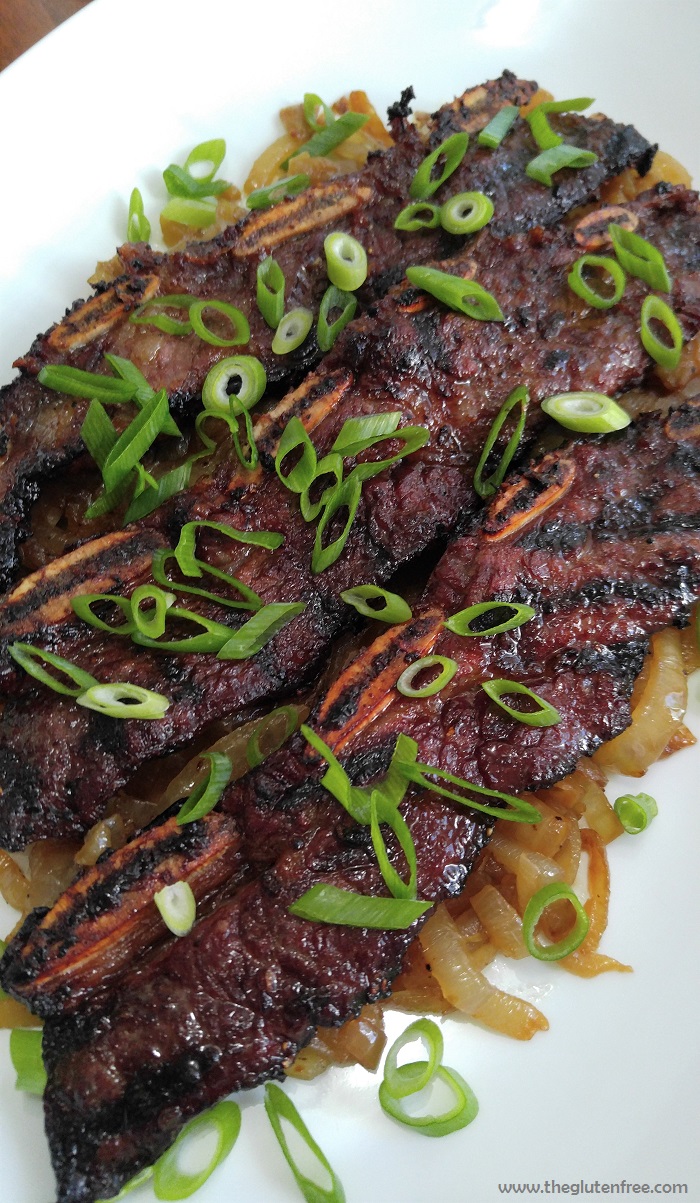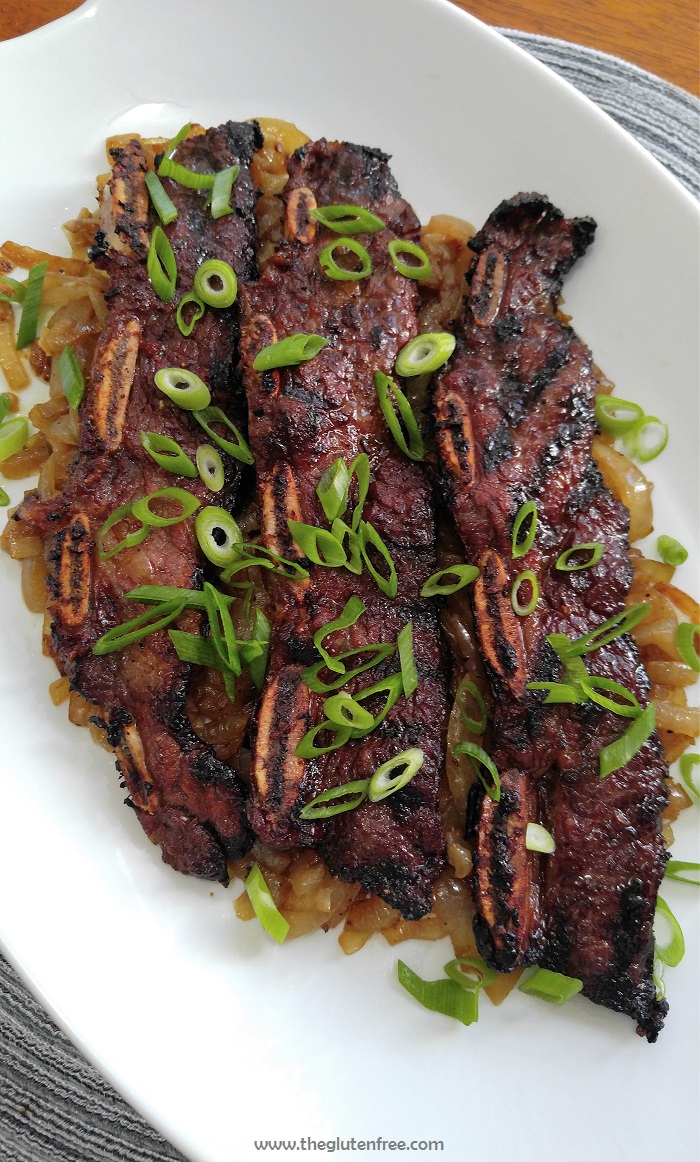 Gluten Free Kalbi (Korean Bbq. Beef Short Ribs)
Gluten Free Kalbi (Korean Bbq. Short Ribs)
Ingredients
3 to 5 pounds beef short ribs
1 cup San J Tamari Soy Sauce - gluten free
1 cup brown sugar
¼ cup Eden Mirin - gluten free
1 small onion. grated
5 garlic cloves, minced
2 tablespoons sesame oil
1 small Asian pear, peeled and grated
¼ teaspoon black pepper
3 green onions, sliced
Caramelized Onion
1 large onion, sliced
2 tablespoons butter
1 tablespoon olive oil
salt and pepper
Instructions
In a medium bowl, combine soy sauce, sugar, mirin, grated onion, pear, garlic, sesame oil and black pepper. Whisk to combine. Place the ribs in a large resealable ziploc bag then add the sauce mixture. Gently coat the ribs with the sauce. Marinate in the fridge overnight for best result but 4 to 5 hours should be ok too.
Preheat gas grill to medium high heat. Grill the short ribs for about 3 to 4 minutes per side.
Caramelized onions with olive oil and butter for about 10 minutes over medium heat then season with salt and pepper. Serve ribs with caramelized onions and green onions. Yum!